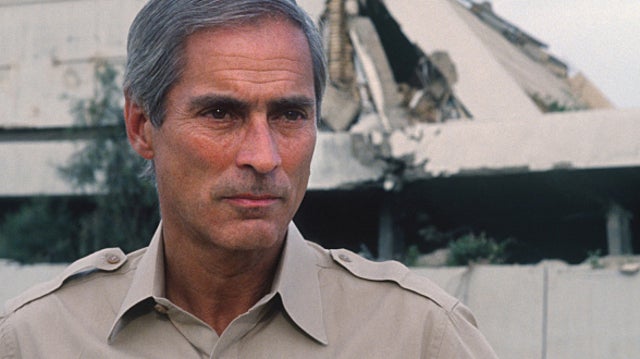 Colleagues recall Bob Simon
Colleagues of the late 60 Minutes correspondent Bob Simon will honor him the only way they know how: by trying to report a story about him as good as the ones he crafted for the broadcast. 60 Minutes executive producer Jeff Fager, correspondents Steve Kroft, Morley Safer, Lesley Stahl and Scott Pelley are joined by Simon's longtime producers to pay tribute to broadcast journalism's most honored field reporter. His Vietnam cameraman, Norman Lloyd, recounts the day that Simon saved his life. The 90-minute special, "60 Minutes Presents: Remembering Bob Simon," will be broadcast Sunday, Feb. 22 at 7 p.m. ET/PT.
The tribute to Simon will comprise the first half hour and will be followed by three of his finest award-winning reports from his archive of over 250 60 Minutes stories. "The Shame of Srebrenica" (DuPont Silver Baton, 14th Emmy) on the preventable slaughter of 8,000 civilians in the Bosnian war; "The Sea Gypsies," (20th Emmy), the saga of seafaring nomads who survived the tsunami; and "The Recyclers," about Paraguayans who lifted themselves above their poverty by creating a symphony orchestra with instruments fashioned from garbage (27th Emmy).
Below, Simon's colleagues speak of him in their interviews for Sunday's special broadcast.
Correspondent Lesley Stahl is asked what her favorite Bob story was:
Oh, not fair. I should've been able to think about them. You know-- Bob had a complete, total career and life before he got to 60 Minutes. So there's this great body of work here. And everybody remembers the orchestra...where the kids made their instruments out of garbage.
Producer Michael Gavshon on Bob's restlessness:
He really didn't want be in one of those offices in New York or in...Washington, for that matter. And it was a real battle for Bob initially when he came back to 60 Minutes to... adjust to being in the office with-- what he referred to as "the suits."
Producer Draggan Mihailovich on Bob's rich palette:
He was very curious about so many different things. And he brought so much range, you know, to all his stories. He could make you laugh. He could make you cry. He could make you think. I mean, they're not that many correspondents out there that could do that.
Producer Harry Radliffe on Bob's follow-up questions:
He would ask questions that sometimes seemed-- off kilter a little bit... but they would elicit a response. It wasn't always the predictable question, it was often only a question that Bob...would think to ask, that produced extraordinary responses.
60 Minutes executive producer Jeff Fager on how happy Bob was on the day he died:
It was what we call around 60 Minutes "a great screening." I told him we were going to have it on Sunday night. And he left that screening room and walked around, [laughing] told everybody who would listen that his story had bumped another one. And he was really proud of that...it was a story he'd done with Tanya, his daughter. So I think that just made him feel extra good about it.
Thanks for reading CBS NEWS.
Create your free account or log in
for more features.