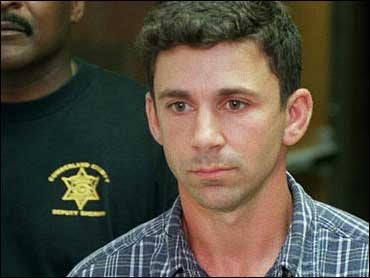 4 Wives Slain In 6 Weeks At Fort Bragg
In the past six weeks, four wives of soldiers at Fort Bragg have been murdered. Each death is blamed on the husband.
CBS News Correspondent Jim Krasula reports Fort Bragg commanders are concerned since three of the four domestic murder cases involve Special Operations soldiers who had been deployed to Afghanistan. Two of the soldiers killed themselves as well.
The Army's Special Operation command says it will study the stress war-time deployments may be adding to already-shaky marriages. Some 3,000 Fort Bragg soldiers are being sent to Afghanistan this summer.
Special Operations Command spokesman Major Gary Kolb said the cases are being reviewed individually. He also said the military wants soldiers to know help is available.
Chaplains talk to soldiers about making the transition from the battlefield to home, and they're available for the spouse and soldier after the soldier's return. Calls to chaplains at Fort Bragg have increased dramatically since the first killing on June 11.
Fayetteville, N.C., police said that was when Sgt. 1st Class Rigoberto Nieves — a soldier in the 3rd Special Forces Group who had been back from Afghanistan just two days — shot his wife, Teresa, and then himself in their bedroom.
Officials said Nieves had requested leave to resolve personal problems.
Sheriff's investigators said Jennifer Wright was strangled June 29. Her husband, Master Sgt. William Wright of the 96th Civil Affairs Battalion, reported her missing two days later. Then on July 19, he led investigators to her body in Hoke County and was charged with murder.
Wright, who had been back from Afghanistan about a month, had moved out of his house and was living in the barracks.
The couple met in high school in Mason, Ohio, about 30 miles north of Cincinnati. They married shortly after Jennifer graduated.
Her father, Archie Watson, said the Wrights had talked recently about divorce. Jennifer had grown tired of military life, her father said, but William Wright was reluctant to let her go.
On the same day Wright was arrested, Sgt. 1st Class Brandon Floyd shot his wife, Andrea, a native of Alliance, Ohio, then killed himself in their Stedman home.
The Fayetteville Observer reported Floyd was a member of Delta Force, the secretive anti-terrorism unit based at Fort Bragg. He returned from Afghanistan in January, officials said. The couple's three children were in Ohio visiting relatives at the time of the deaths.
Nieves, Wright and Floyd were all assigned to the U.S. Army Special Operations Command.
In the fourth case, Army Sgt. Cedric Ramon Griffin, 28, was charged with first-degree murder, two counts of attempted first-degree murder and first-degree arson in the July 9 death of his wife, Cumberland County Sheriff Moose Butler said.
Marilyn Griffin, 32, was found dead in the burning home. Her two children escaped the fire.
"It's very much a tragedy," said Major Kolb. "I wish it would be easy enough to pinpoint one thing and say, 'This will never happen again.'"
"Each one needs to be looked at individually, and we need to let soldiers know there are resources out there to help him solve his problems."
Kolb said the Special Operations Command will look at the programs in place to help soldiers.
"We're not looking to blame anyone for anything," he said.
Kolb says he questions any attempt to link the family killings to Afghanistan.
"Can you say that going to Afghanistan caused this?" he said. "It's a reach."
Fort Bragg is the Army's headquarters for Special Forces and special operations soldiers, and hundreds have been deployed in the fight against terrorism.
Yvonne Qualantone, president of the 3rd Special Forces Group's Family Readiness Group, a support group for the unit's families, said her phone has been ringing a lot since the killings.
Since the slayings, she said, some women who have been having marital problems have called wanting to know where they can turn before things get worse.
"We're giving our chaplains a run for their money," she said. "And just kind of leaving the lines open so we have people to contact."
Qualantone said that having husbands in Special Forces is hard on wives, and they learn to be self-sufficient. "I think it takes a stronger woman than most," she said. "Because you are on your own quite a bit."

Thanks for reading CBS NEWS.
Create your free account or log in
for more features.