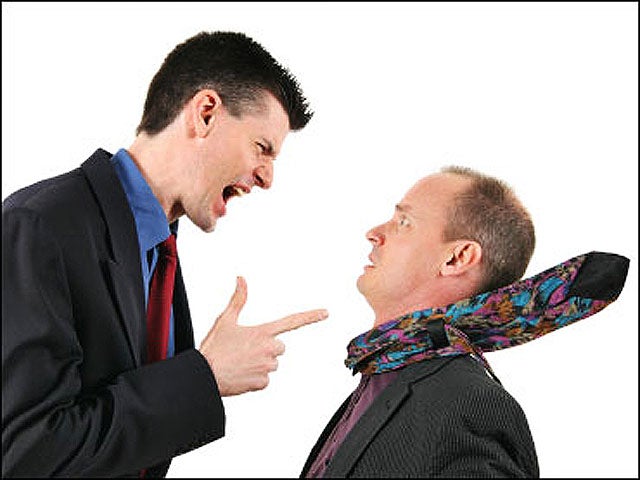 4 bosses confess their worst mistakes
(MoneyWatch) Even the best bosses make mistakes -- and then learn from them. I spoke to 4 executives about their worst career regrets, including actions they wish they hadn't taken and words they wish they hadn't said. Perhaps they'll allow you to see your own boss in a different light, or re-consider certain management decisions you're facing.
At a previous job as a sales manager, a colleague of mine once reported to me that she saw one of my salespeople on television; in the audience of the Oprah Winfrey show. Knowing that the show taped during weekday mornings, and having suspected for some time that she wasn't where she said she was on a given day, I confronted the rep. Turns out that the show had taped several months prior, and the rep had legitimately taken a vacation day. Awkward. The rep and I are now good friends, but the lesson was learned: Make sure you've got all the facts before diving into a disciplinary conversation. -- Sean Smith, president, Third Street, a Chicago and Indianapolis-based "attention" agency
6 ways to get shy employees to speak up
Manage like you mean it: 6 ways to be more decisive
5 smart ways to disagree with your boss
Prior to my career in real estate, I worked as an attorney. My first role at Citi Habitats was to act as corporate counsel, and when I made the switch to a leadership role on the executive side, I had to shift gears. I went from a very academic discipline to a very people-oriented one. In the beginning, things to me were very black and white, cut and dry. When an apartment seeker would call me to say that one of our brokers did something wrong or treated them poorly, I approached the situation with a blanket 'the customer is always right' approach. I've learned that there are always three sides to any story -- the broker's side, the client's side and in the middle lies the truth. I manage approximately 800 people and they all know my door is open. -- Gary Malin, president of Citi Habitats, a New York City-based real estate brokerage
My biggest regrets are when I have to terminate employees due to business slowing down. There is a saying that you "hire slow and fire fast." I could not agree more. These terminations are hard on me since I see them as an outcome of not properly planning and anticipating where my business was headed. The lesson that I learned is to go very slowly and deliberately when making a hiring decision. Do not get mislead into reading [that] short term business upswings mean that additional head-count is required. Try to go as long as possible with the staff that you have in order to determine that the business can profitably support additional people. -- Patrick Lynch, president, The Frontier Group, an Atlanta-based career coaching and consulting firm
For many years, I was managing a customer service staff in Bogota, Colombia. We had done some down-sizing, and my staff was very small and under pressure. Last year, I fired someone I should not have over a mistake. He had gotten into an argument with a customer. However, instead of finding out why and trying to fix what went wrong, I just fired him. We were lucky enough to hire him back, but I made a couple of errors [including] not acknowledging what happened and how it was partly my error. I overreacted, and I did not lead by example. People are the foundation of everything that happens. When a manager loses site of this, he/she will lose control of his/her team. -- Steven Lowell, community manager, Voice 123, a voiceover talent and producing group
Thanks for reading CBS NEWS.
Create your free account or log in
for more features.