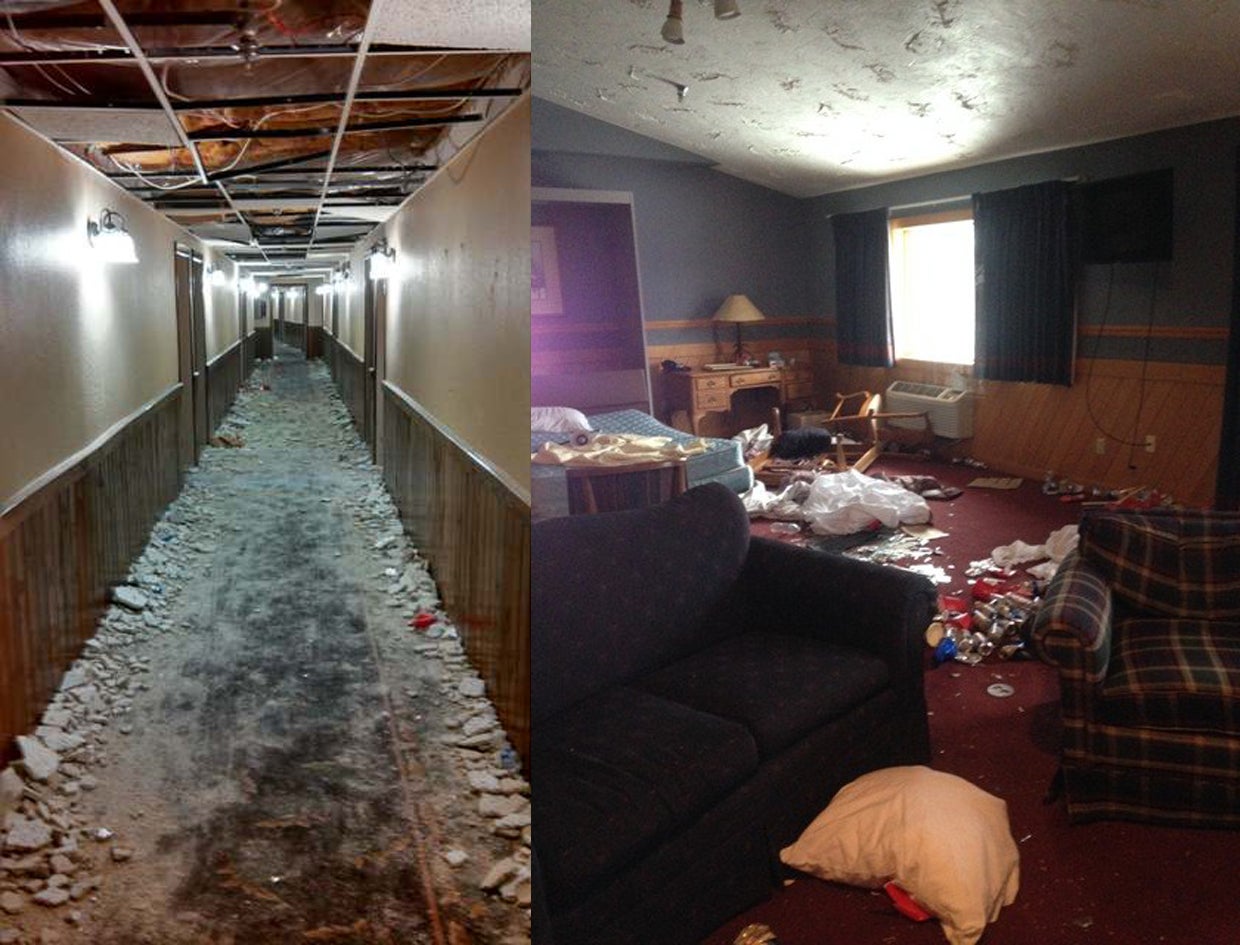 Univ. of Michigan frat members charged in ski resort vandalism
GAYLORD, Mich. - Three University of Michigan students face charges after their fraternity was blamed for widespread vandalism at a ski resort during a wild weekend party in January, reports CBS Detroit.
Sigma Alpha Mu chapter president Joshua Kaplan, and Zachary Levin, face misdemeanor charges of allowing drug and alcohol use by minors. According to the station, their lawyer, John Minock, says the 19-year-olds waived their arraignment appearance in writing Tuesday and are awaiting their next court date.
A third fraternity member who was charged with a felony, malicious destruction of a building, less than $20,000, is awaiting arraignment.
CBS Detroit reports that 45 rooms were trashed at the Treetops Resort, and that damages, legal fees and other expenses have reached $430,000.
The students involved have been ordered to pay restitution to the resort and the city of Gaylord.
Minock told the Detroit Free Press in an email that his clients, both sophomores, were only involved in planning the weekend getaway.
"My clients are charged under a statute intended to cover conduct such as parents who allow underage drinking at teen parties. The statute requires that those charged had the authority to control the conduct of others," he said. "In the case of a hotel with over 200 college student guests, who had the authority to control guest behavior, the staff of the hotel, or just another 19-year-old guest?"
Otsego County prosecutor Michael Rola reportedly says more charges are likely.
Sigma Alpha Mu's international board last week said the Ann Arbor chapter was being shut down. The university called the Treetops incident "reprehensible."
On that same January weekend, another Michigan resort, Boyne Highlands, reported property damage by students who also belong to the University of Michigan's Greek system. Around $30,000 in damage was reportedly done to 12 condos at Boyne.
Thanks for reading CBS NEWS.
Create your free account or log in
for more features.