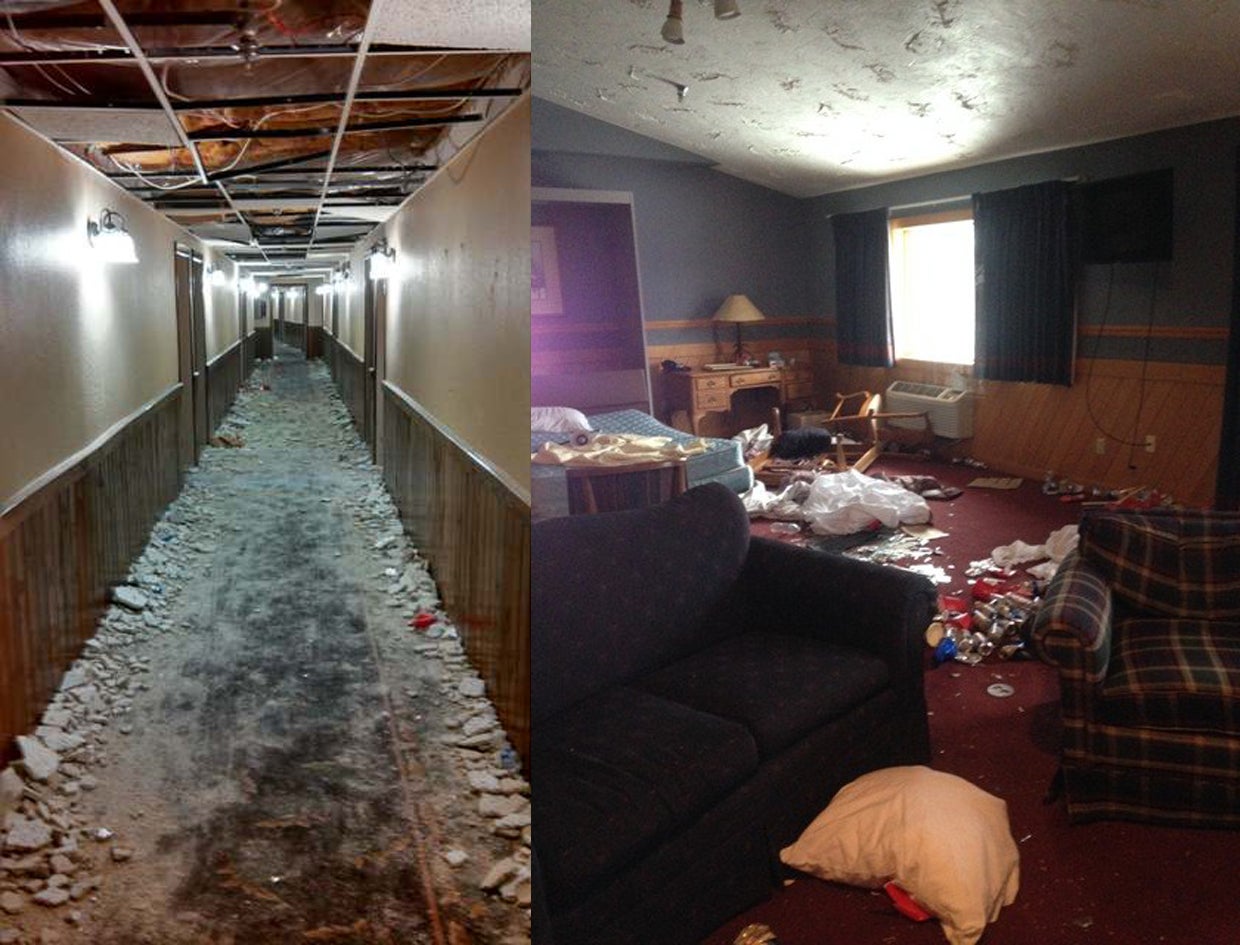 Fraternity members allegedly trash two Michigan ski resorts
DOVER TWP., Mich. -- Officials at two northern Michigan ski resorts say college fraternity members were responsible for at least tens of thousands of dollars in damage from wild parties last weekend, reports CBS affiliate WWTV/WWUP-TV.
Police escorted students, identified as members of the University of Michigan chapter of Sigma Alpha Mu, from the Treetops Resort in Dover Township, Mich. last weekend.
The students allegedly caused more than $50,000 in damage, according to resort manager Barry Owens, who said the students had booked "a couple floors of rooms."
"(They) had an excessive party and did damage on the resort. Food, beer, alcohol, the walls, carpet damage, ceiling broken down and furniture damage," said Barry Owens, General Manager of Treetops.
Crews Thursday were still cleaning up a path of destruction left at Treetops Resorts.
Meanwhile, at Boyne Highlands, another Michigan resort, students from two other University of Michigan fraternities damaged up to 12 separate private condos throughout the resort, said Mike Chumbler, General Manager of the resort.
"We're the stewards of the property and it's disturbing to us and we need to protect their investments," Chumbler said. "We assessed a significant fee when they checked out not knowing what's in repair but we wanted to protect our owners and ourselves."
University of Michigan spokesman Rick Fitzgerald said told CBS Detroit that the university is "deeply disappointed" with the groups involved.
"This is not the behavior we expect of our students, regardless of where they may be or what they may be doing," Fitzgerald said. "Our expectation is that these organizations and the individuals will certainly be held accountable for their actions."
Fitzgerald said the university expects the students to pay for all damages.
Thanks for reading CBS NEWS.
Create your free account or log in
for more features.