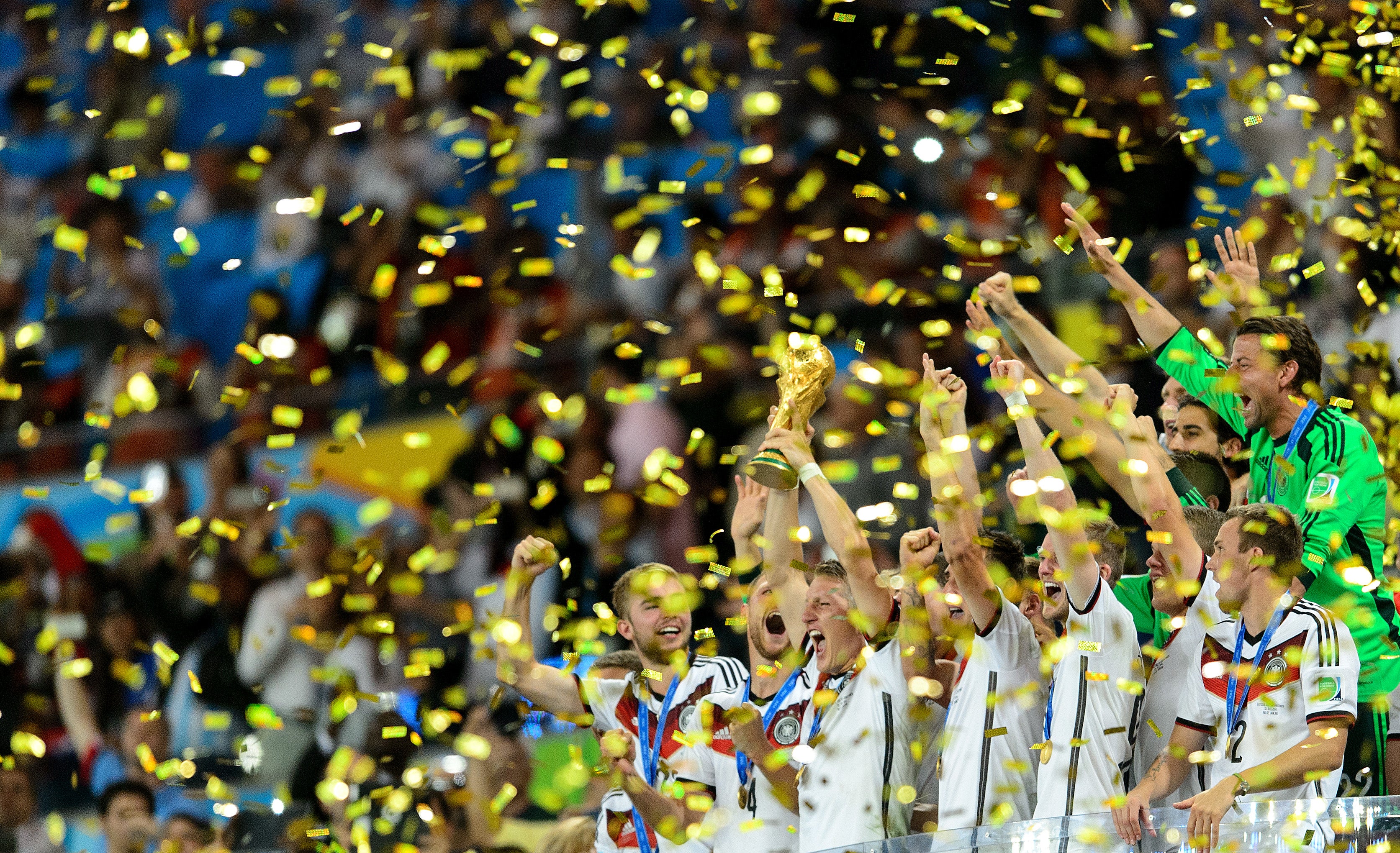 2026 World Cup: Trump backs joint U.S., Mexico, Canada bid
U.S. Soccer president Sunil Gulati announced on Monday that the U.S., Canada and Mexico issued a collective bid to host the 2026 FIFA World Cup, and President Trump is backing the bid, Gulati tweeted.
The decision to spread the games across three countries was reportedly linked to President Trump's travel ban, according to Sports Illustrated's Grant Wahl, who tweeted Sunday:
The federation, in part, sought assurances that countries like Iran, which is both a regular competitor in the World Cup and also a country on the president's list of banned countries, could fully participate. Mr. Trump's travel ban would restrict immigration and travel from six countries in the Middle East, including Iran, if it were in effect.
A month ago, FIFA President Gianni Infantino told reporters in London, "Teams who qualify for a World Cup need to have access to the country, otherwise there is no World Cup," according to The Guardian. "That is obvious."
In January, Gulati weighed in on the ban, saying that successful sports enterprises depend on "movement" of "players, of ideas."
Gulati said in his statement to ESPNFC: "How this plays out in terms of international events, I think that's frankly a secondary issue right now. The issue involving the executive order and its implications are far broader than that."
The 2026 World Cup will be the largest in sports history, including 48 teams and 80 total matches.
Sixty of those 80 games would be held in the U.S. if the trio's bid is selected, according to Gulati. The bids are still being evaluated, and a final decision won't be announced until May of 2020.
Currently, Mr. Trump's revised ban has been suspended by the federal courts while the legal battles over the ban are resolved.
The administration has appealed some of the court rulings, including one from the Ninth Circuit Court of Appeals. The full Fourth Circuit will also be hearing the travel ban case.
FIFA came under fire in 2015 from U.S. and Swiss investigations over corruption charges. After an FBI investigation, 14 officials and associates from FIFA were indicted in May 2015 for high levels of corruption such as racketeering, money laundering and wire fraud schemes.
Thanks for reading CBS NEWS.
Create your free account or log in
for more features.