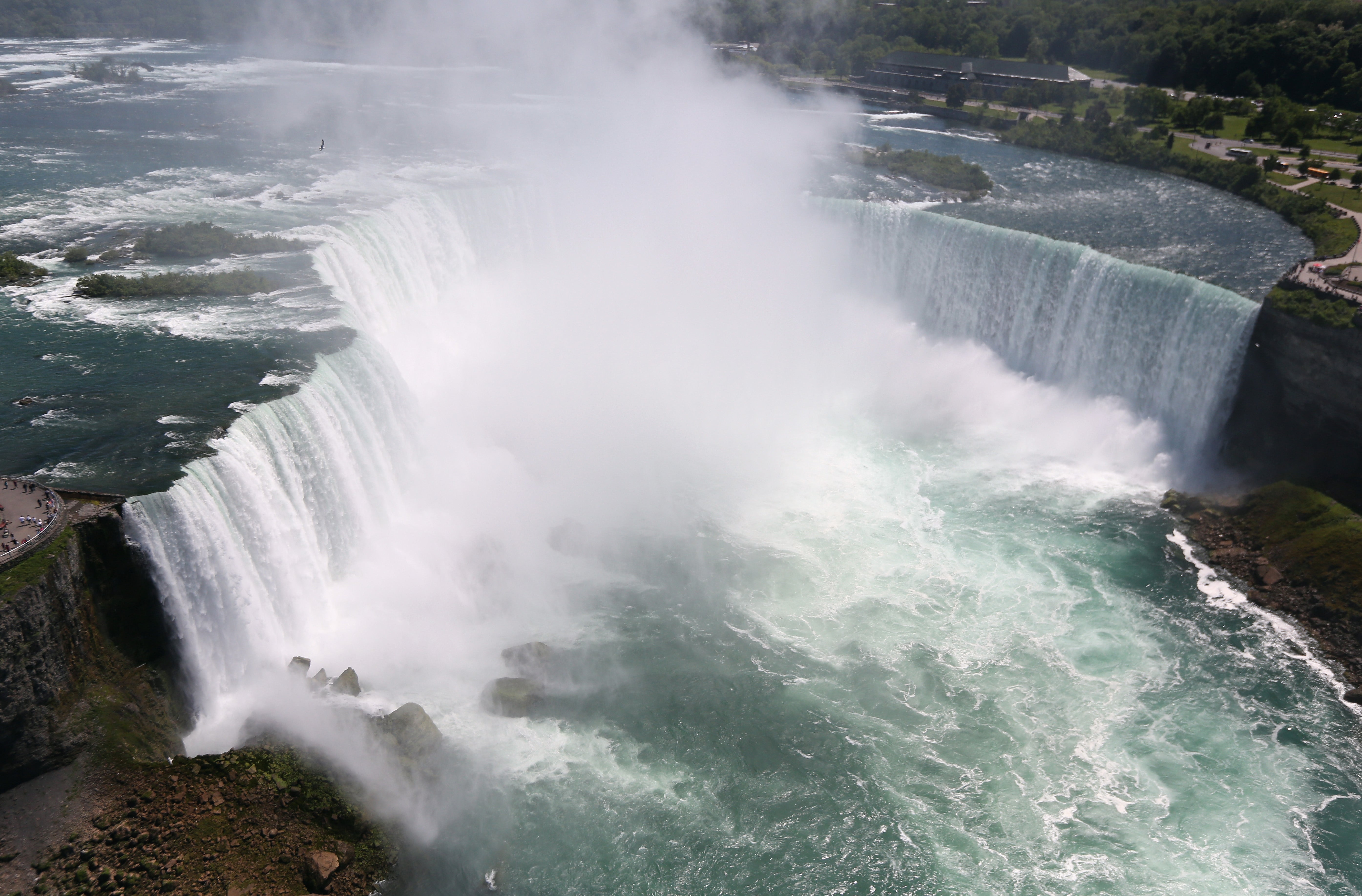 2 rescued from disabled motor boat near edge of Niagara Falls
NIAGARA FALLS, N.Y. -- Two people were rescued from a disabled motor boat that was adrift near the brink of Niagara Falls, a hazardous nighttime rescue that was hindered by high winds but helped when nearby dams lowered the river level, authorities said Monday.
Police using a boat reached the pair after the winds prevented a helicopter from getting to them.
The 2 1/2-hour rescue effort began around 11 p.m. Sunday, when the U.S. Coast Guard said its Buffalo station was notified by one of the boaters that their 18-foot boat hit a reef and was adrift.
The vessel was near Goat Island, which lies between the American and Canadian falls, and the Coast Guard told the boaters to anchor.
The boat kept drifting until officials at the nearby hydropower plants lowered the level of the Niagara River. That grounded the boat about a half-mile from the top of the falls.
When the effort to rescue the boaters with a police helicopter failed because of high winds, a New York State Park Police rescue boat was able to reach the grounded vessel and bring the Buffalo man and woman to shore. The disabled boat was later towed to shore around 1:30 a.m. Monday, officials said.
Lt. Patrick Moriarty of the park police said the agency's boat designed for river rescues is docked near Goat Island, down river from where the boaters got stranded. Still, the boaters, a 45-year-old man and a 42-year-old woman, put their lives at risk for even cruising into the river's exclusion zone, he said.
After receiving the GPS location from the boat's operator, the boat was determined to be very close to the exclusion zone of the Niagara River, the Niagara Gazette reported.
The exclusion zone is a federally designated section that extends hundreds of yards upriver from the brink.
"We're like the last line of defense before someone would go over the falls," Moriarty said.
Buoys placed across the river warn boaters that they're approaching the no-go zone. Moriarty said the man operating the open-bow pleasure craft is an inexperienced boater who apparently didn't know what the markers meant.
"It's the responsibility of the operator to be know the waters he's operating in, be able to read a chart, know what the buoys mean," he said.
Moriarty said his agency and local emergency crews perform similar rescues "several times every year."
Thanks for reading CBS NEWS.
Create your free account or log in
for more features.