'Operation Broken Heart': 38 Suspected Child Sex Offenders Arrested In Aurora
AURORA, Colo. (CBS4) - Police say more than three dozen suspected online child sex offenders were arrested in Aurora during "Operation Broken Heart." The nationwide operation was led by the US Department of Justice and resulted in nearly 1,700 arrests during April and May.
The operation targeted suspects who:
Produce, distribute, receive and possess child pornography;
Engage in online enticement of children for sexual purposes;
Engage in the sex trafficking of children; and
Travel across state lines or to foreign countries and sexually abuse children.
"The task forces identified 308 offenders who either produced child pornography or committed child sexual abuse, and 357 children who suffered recent, ongoing or historical sexual abuse or were exploited in the production of child pornography," DOJ officials said in a statement released Tuesday.
The Aurora Police Department released photos of the suspects arrested in Aurora. Click here to see all the mug shots.
If you, or someone you know, is a victim to any of those suspects shown, please contact Sgt. Gallozzi at 303-739-6093.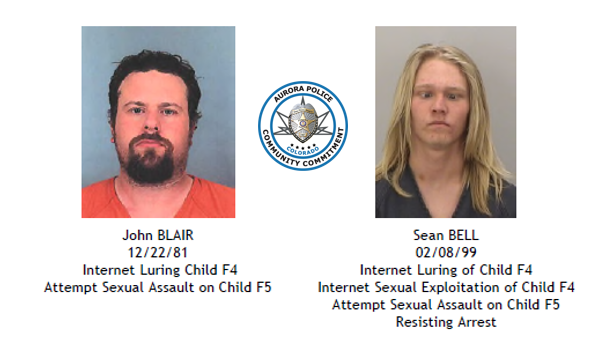 "We strongly urge all parents, and guardians, to know who your children are talking to in person, and online. Being nosey can protect them from predators, and becoming victimized," police advised.
Thanks for reading CBS NEWS.
Create your free account or log in
for more features.