Colorado Snowpack Is Below Normal For Mid-May As Rate Of Snowmelt Increases
DENVER (CBS4) - As we move into the middle of May there is bad news when it comes to the statewide snowpack. The numbers are dropping fast and there are no soggy spring storms in sight.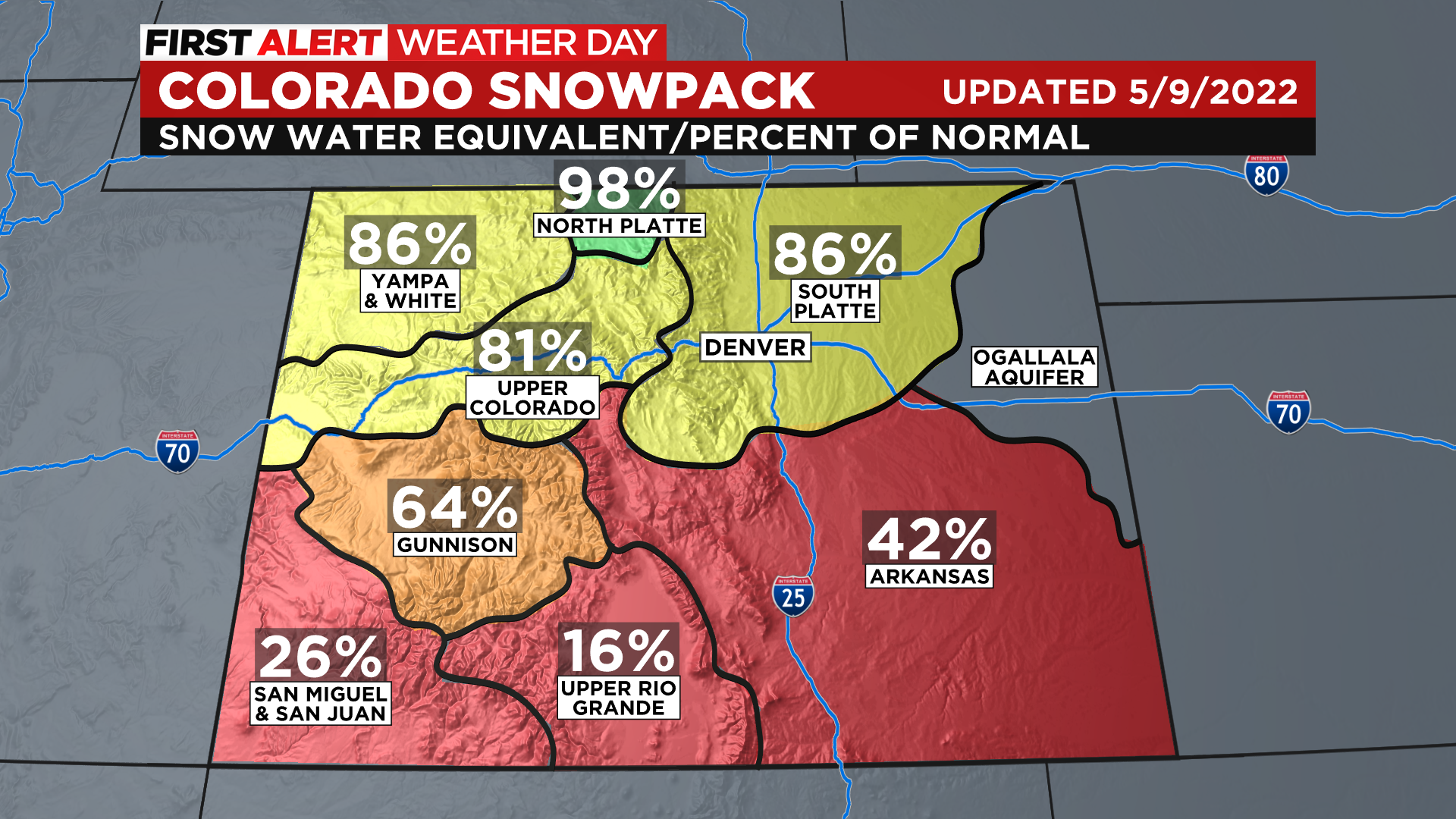 All eight major river basins in Colorado had below normal snowpack as of May 9 with some of the basins in southern Colorado as low as 16 percent of normal. The North Platte River basin in extreme northern Colorado was in the best shape heading into the middle of May with 98% of the normal snowpack. A lack of spring storms and temperatures that have been running above normal were contributing to the low snowpack.
RELATED: Recent Dust Storms Changed The Albedo Of Colorado's Snowpack, Accelerating Spring Melt
Thanks for reading CBS NEWS.
Create your free account or log in
for more features.