Legendary Promoter To Be Inducted Into Colorado Music Hall Of Fame
By Jamie Leary
DENVER (CBS4) - In its seventh year, the Colorado Music Hall of Fame is set to induct two more legends into its ranks. Rock station 97.3 KBCO will be inducted alongside the legendary concert promoter and manager Chuck Morris. The event takes place on Dec. 3 at the Paramount Theatre and tickets are available at AltitudeTickets.com.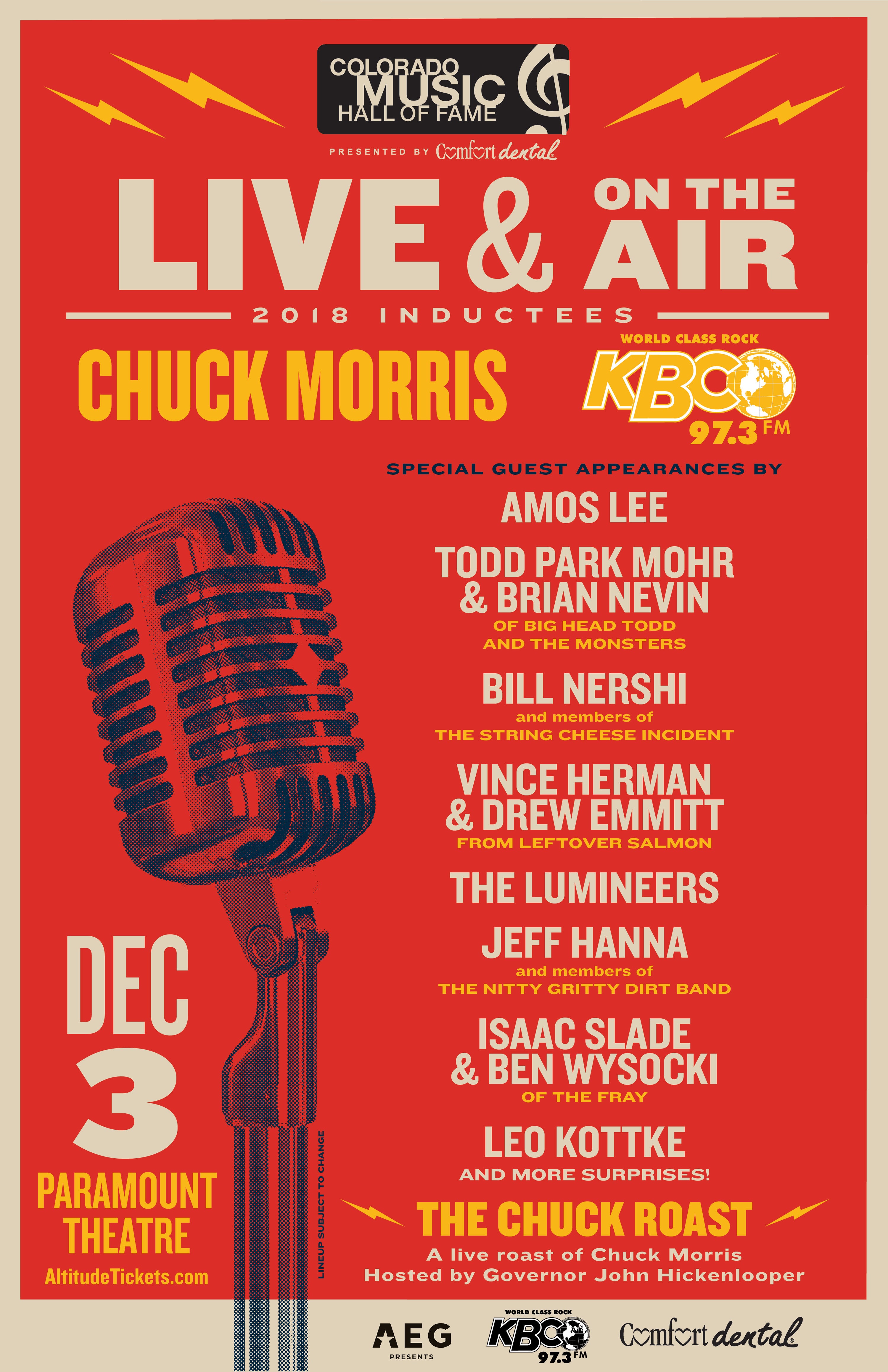 Morris, CEO of AEG Presents, founded the Colorado Music Hall of Fame in 2011. At the time, Colorado was one of only a few states that didn't have its own music hall of fame.
Norris, along with major support from Comfort Dental, got to work. The first inductees?
"That wasn't hard to figure out. It was John Denver and Red Rocks Amphitheatre. I mean JD was probably the biggest star that ever came out of here," said Morris.
Now, seven years later, Morris and KBCO will make 52.
"Of course we're inducting KBCO which has been one of the great jewels of our town. Started off as KRNW…" Morris recalled.
As the founder, Morris has repeatedly recused himself from being inducted, but with the international impact he has had as a promoter and manager, it was only a matter of time.
"There has never been somebody who has come along, started a small club, run all these different venues turned into probably the best concert promoter in the U.S. and then gone from there also to manage bands," said Chris Daniels, Executive Director of the Colorado Music Hall of Fame.
Daniels is a music legend himself and was inducted into the Colorado Music Hall of Fame in 2013. He has known Morris since the beginning.
He believes there is one main key to his friend's success.
"It's not about the stories. It's about the knowledge. One of the things that Chuck's always said is 'You surround yourself with really good, really smart people.'"
While Daniels says it's not all about the stories, he is in charge of the induction ceremony which includes the "Chuck Roast." With 50 years in the business, there are a lot of stories people could share.
"I certainly was fairly notorious when I was running my clubs in Boulder and Denver," said Morris.
"At Tulagi's, we had the first tours of Bonnie Rait, the Doobie Brothers, Linda Ronstadt, ZZ Top. In blues we had, John Lee Hooker, Muddy Waters, 'Lightnin' Hopkins, Mance Lipscomb, Big Bamma Thornton and in Folk we had the Dirt Band, Tom Rush, Tim Thornton ..."
Morris could go on for hours about the people he met and the bands he helped launch.
"There have been so many bands that we've worked with that came from nowhere and developed. The Lumineers, now one of the biggest acts in the world, that moved here from New York and started out in small clubs."
At 73, he has no plans to stop. He's even in the process of building a new nightclub in Denver's RiNo district.
"I still have fun in this business. I still love the music business," Morris said. "The day I come in here and am not having fun is the day that I retire."
When he does slow down, he says he hopes he is remembered as someone who made a positive impact in the music world.
"I hope I'm remembered as one of the nice guys in our business that made it pretty well because there have been a lot of tough guys, but I hope I'm remembered as one of those that was well-liked and succeeded," he said.
The "Chuck Roast," hosted by long-time friend and music buff Gov. John Hickenlooper, will culminate the evening.
More information can be found at the Colorado Music Hall of Fame website.
Jamie Leary joined the CBS4 team in 2015 and currently works as a reporter for CBS4 News at 5 p.m. and 6 p.m. She couldn't imagine a better place to live and work and will stop at nothing to find the next great story. Jamie loves learning about and hearing from her fellow community members, so connect with her on Facebook or Twitter @JamieALeary.
Thanks for reading CBS NEWS.
Create your free account or log in
for more features.