New Pre-Owned Metra Locomotives Contribute to Pollution; CEO Says New Locomotives Too Expensive
CHICAGO (CBS) – Metra says it's adding to its aging fleet, but the previously Amtrak-owned locomotives that Metra bought this year are ranked the lowest of the low by the U.S. Environmental Protection Agency.
Metra bought nearly two dozen used locomotives because new trains cost too much, the new CEO says.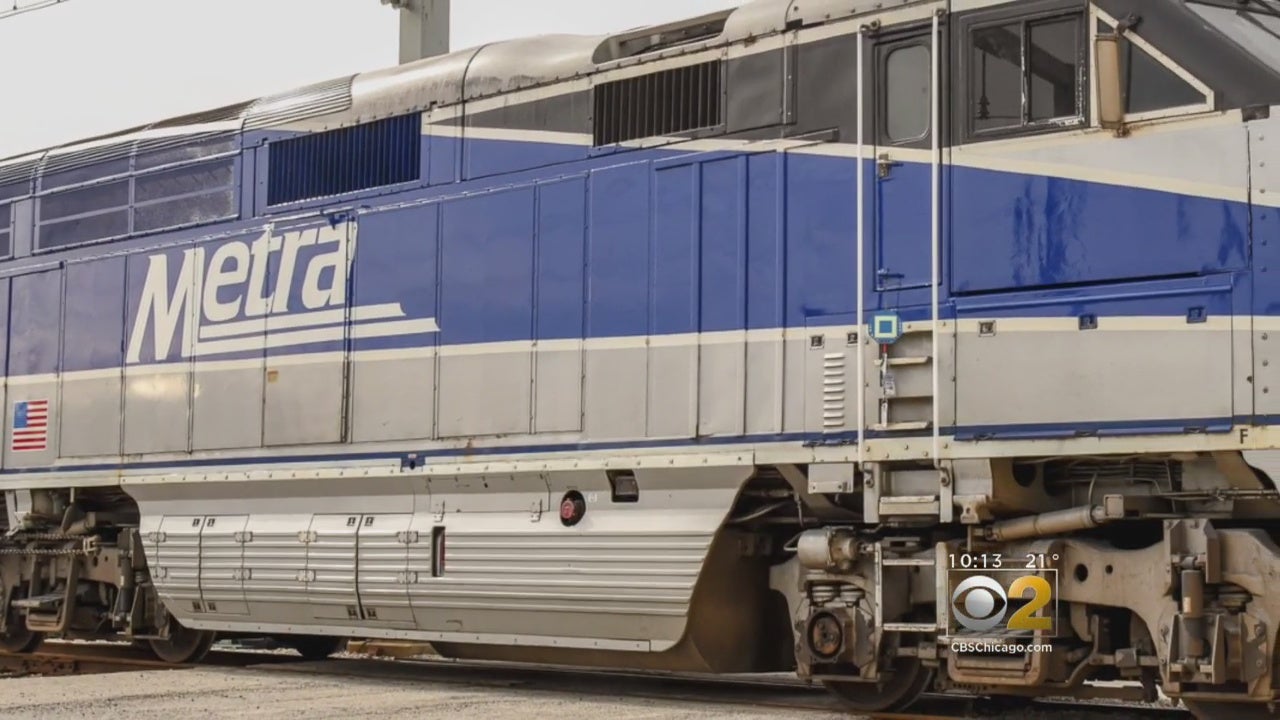 New emissions standards by the Environmental Protection Agency went into effect in 2015. The upgrade was meant to cut pollution by as much as 90 percent.
Most of Metra's equipment, including recent purchases, is grandfathered in to environmental regulations that are decades old.
And Metra's miserable week is attributed to its aging engines.
On Monday alone, a Milwaukee District North locomotive caught fire, and mechanical issues saddled Heritage Corridor passengers with a nearly three-hour delay.
The rail operators make no secret some of its trains are tired, but 21 replacements Metra just purchased are hardly a breath of fresh air.
"There's a reason why the railroads that are selling those are selling them," said Rick Harnish of the Midwest High Speed Rail Association. "Think about all the schools where these trains pass by every day."
Harnish says a healthier option is available. New locomotives must pass emissions standards considered Tier 4 by the EPA. But nearly 88 percent of Metra's current fleet is Tier 0 or 0-Plus.
"You've got this problem where the workers who work on those trains every day, the commuters are breathing air that really isn't acceptable," Harnish said.
CBS 2 Investigators sounded the alarm about dirty vents and diesel fumes from Metra trains years ago. They found passengers were breathing in particles that contained iron and steel.
"The only way to get that cleaned up in the short term is to get new modern locomotives," Harnish said.
Just one of those is about $7 million, said Metra CEO Jim Derwinski, who called out state legislators.
"Quite honestly, without a capital bill right now, we have no mechanism to fund newer stuff," Derwinski said.
"It's really frustrating that the state has allowed things to get to this point," Harnish said.
But help is on the way thanks to car manufacturer Volkswagen. Volkwagen just paid a huge penalty for violating the clean air act. The Illinois EPA announced this week that Metra will receive $14 million from that settlement.
The money comes with stipulations: Metra must use that money to buy brand new locomotives.
Thanks for reading CBS NEWS.
Create your free account or log in
for more features.