Predominantly Black Neighborhoods Feel The Pain Of Expensive City Parking Tickets
CHICAGO (CBS)--An Englewood driver booted five times this week alone has racked up nearly $8,000 in parking ticket debt with the City of Chicago, and he says he can't pay the tab.
Some might believe that if you follow the law and adhere to the penalties if you break it, you won't get into hot water with the city, but that's not the case for everyone.
Joe Nathaniel says he can't pay his parking ticket debt, which totals $7,921.
Records show he's racked up 38 violations since 2006, forcing him to file for bankruptcy.
His five booted vehicles include two Mercedes, all booted on the same street on the same day.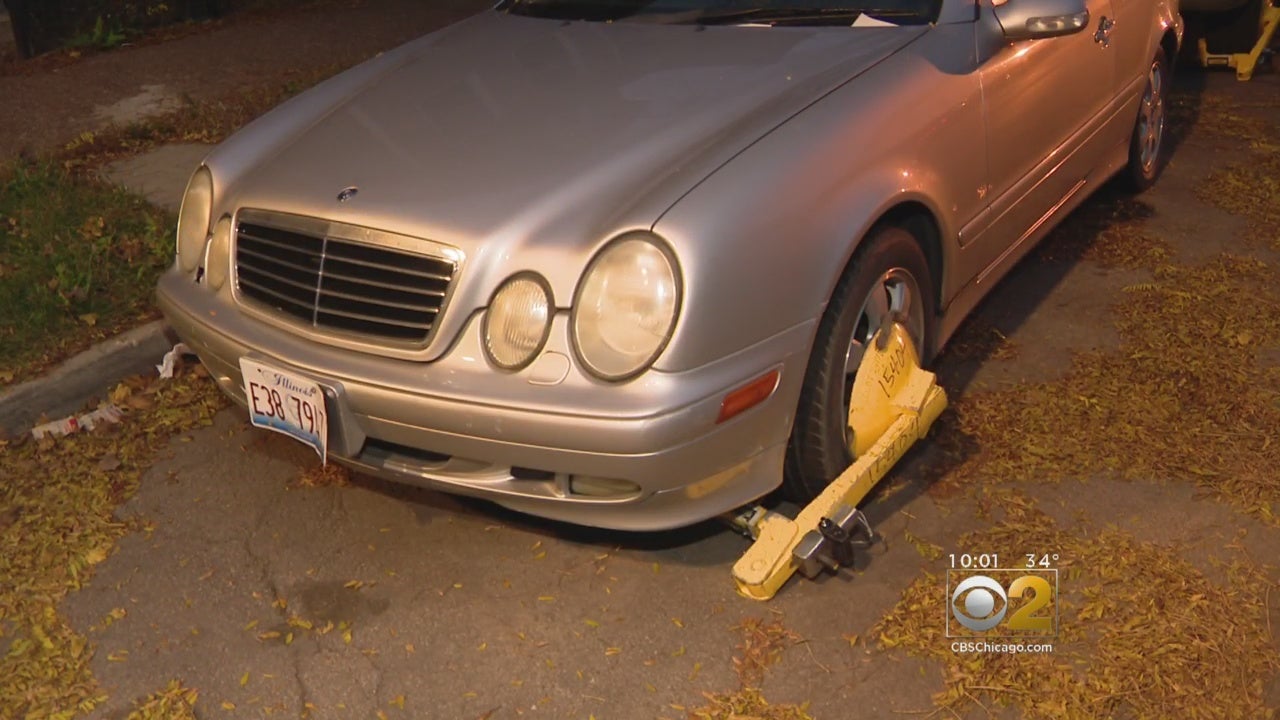 "It's crippling financially, it's crippling mentally," he said. "They're going to take my cars tomorrow."
The parade of boots caught the eye of driver Keith Harris, who started recording the booted vehicles as he drove down the block. The video he posted on Facebook has garnered nearly 1,000 views.
"I've never seen anything like that in my life," Harris said. "It's a spiral and it seems like nobody downtown is taking things into consideration."
Columbia University Professor Edward Morrison said the city's stringent laws enforcing ticket recipients to pay up have left some financially-strapped people unable to dig themselves out of debt.
Morrison studies the connections between bankruptcy filings and ticket citation debt in Chicago.
"You see a spike in bankruptcy fillings, primarily by African Americans," Morrison said.
His research shows debt skyrocketed in 2011 when Chicago Mayor Rahm Emanuel took office and the city went after outstanding debts while ramping up ticket enforcement efforts.
"The policy did not single out African Americans , but it was a policy that impacted them more because they had accumulated high levels of debt," Morrison said.
Nathaniel says he's stuck without a way out of his parking ticket debt.
"How can I get out--if I don't have the money," he said.
A spokesperson for the City of Chicago Finance Department said it's unique to see five cars in a row booted, but she also pointed out it is equally unique to see a person with five cars--some of them luxury brands--booted.
Thanks for reading CBS NEWS.
Create your free account or log in
for more features.