Red Sox Announce Ticket Price Increase For 2020 Season
BOSTON (CBS) -- The Red Sox warned fans last week that it would probably cost them a little bit more to go see the team at Fenway Park in 2020. They fulfilled that promise on Tuesday, announcing that most ticket prices are increasing by an average of 1.7 percent.
That increase will hit Diamond and Tiers 1, 2 and 3 games (otherwise known as the "good" games), while prices for Tiers 4 and 5 are decreasing slightly. You can see which games are in which tier here and see which ticket price are going up in this nifty chart provided by the team: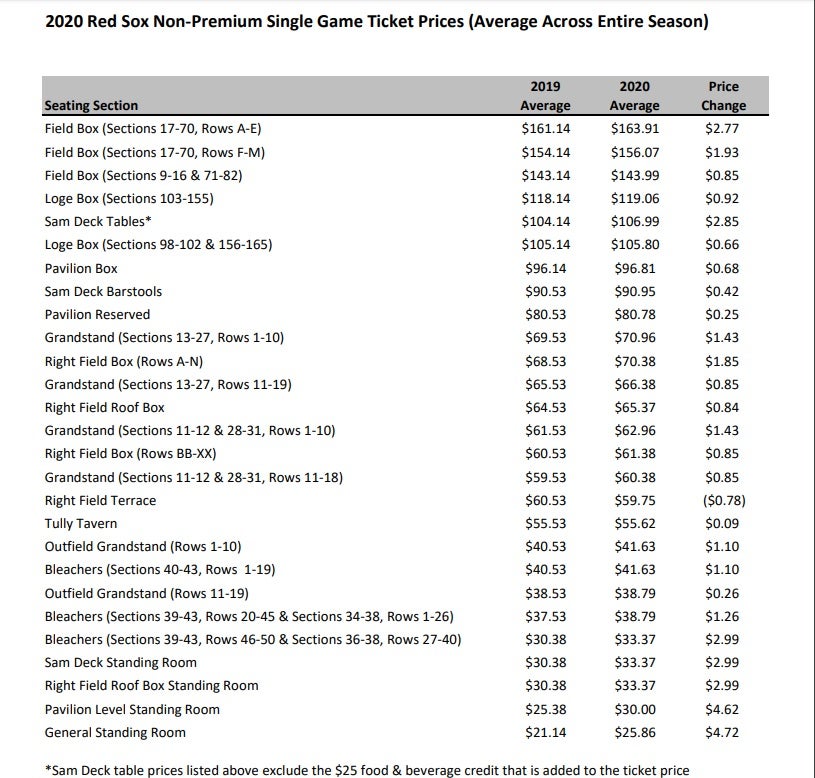 The biggest increase in 2020 will hit the Sam Deck, which are going up by $2.85 per ticket. The right field terrace seats are going down in price by 78 cents per ticket.
Going back to 2009, the club has raised prices by an average of 1.8 percent per year.
The team made sure to include that they will continue to offer special reduced pricing for students, clergy, veterans, and active duty members of the military in their price increase announcement. There was no update on the Mookie Betts situation, however.
Thanks for reading CBS NEWS.
Create your free account or log in
for more features.