Crews In Baltimore County Continue To Work On Fixing York Road Sinkhole Site
TIMONIUM, Md. (WJZ) -- Baltimore County crews are still working to fix a sinkhole that caused part of York Road in Timonium to close Wednesday.
Nearly 15 hours after the incident, York Road in Timonium remains closed where it intersects with East Padonia Road after a water main break created the large sinkhole.
"This is a busy intersection. We have upwards of 30,000 vehicles that drive through that way every day so it's very important that we get that open as soon as possible," said Shantee Felix with the State Highway Administration.
Just before rush hour Wednesday morning, one of Baltimore County's busiest roadways gave way.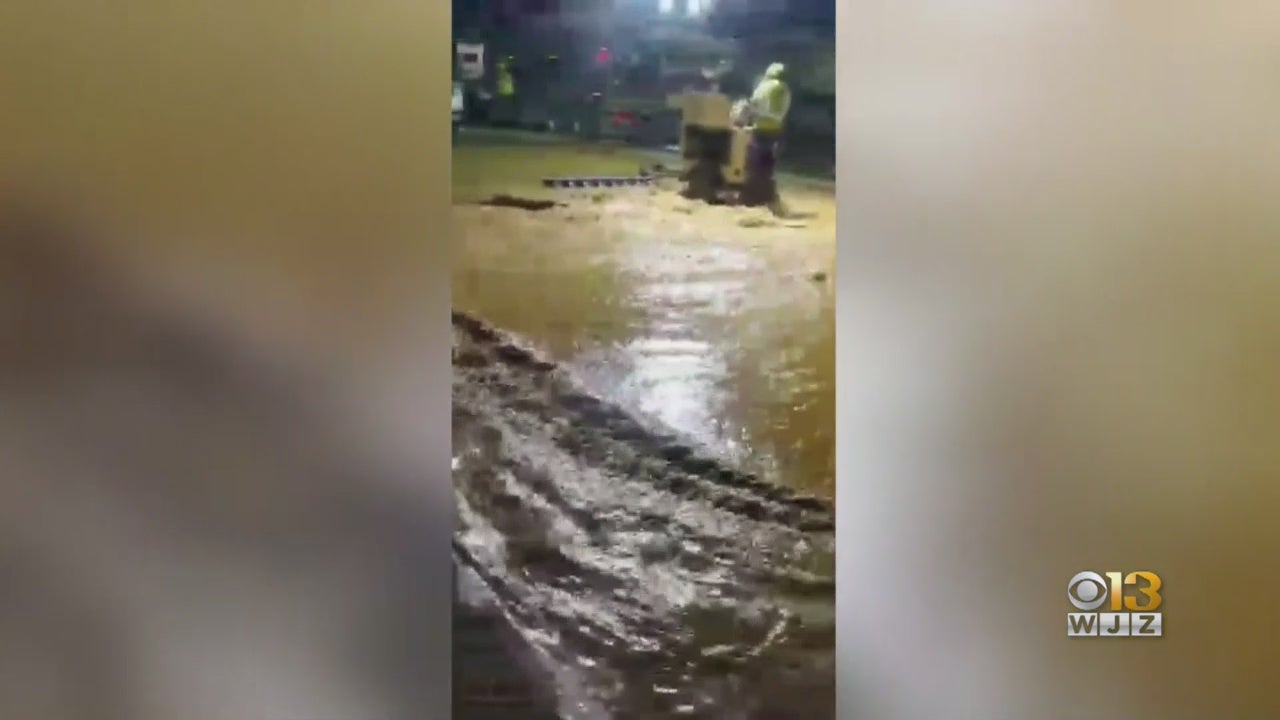 Baltimore County officials said a water main tie-in broken during overnight construction is to blame for this massive sinkhole, which crumbled multiple lanes on York Road.
The sinkhole itself is 8 feet deep, 30 feet wide and 50 feet long.
But it's what was inside that hole that caused immediate concern. BGE crews discovered a leak in a four-inch underground natural gas main and responded immediately to plug it.
"Natural gas is always something that we want to look and investigate as quickly as possible. So we have crews staged around our entire service area in strategic locations so that we can respond to these types of incidents as quickly as possible," said a BGE crew member.
Still, the gas line and other infrastructure must be fixed before the road can be repaired and reopened to traffic.
Some area businesses may have their water shut off as repairs are made, but county officials said no major water outages are expected.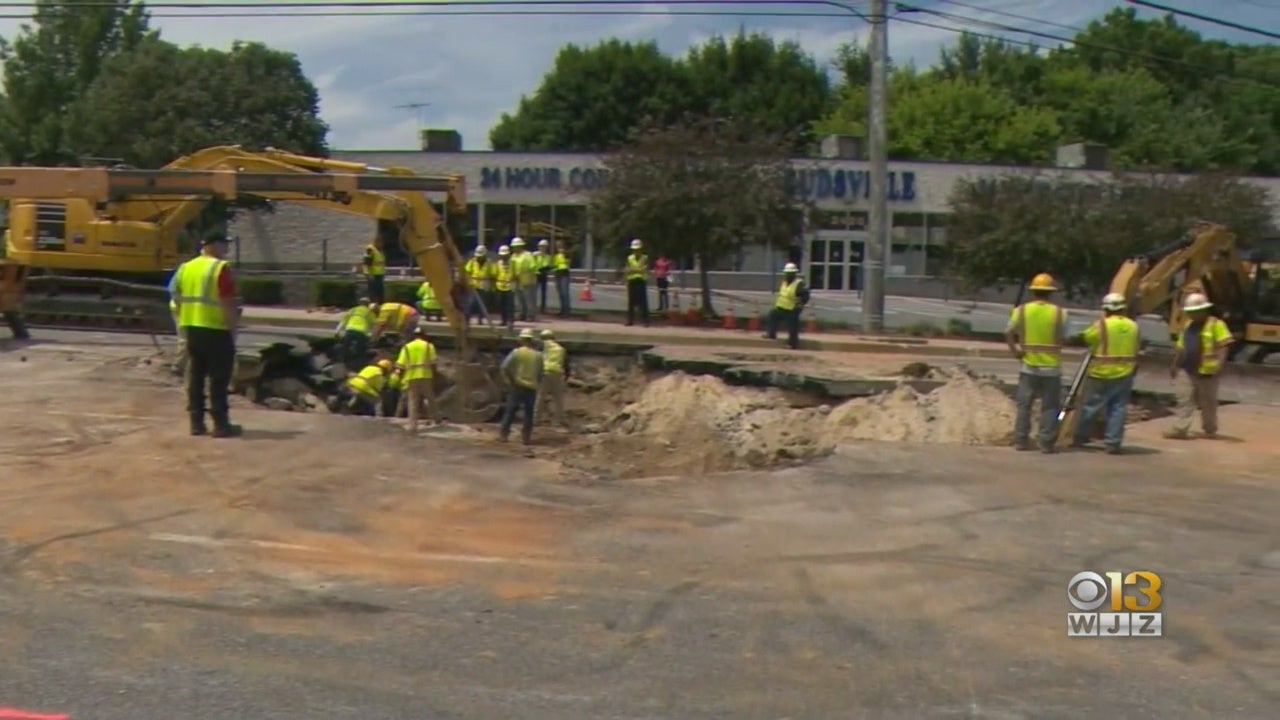 Janet Pelts, who works nearby, couldn't help but stop and watch crews work to repair the busy road.
"I've never seen anything like it! At least it didn't affect our office. We have water and we're fine. But still, going home is gonna be fun," she said.
The water main work is part of a larger project in Baltimore County to upgrade water mains due to growing demand.
"It's a little bit of an inconvenience," Baltimore County resident Robert Llewelyn said. "I'm not taking any chances. I'm going to avoid York and Padonia as much as possible until this gets cleaned up."
Some of the crew members have been working for hours to get the road fixed and hope to have the project completed by Thursday morning.
Baltimore County Spokesperson T.J. Smith said that the goal is to open two lanes to traffic to traffic Thursday morning, one northbound and one southbound, and that long-term plans include extensive restoration which will take several days to complete.
Thanks for reading CBS NEWS.
Create your free account or log in
for more features.