Maryland State Comptroller Calls For Tax Holiday To Offset High Gas Prices
BALTIMORE (WJZ) -- Maryland State Comptroller Peter Franchot is among those calling on state and national leaders to temporarily suspend gas taxes.
"We need to do something," Franchot, who is running for governor, said at a Northwest Baltimore gas station Thursday.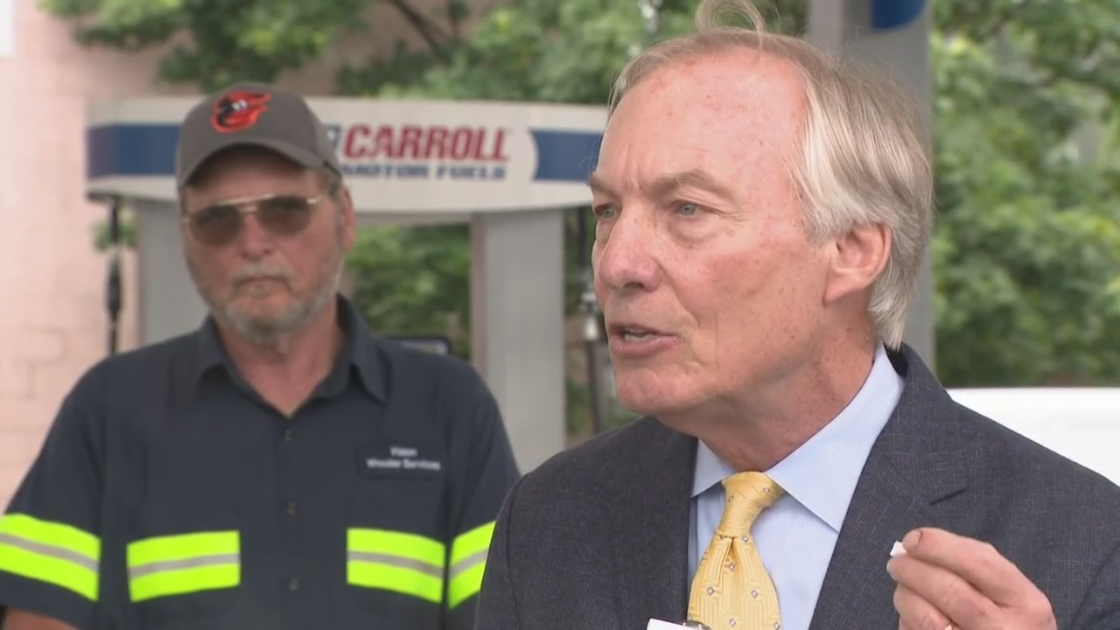 The state already had a 30-day gas tax "holiday" in March and April, suspending its 36 cents per gallon tax. The cost of gas is set to increase by 6 cents a gallon to adjust for inflation on July 1.
"We need help," Pastor Rodney Hudson said. "We need it now. Not tomorrow, because tomorrow's too late."
President Joe Biden has called for suspending the national gas tax of 18 cents a gallon but has faced resistance from both parties in Congress.
The taxes are used largely to fund transportation projects. Franchot says the state's surplus and increases in consumer spending could be used to offset the $100 million/month revenue loss.
"People need relief, you know. These gas prices are out of hand," Terrence Chapman of Baltimore said. "Filling up your tank used to be way easier. It's terrible now. Twenty dollars barely gets you anywhere."
In a joint statement, Maryland's Senate President Bill Ferguson and House Speaker Adrienne Jones have declined to call a special session to address another gas tax holiday and are instead calling on Congress to act.
"The Maryland General Assembly already did exactly what President Biden is proposing at the federal level: implemented a temporary pause on the State gas tax while backfilling our Transportation Trust Fund to ensure maintenance of our roads and bridges," the joint statement reads. "States cannot unilaterally bear the burden of increased gas prices driven in part by Putin's aggression in Ukraine and in part by the corporate greed of oil companies bringing in record profits."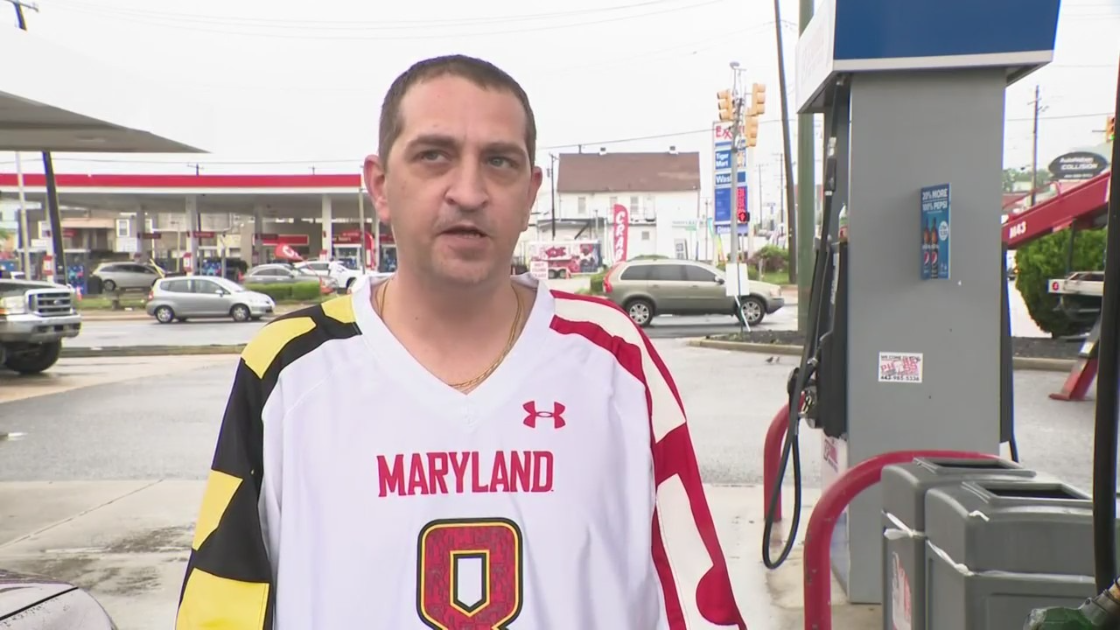 Maryland's House Republican Caucus called on presiding officers to call a special session of the General Assembly.
"Today, leaders at all levels of government and across the political spectrum see the suspension of gas taxes as a way to help citizens cope with rising gas prices," Del. Jason Buckel, R-Allegany, said in a statement. "The time to do this is now."
While filling up Thursday, Michael Eugene Johnson blamed oil companies. He said it's time to get serious about electric vehicles.
"We've got to start thinking long term. We've got to start thinking about what's going to be best for the next generation," Johnson said. "It seems to me like we're being fleeced by the big gas companies."
Baltimore resident Barry Chatha agreed.
"It's tough out here, man," Chatha said. "It's real tough with these prices."
Democratic gubernatorial candidates on calls to suspend gas tax:
"Governor Hogan and Peter Franchot are once again calling for a meaningless solution to rising gas prices to make it sound like they are doing something to help Marylanders," John King said.

"

Spoiler alert: They aren't. Their proposed second gas tax holiday is a gimmick that won't actually solve the problem of high gas prices for Marylanders. It is simply not a long-term remedy to the problems that have caused prices to rise in the first place, lets price-gouging oil companies off the hook, and won't actually meaningfully lower the cost that consumers are paying at the pump. We need to urgently act to permanently reduce energy costs for Marylanders and address the climate emergency. That includes shifting away from gas-powered cars, dramatically improving & expanding public transit, building 10,000 charging stations, and achieving net-zero greenhouse gas emissions by 2035 - all things we can accomplish under the right leadership."
"Marylanders need relief at the pump and they are tired of this bickering and dithering," Doug Gansler said. "As the only pragmatic Democrat in the race, I am opposed to any tax increase given the current pressures of inflation and the fact we are sitting on a historic surplus. Governor Hogan can declare a state of emergency and issue an executive order suspending the gas tax. A special session is not necessary and would be a waste of tax dollars. Furthermore, I find it interesting that Comptroller Peter Franchot, who never met a tax he didn't like, is conveniently calling for tax relief now that he is running for governor."
"Marylanders are hurting at the pump, but another gas tax holiday is just a gimmick. Although it could temporarily lower prices, it comes at the cost of depleting revenue needed for critical infrastructure projects like highway and bridge repairs." Jon Baron said. "It also undercuts the state's clean energy goals and, once the holiday is over, could add an inflationary shock to the economy that further hurts Maryland consumers. As for the scheduled gas tax rise on July 1 — given that Marylanders have seen a 50-cent rise in gas prices over the last couple of months, now is not the time for an inflation adjustment to the gas tax. I support temporarily delaying this six-cent adjustment until gas prices are stabilized."
Thanks for reading CBS NEWS.
Create your free account or log in
for more features.