Shack On San Francisco's Potrero Hill Hits Market For $2.5 Million
SAN FRANCISCO (CBS SF) – A shack in San Francisco's Potrero Hill neighborhood has just hit the market for a jaw-dropping price.
Located on the 800 block of Carolina Street, the home listed for $2.5 million is in such bad shape, potential buyers can't even step foot inside. In fact, it even comes with a demolition permit.
Despite its condition, the listing agent said the 640 square foot home has its perks. For one, the property has expansive views of the city's skyline. Also, the sale comes with plans for a sleek new four-level home.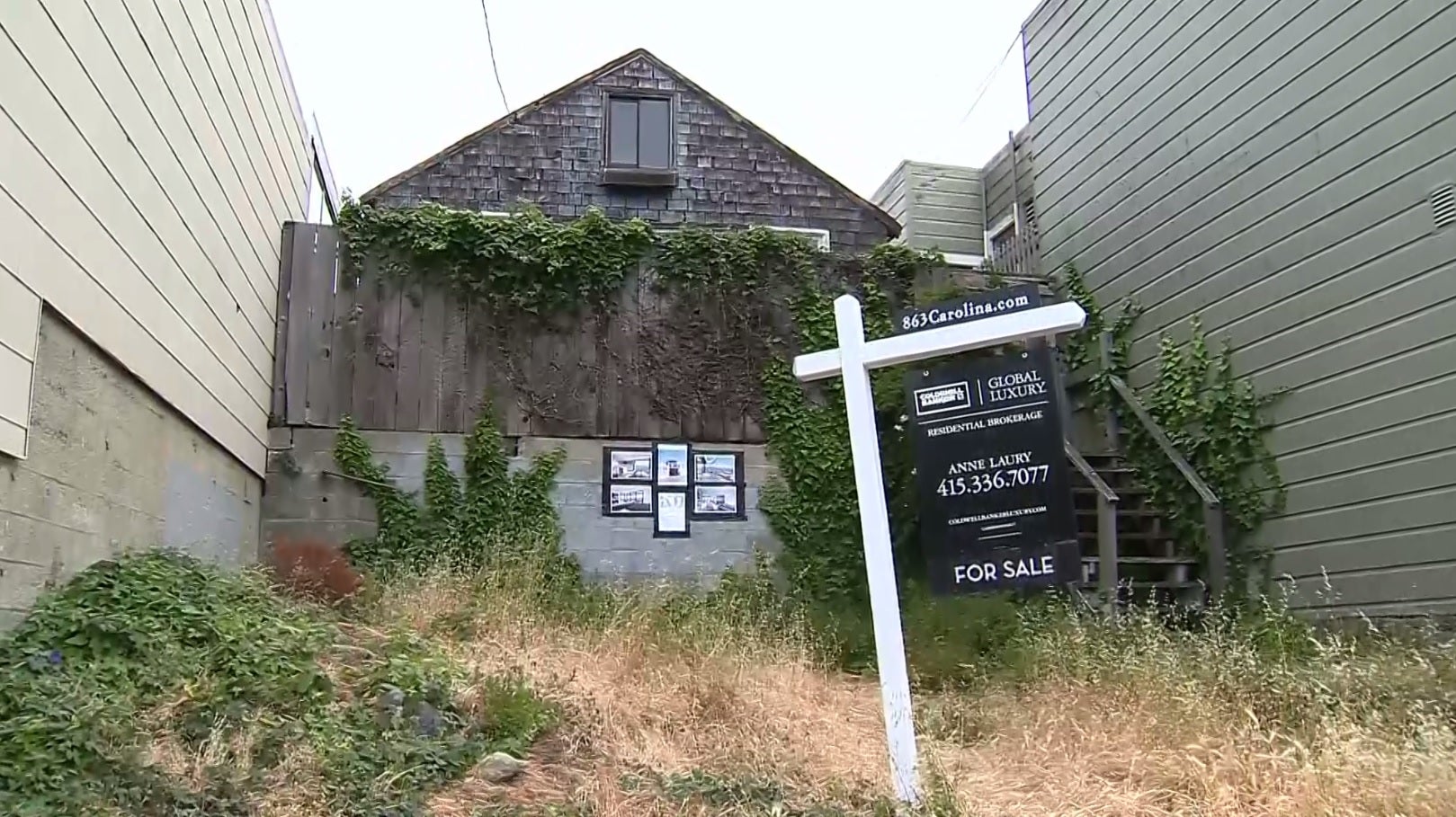 Uninhabitable home on Carolina Street in San Francisco's Potrero Hill listed for $2.5 million. (CBS)The home in Potrero Hill is the latest example of a Bay Area home fetching a seven-figure price tag despite being in uninhabitable shape.
• ALSO READ: Empty Palo Alto Lot Hits Market For $9 Million
Last year, a burned out home in the city's Castro District that city officials dubbed a "drug den" sold for $2 million, far above its asking price.
Other examples of high-priced teardowns include homes in Fremont, Mountain View and San Jose.
Thanks for reading CBS NEWS.
Create your free account or log in
for more features.