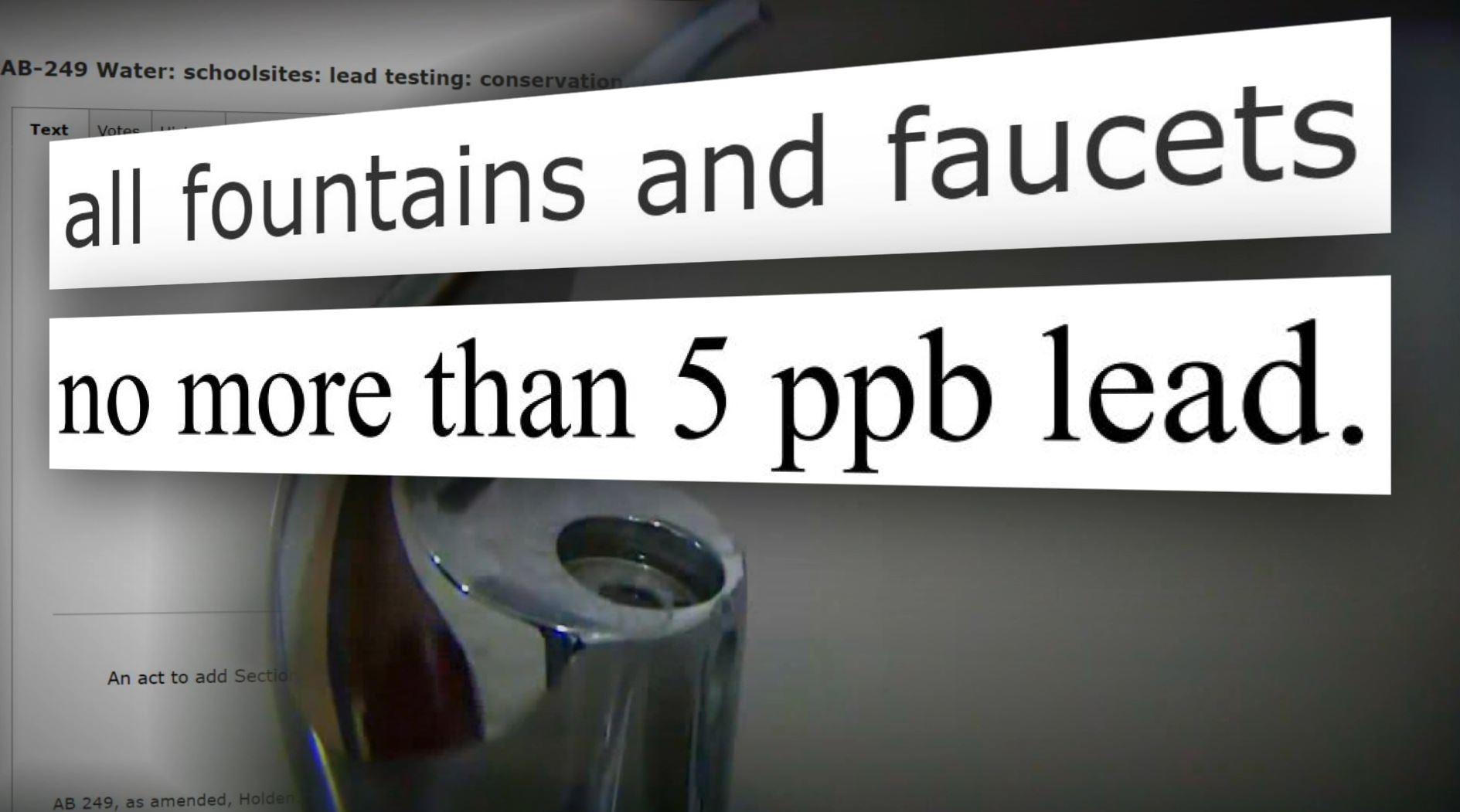 Should parents have the right to know about lead in school drinking water?
Should parents have the right to know if their child is exposed to lead in school drinking water? Many health advocates and parents say yes, but loopholes in existing California law may leave parents in the dark and kids at risk.
Several years ago schools were required to test a small sample of school faucets for lead. More than one out of five schools found lead in school drinking water. But CBS13 has learned some local schools failed to tell parents that they found lead in the water and many of those lead-leaden faucets and fountains are still in use.
Assemblymember Chris Holden has introduced legislation that is intended to change that.
"The thing that shocked me (is that)... there are faucets in our schools that our kids are drinking out of that could still be leaching lead into the water," said Assemblymember Chris Holden. He worries parents and students may not realize it either.
You may remember, back in 2019, we reported that more than one in five California schools tested positive for detectible levels of lead. Under a 2017 law, they were only required to take action if they found lead above 15 parts per billion (ppb).
Fifteen ppb is the EPA action level that was set for corrosion control. The state's Public Health Goal (PHG) for lead in water is 2 ppb and pediatricians stress that there is no safe level of lead for kids, which is linked to learning disabilities and developmental delays.
CBS13 reviewed internal school emails that indicate some schools did find lead in school drinking water but didn't notify parents or fix the tap. Years later, some of those taps are still in use.
For instance, CBS13 reviewed an internal email from a school facilities director who mistakenly insisted that results below 15 ppb are "well within safe parameters for safe drinking water." Health advocates say that is simply not true but it's a common misconception.
An interactive map complied by EdSource reveals many schools, that reported lead levels above 5 ppb., left the tainted fixtures in use.
"Whether it's 5 parts per billion, 15 parts per billion, there is no level that is safe," Holden said.
Some schools with very high lead levels did disable and remediate affected taps, but schools were only required to test 1-5 taps. There is no way to know how many lead-laden faucets and fountains were not tested.
Some schools reportedly manipulated results by "flushing" the taps. Flushing is the practice of letting the water run to flush out lead before taking a sample.
"We have to assume that there could be potential harm in any one of these other faucets that will exceed even... 15 parts per billion," Holden said.
His legislation, supported by health advocates and opposed by water agencies, would require testing of all school faucets and would lower the lead action level from 15ppb to 5ppb. That would bring school water regulations in line with state water regulations for childcare facilities and federal regulations for bottled water.
The legislation would require schools to notify parents and immediately shut down any faucets or fountains that test positive for lead.
Existing federal funding could help with the cost of testing and remediation.
Thanks for reading CBS NEWS.
Create your free account or log in
for more features.