Philadelphia Boys Choir Heads To Puerto Rico For First Trip Since Pandemic: 'It's Really Exciting'
PHILADELPHIA (CBS) -- The Philadelphia Boys Choir is taking their show on the road. The group is traveling to Puerto Rico for several performances.
We caught up with them before they left.
"Where are you going?" one parent asked.
"Puerto Rico," a kid replied.
Finally after two years of virtual singing, the Philadelphia Boys Choir and Chorale said farewell to their families.
"We are very excited to give our child this opportunity," a mother said. "It's a big trip for him."
Before heading to the airport for an early flight, we met with some of the group's tenors inside their Spring Garden headquarters who say being "America's Ambassadors of Song" is no easy task but it's worth it.
"It can get really intense at times, just from the drives and everything, going from concert to concert," Matthew Stewart said.
"Usually twice a week one rehearsal is three hours, the other rehearsal is around one and a half, two," David Strong said.
"It's really fun you get to meet a lot of new people," Aleem said.
"It's really exciting," Abner Merillo said.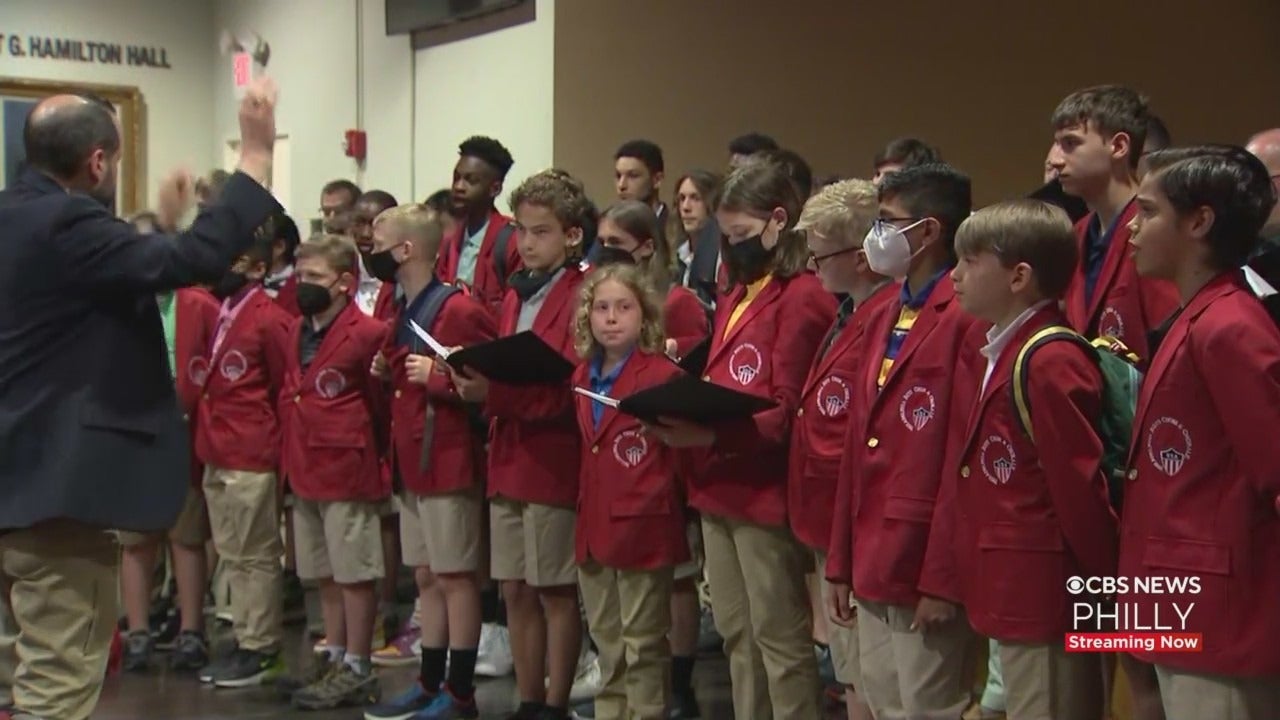 The group is led by Artistic Director Jeffrey Smith. They did a performance for their parents before their big trip.
"The vast majority of the boys have never toured with the choir before ," Smith said.
Smith says they chose to tour Puerto Rico due to COVID restrictions. Their first stop is San Juan where they will sing for the governor. It's something the Serrotas are looking forward to doing together.
"Some of the songs we sing are so awesome," Jonah Serrota said.
"What brought me back really was the opportunity to sing with my son," Judd Serrota said.
While we won't be in Puerto Rico, it was nice to groove with this chorus as they show the world some of Philadelphia's finest gentlemen.
The choir will spend seven days in Puerto Rico. They will be pretty busy, but they are planning to spend a lot of time at the beach.
Click here if you know someone interested in auditioning for the choir.
Thanks for reading CBS NEWS.
Create your free account or log in
for more features.