Man Killed, At Least 19 Residents Displaced Following Suspicious Apartment Fire In Pemberton, New Jersey State Police Say
PEMBERTON, N.J. (CBS) -- Authorities are investigating a suspicious fire at an apartment building in Burlington County. New Jersey State Police confirm one person was killed.
Flames broke out in a first-floor unit at an apartment building on Egbert Street in Pemberton shortly before 6 a.m. Wednesday. Flames were so intense they melted the siding on the house next door.
The fire also caused heavy smoke damage throughout the building.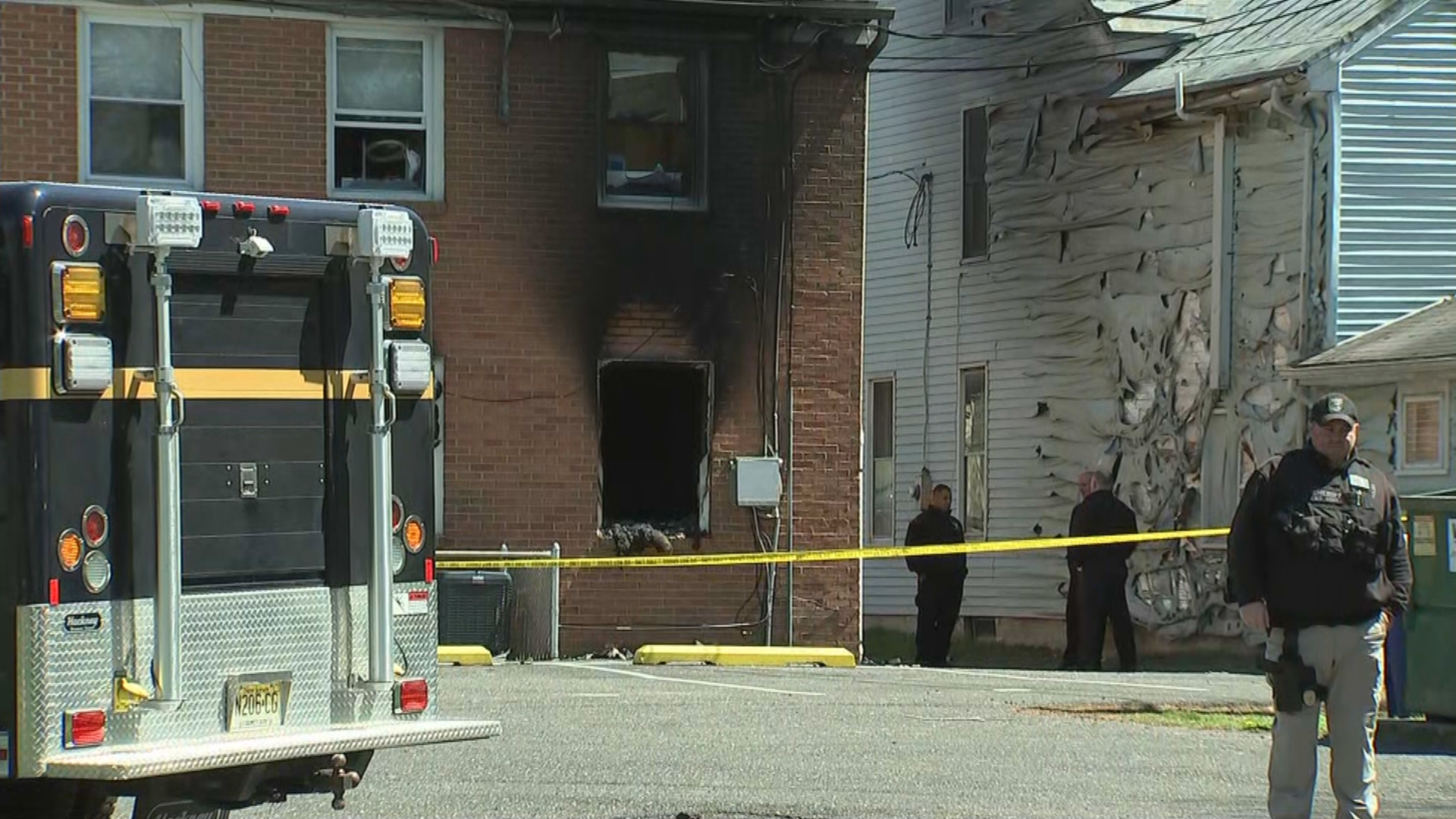 "It's just sad. I grew up in this building, my mom has been here about 25 years. This is the first time something major like this has happened," said Nicole Archibald, whose mom was displaced due to the fire.
Archibald says her 72-year-old mother was upstairs when the fire began.
"She saw some flames out of the window because she happened to be up," Archibald said. "She said she heard banging outside and people screaming to get out, so one of the neighbors, thankfully, helped her get outside because she's older."
That good Samaritan who helped Archibald's mother evacuate was reportedly taken to the hospital with smoke inhalation.
State police say a 62-year-old man was flown to the hospital with serious injuries. Police have not identified the man who died because they're still in the process of notifying family.
Officials with the borough of Pemberton say about 19 people were displaced by the fire. One of those residents is Maria Gomez, a mother of two young children.
"Very bad. Bad, because maybe I lose everything. I don't know," Gomez said.
Investigators remained on scene all day Wednesday collecting evidence and working to find out what caused the fire.
New Jersey State Police said since the fire is suspicious, they're taking over the investigation from the Pemberton Borough Police Department.
Thanks for reading CBS NEWS.
Create your free account or log in
for more features.