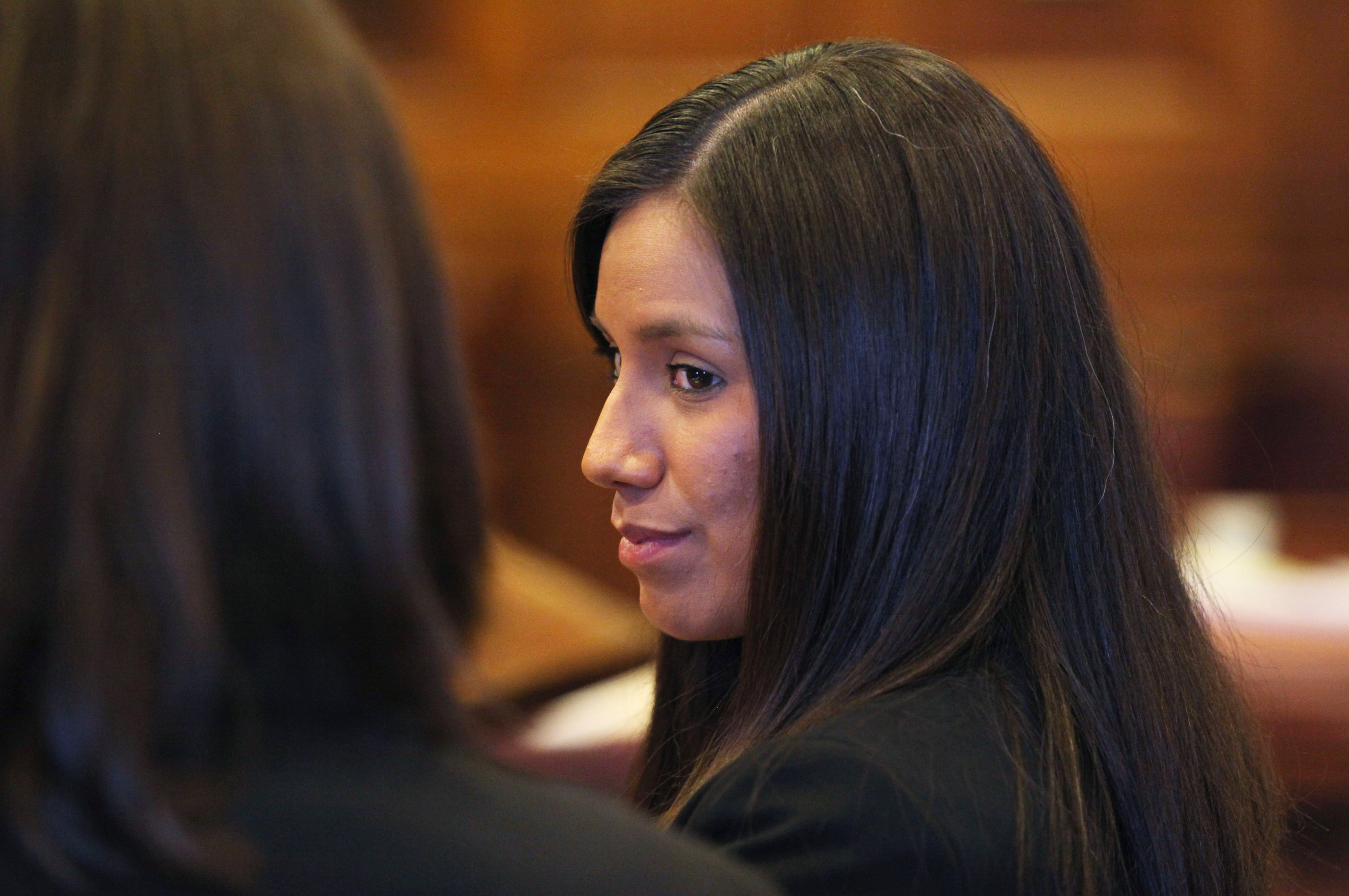 Zumba prostitution ring scandal: 21 men named by police
(CBS News) A quiet New England town is in turmoil over a prostitution scandal.
Police in Kennebunk, Maine, a community of 10,000 people, have released a list of 21 men who allegedly paid for sex with Zumba fitness instructor Alexis Wright, 29. And that list of names is expected to get much longer.
Wright relocated to Kennebunk in 2009 to teach Zumba, the Columbian-inspired form of dance fitness, local newspaper editor Laura Dolce told CBS News. "When she arrived here ... she was this sort of wonderful, young single mom that was introducing this Zumba craze to the town," Dolce said. "Pretty soon, though, people started to suspect there was a lot more going on there."
Pictures: Zumba instructor accused of prostitution
Dolce started digging into the story a year ago for the York County Coast Star. "We had gotten tips that there were videos online, pornographic videos, that were centered around the studio," Dolce said.
Wright is now charged with running a prostitution operation out of her exercise studio.
Late Tuesday, Kennebunk police released a list of 21 people who were issued summons to appear in court, each charged with paying Wright for sex. Police are believed to be combing through a list of more than 150 possible "sex clients."
CBS News called as many of the names on the list that we could match with numbers. A number of people simply hung up. One man told CBS News his name was on the list, but that he had never had sex with Wright. Exactly who is in Wright's little black book is the question on everyone's mind in this quiet New England community.
Asked what types of people are allegedly on this list, Dolce said, "The lawyers have said all along that they believe other lawyers are on that list, that they believe government officials are on that list, that there are business owners on that list."
In July, police arrested Wright's alleged "business partner," 57-year-old Mark Strong Sr., on charges of "promotion of prostitution." Wright and Strong appeared in court together late last week. Strong faced 59 misdemeanor charges, while Wright was charged with 106 counts, including prostitution and invasion of privacy. Both pleaded not guilty.
The scandal has focused attention on a town that normally sits in the shadow of its better-known neighbor: Kennebunkport, home to the Bush family vacation compound. Dolce said people in town are shocked to a degree.
According to a police affidavit, searches of Wright's studio and office uncovered hours of video of Wright's sexual encounters, meticulous client records, and a price list for various sexual acts -- acts that, according to her notes, generated $150,000 over 18 months.
Police are said to be carefully vetting the list of her alleged clients. "They say it could be months yet (for the entire list to be released)," Dolce said. "If they're only releasing 21 names or even fewer at a time we could be heading into the New Year."
Asked if the rumor mill will continue on this story, Dolce replied, "Unfortunately, yes."
Watch Seth Doane's full report in the video above.
Thanks for reading CBS NEWS.
Create your free account or log in
for more features.