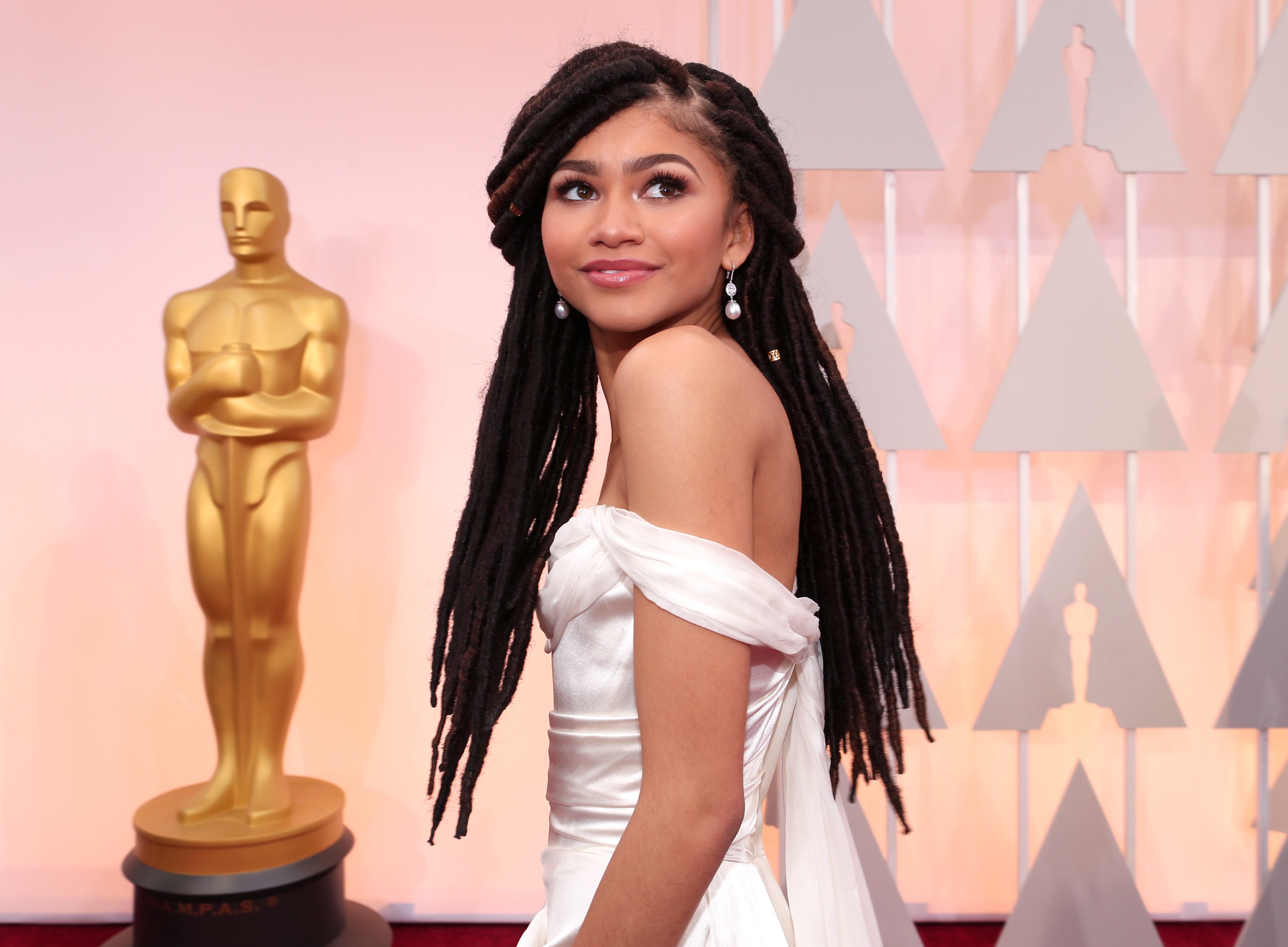 Zendaya responds to Giuliana Rancic's apology
Zendaya Coleman is speaking out again following an apology by Giuliana Rancic for comments made about her Oscars hairstyle.
The "Fashion Police" host sparked outrage Monday when she criticized Zendaya's look, saying she thought the actress-singer, who sported dreadlocks on the red carpet, "smelled like patchouli oil and weed."
Zendaya posted a statement on her social media accounts calling the comments "offensive," and stars including Kerry Washington, Viola Davis and "Selma" director Ava DuVernay voiced their support.
Fellow "Fashion Police" host Kelly Osbourne also came to her friend's defense and said she was "seriously questioning staying on the show."
Rancic tweeted an apology and followed that with a taped message that aired on Tuesday's "E! News." She said, in part, "This really has been a learning experience for me -- I've learned a lot today -- and this incident has taught me to be a lot more aware of cliches and stereotypes, how much damage they can do. And that I am responsible, as we all are, to not perpetuate them further."
Zendaya then took to Instagram again Wednesday to respond, acknowledging that she heard Rancic's words and reflecting further on the issue of prejudice.
"Studies have shown that even though we try to act without prejudice, sometimes it's just hidden inside us due to our past or surroundings. That hidden prejudice is often influential in our actions. It's our job to spot these issues within others and ourselves and destroy them before they become hurtful," she wrote. "I have so many people looking up to me, that I couldn't be scared, wait it out, nor could I just stand up for me; I had to do it for WE."
Read her full response below:
Thanks for reading CBS NEWS.
Create your free account or log in
for more features.