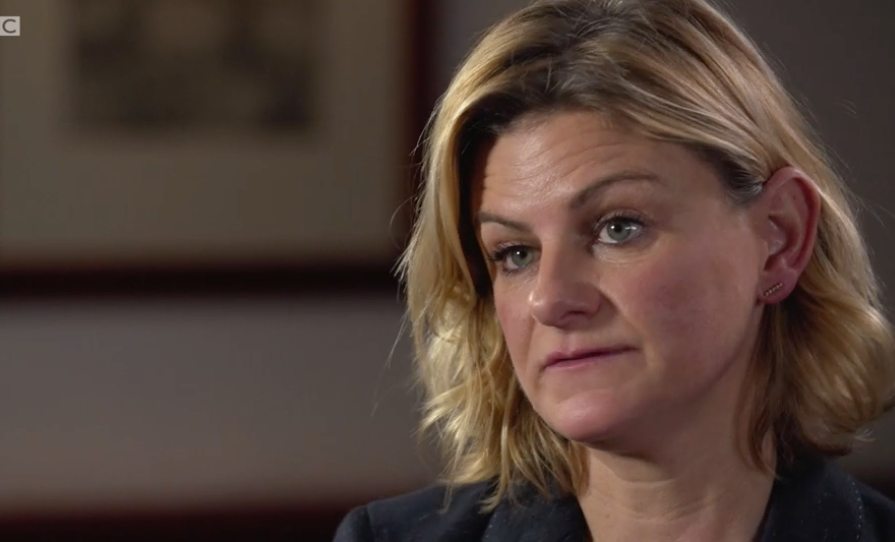 Zelda Perkins, Harvey Weinstein's former assistant, speaks out
Zelda Perkins, a former assistant to disgraced Hollywood mogul Harvey Weinstein, spoke to BBC Newsnight on Tuesday, breaking a non-disclosure agreement that she signed two decades ago. Perkins said that she wants gagging laws in the U.K. to be changed.
In the 23-minute exchange, available online, Perkins details her time working with Weinstein at Miramax, how she was warned of his reputation before she took the job with him, and how he conducted the bulk of his business in hotel suites.
"The last 19 years have been distressing, where I've not been allowed to speak, where I've not been allowed to be myself," she told BBC Newsnight. "It's not just distressing for me, but for lots of women who have not been able to own their past, and for many of them, their trauma. Although the process I went through was legal, it was immoral."
Perkins said she left Miramax after a co-worker accused Weinstein of trying to rape her, an accusation Weinstein denies. Perkins wanted to expose Weinstein's behavior but her lawyers said it would be difficult to take on the film mogul. In 1998, she signed a confidentiality agreement and was prohibited from speaking about her time at Miramax.
"She was shaking, very distressed, and clearly in shock," Perkins said. "She didn't want anybody to know and was absolutely terrified of the consequences. I spoke with her and tried to calm her down before confronting Harvey face to face."
In response to the interview, Paul Tweed issued a statement on behalf of Weinstein denying the allegations.
"Mr. Weinstein categorically denies engaging in any non-consensual conduct or alleged threatening behavior and will seek the protection of the U.K. or Irish Courts if you proceed with the broadcast of these allegations," the statement said.
Perkins is now calling for the U.K. to reform non-disclosure agreements and dismantle a legal system that she said enables the rich and powerful to cover up sexual assault.
"I understand that non-disclosure agreements have a place in society for both sides, but it's really important that legislation is changed around how these agreements are regulated," she said. "You cannot have a legal document that protects a criminal -- this isn't someone who sold you a dodgy car."
CBS News legal analyst Rikki Klieman discussed Perkins' situation after she broke her silence in October. Klieman said there are two types of non-disclosure agreements and if either of them are broken there's a possibility of damages. In one, an employee can't disclose or disparage the company. In the second, a settlement exchange for keeping specific information a secret.
Klieman said if an employee breaks the agreement, they may be forced to give the money back.
Thanks for reading CBS NEWS.
Create your free account or log in
for more features.