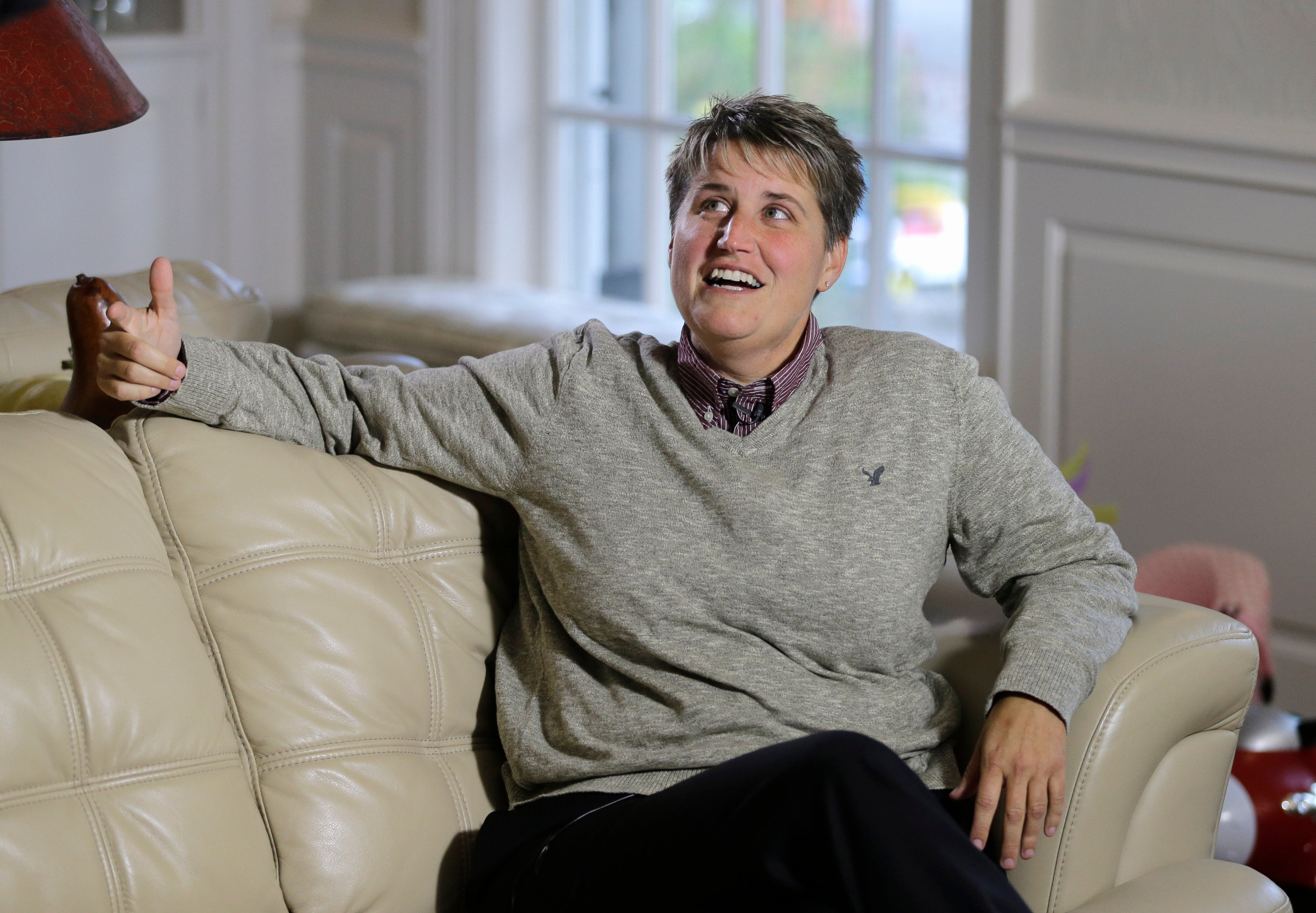 "Wrongful birth": White woman sues after she mistakenly receives sperm from black donor
CLEVELAND - An Ohio woman and her partner have sued a Chicago-area sperm bank after she became pregnant with sperm donated by a black man instead of a white man as she'd intended.
Jennifer Cramblett was five months pregnant and happy with her life in April 2012. She and her partner had married months earlier in New York, and within days of their nuptials she had become pregnant with donor sperm at a fertility clinic in Canton.
Cramblett, 36, and her partner, Amanda Zinkon, 29, were so elated that they called Midwest Sperm Bank LLC outside Chicago to reserve sperm from the same donor in the hope that Zinkon would someday also have a child.
But that's when Cramblett received some disturbing news, says a lawsuit filed Monday against Midwest Sperm Bank in Cook County, Illinois. She learned from an employee at the sperm bank that she had been inseminated with sperm from No. 330, a black donor, and not No. 380, a white donor she and Zinkon, who are white, had chosen.
"How could they make a mistake that was so personal?" Cramblett said during a telephone interview on Wednesday.
According to the lawsuit, her excitement about the pending birth was replaced with "anger, disappointment and fear."
"They took a personal choice, a personal decision and took it on themselves to make that choice for us out of pure negligence," Cramblett said.
Telephone calls to Midwest Sperm Bank were not returned on Wednesday. It's unclear who the sperm bank's attorney is.
Cramblett said she and Zinkon love their 2-year-old daughter, Payton, very much and wouldn't change anything about her. But they are concerned about raising her in the predominantly white community where they live.
CBS News legal analyst Rikki Klieman said the lawsuit has merit on legal grounds because of apparent negligence but there is also a "moral issue" that is disturbing to some people.
"You have a young child now two years old who the parents say they love, the child is perfect, they adore this child, and they just want a better life for this child. They want to bring this child to a more tolerant community," Kliemansaid. "But the lawsuit is called a wrongful birth lawsuit... When the child is 18 or 13 or at some other point and the child hears that there's a suit where she's called a wrongful birth."
Kliemann added that a wrongful birth lawsuit is traditionally brought if you a child that had a congenital birth defect or some kind of congenital abnormality that a doctor should have warned the parents about.
"I think it's an unfortunate labeling," Kliemann said. "So is breach of warranty, which is a second count because breach of warranty sounds like a commodity - you bought a car and it was defective."
The lawsuit said they had moved from Akron to Uniontown for better schools and to be closer to Cramblett's family. She said that as a lesbian she has felt the sting of prejudice but doesn't know what it's like to be mistreated because of her skin color.
The lawsuit says Cramblett also is worried about how Payton will be treated in her "all-white, and often unconsciously insensitive family."
Therapists have recommended that Cramblett, Zinkon and Payton move to a more a racially diverse community with good schools, the lawsuit said.
Cramblett said she decided to sue to prevent the sperm bank from making the same mistake again. The lawsuit says the sperm bank has no electronic record-keeping and no quality controls that would have prevented it from sending the wrong sperm to fertility clinics.
The lawsuit seeks a minimum of $50,000 in damages. Cramblett's attorney, Tim Misny, said some of the compensation would pay for ongoing counseling.
Thanks for reading CBS NEWS.
Create your free account or log in
for more features.