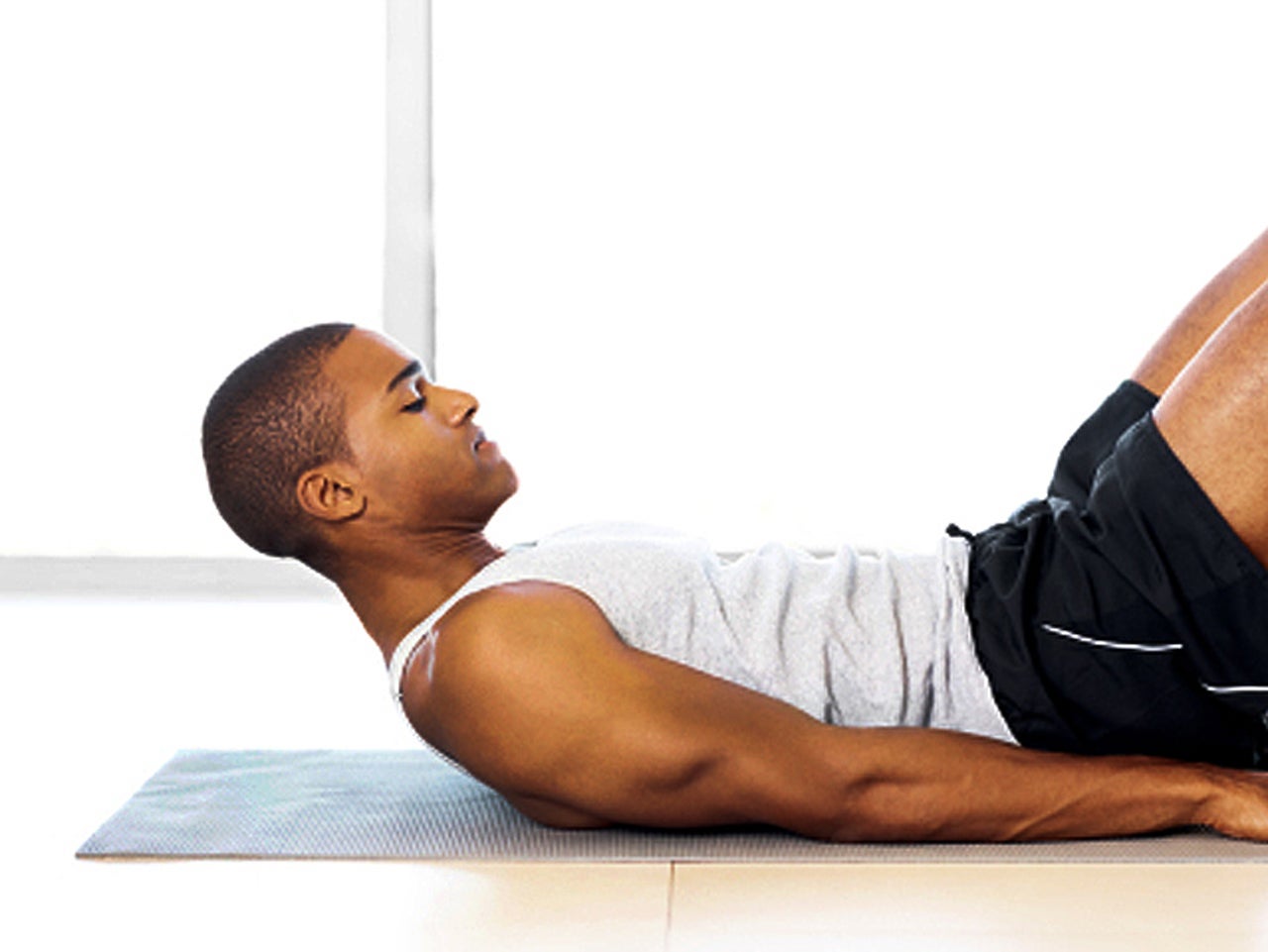 Working out before bedtime may mean better sleep
The best way to ensure a good night's sleep might be breaking a sweat.
The National Sleep Foundation's 2013 Sleep in America poll showed that people who reported exercising said they snoozed better than those who didn't work out, even if they got the same amount of shut-eye each night (about six hours and 51 minutes on average).
"We found that exercise and great sleep go together, hand in hand," Max Hirshkowitz, a sleep researcher and the chair of the poll task force, said to Reuters. "We also found a step-wise increase in how vigorous the quality is, in terms of how much you exercise. So if you say you exercise a lot, we found better sleep quality. For people who don't exercise at all we found more sleep problems."
Exercise was defined in the study as doing at least 10 minutes of some physical activity in the week before being surveyed. Survey takers self-reported how intense their workouts by classifying themselves in one of four categories: vigorous, moderate, light and non-exercisers.
Self-categorized vigorous, moderate and light exercisers consistently (56 to 67 percent) said "I had a good night's sleep" on the survey more than non-exercisers (39 percent). More than three-quarters of the survey responders who exercised said they had very good or fairly good sleep in the past two weeks (76 to 83 percent). Only a little more than half of non-exercisers (56 percent) said they slept with the same consistency.
Interestingly enough, exercising close to bedtime or earlier in the day did not affect sleep quality. Previous studies had shown that exercise late in the day had been bad for sleep. Shawn Youngstedt, a researcher at the University of South Carolina who worked on the poll, pointed out to USA Today that those previous beliefs don't hold true for everyone. One study he recently worked on showed that fit men who rode stationary bikes for three hours had no problem sleeping 30 minutes later.
"We have very busy lives now," he said. "For a lot of people evening is the most convenient time."
Other experts told USA Today that if other exercise times during the day work better for a person, they should go for it. The most important thing is that they are exercising.
"Your body is meant to move. Getting the right type and amount of movement helps your body do what it was built to do, and that includes sleeping," Michael Grandner, a sleep researcher at the University of Pennsylvania and a spokesman for the American Academy of Sleep Medicine, said to USA Today.
Overall, vigorous exercisers were twice as likely to say they had a good night's sleep at least almost every night of the week compared to non-exercisers. They also were less likely to say they had snoozing problems, with two-thirds stating they never or rarely had symptoms related to insomnia. Seventy-two percent said they never had problems waking up too early and not being able to go back to sleep, and 69 percent said they didn't have difficulties falling asleep. Only 50 and 24 percent of non-exercisers reported not having these same problems respectively.
Non-exercisers were also more likely to respond that they were excessively sleepy (24 percent), according to standard excessive sleepiness clinical screening measures. About one in seven non-exercisers reported having trouble staying awake while driving, eating or engaging in social activity at least once a week. Forty-four percent also said they had symptoms associated with a moderate risk of sleep apnea.
In comparison, exercisers only had a 4 to 6 percent problem staying awake while driving, eating or social activities, and 19 to 26 percent had symptoms related to moderate sleep apnea.
"The poll data suggest that the risk of sleep apnea in exercisers is half that of non-exercisers," Christopher Kline, poll task force member, said in a press release. "People with sleep apnea are often overweight. Exercise can be part of the treatment."
So, for better rest, you may want to get up and get moving.
"If you are inactive, adding a 10 minute walk every day could improve your likelihood of a good night's sleep," says Max Hirshkowitz, poll task force chair, said in a press release. "Making this small change and gradually working your way up to more intense activities like running or swimming could help you sleep better."
Thanks for reading CBS NEWS.
Create your free account or log in
for more features.