The coldest air of the season is spreading frigid temperatures south and east across the country, along with some heavy snow.
Wind chills are now below zero from the Northern Plains to the Great Lakes. Some places are more than 20 or even 30 below. That cold air is fueling lake-effect snow, making driving conditions dangerous.
People are being warned to stay off the roads if you can, and if you have to drive, go slow, reports CBS news correspondent Demarco Morgan from Adams, New York.
A camera captured the moment the lake-effect snow barreled into Buffalo, New York. The storm brought along some rare thundersnow. Strong winds reduced visibility to zero, making driving even more dangerous.
A few good Samaritans helped one driver whose car struggled with the heavy buildup.
Bruce Roeme has been operating a snow plow in Jefferson County for about five years. He said dealing with lake-effect snow can be like playing a never-ending game of catch-up.
"You get your roads cleared up and removed from snow and ice and then another band comes through and you're right back to square one starting over again," Roeme said.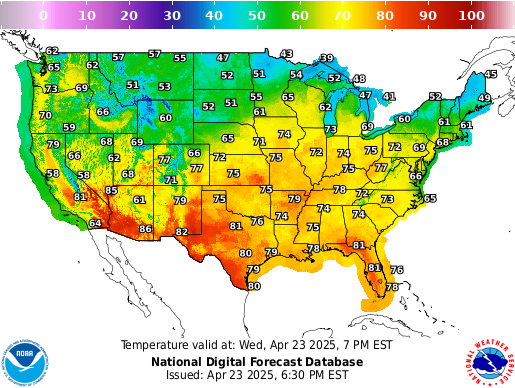 Another major challenge is impatient drivers.
"People will try to pass a plow vehicle and we'll find them in a ditch after they've passed us," Roeme said.
Jefferson County Sheriff Lt. Calvin Amann said the nature of these storms make them especially dangerous to drivers.
"It's a clear sunny day out, and then you hit the lake-effect bad and the visibility is zero and it'll change just like that," Amann said.
The lake-effect snow warning is in effect for Adams until 1:00 local time Friday morning. There will be a wind chill advisory Thursday night as well, meaning people will have to handle brutal cold on top of all of this snow.
And in Portland, Oregon, schools and businesses are closed after a rare snowstorm crippled the city. Parts of Oregon received more than a foot of snow Wednesday, reports Brent Weisberg of CBS News affiliate KOIN-TV.
The treacherous driving conditions resulted in one 10-car pileup in Portland. Even SUVs with snow tires ended up sandwiched in between each other.
Thousands of people were stuck for hours along streets and highways Wednesday as the storm brought the city to a grinding halt. Icy roads left many cars skidding or unable to move at all.
The Oregon Department of Transportation rarely uses salt to de-ice the roads because of environmental concerns. The slick conditions caused dozens of accidents. Video captured one school bus as it crashed into a parked car. And hundreds of students were stranded at school or on buses for hours after classes ended, because of heavy traffic jams.
Outside the city, at least three avalanches were reported, shutting down Highway 20 near a popular ski resort. Further south in Bend, Oregon, more than a foot of snow fell by nightfall, creating near whiteout conditions. Dozens of cars and tractor trailers got trapped in snowbanks along Highway 97.
A few good Samaritans showed up to help one stranded driver. And one moving van had to be towed so it wouldn't be stuck for the night.
There is a minor chance of more snow Thursday, but the temperatures are not expected to rise much above freezing until next week. There is also a chance for more snow on Saturday.