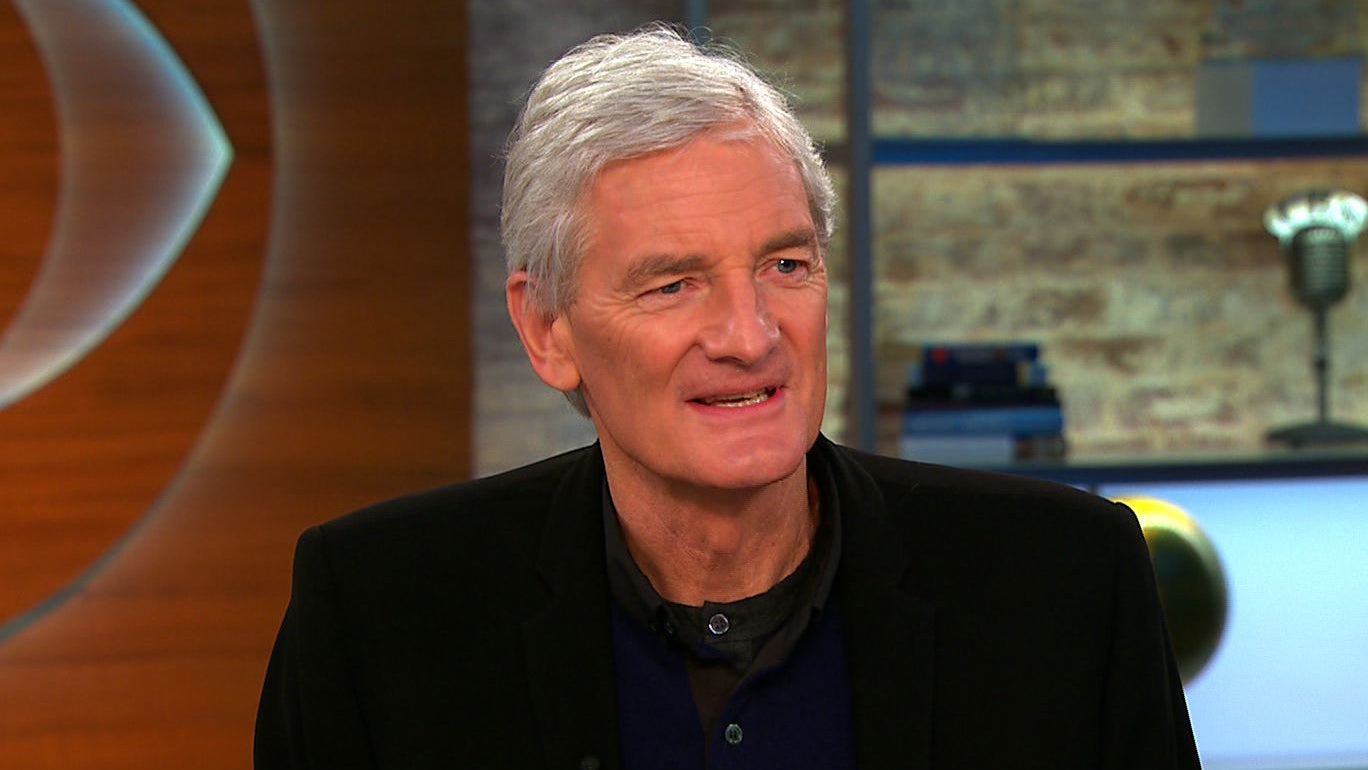 Vacuum inventor James Dyson on desire to "change the world"
Over 30 years ago, inventor James Dyson was frustrated by his vacuum cleaner's lack of power, so he set out to improve it. The experiment took many years, with over 5,000 prototypes, but in 1993, the bagless vacuum cleaner was born.
The machine was an instant hit and within years, Dyson's dream had grown into a multibillion-dollar industry. Research and innovation remain the key to Dyson's success. His improvement principle has been applied to other everyday items.
His latest invention is a cordless vacuum that runs on battery power, called the Dyson DC59. Dyson told the "CBS This Morning" co-hosts that the reason there hasn't been a similar product on the market before is "you can't make cordless machines powerful," but he claims to have changed that.
"We've developed these really interesting high-powered motors that go four times faster than anybody else that's made them," he said. "And speed means that it can be a very powerful and very efficient, but very small. So, that's really the big key to it all."

He said that while Dyson already makes a cordless vacuum, what really makes this version different is it is "twice as powerful" as the previous version and they've increased the battery power by using cobalt magnesium instead of iron.

Dyson also told the co-hosts that what he and his company do better than anyone else is to "develop new technology."

"We see problems and difficulties and restrictions and we develop technology to overcome that, and then put it into a product that performs and works better," he said.


Dyson said that he's always wanted to be different and as a child he volunteered to play the bassoon, simply because everyone else was playing violins.

"When I grew up, that translated to – when I became an engineer and a designer to wanting to do different and better things," he said. "You want to change the world and that sounds very grand, but you want to do something that no one has done before and that's what I want to do and I've built up this wonderful group of engineers and scientists around me who believe in that."
Dyson said that many of those people who he surrounds himself with are very young since "young people are brilliant" because they do not have "any experience."

"Having experience is such a dreadful thing because it limits you," he said.

Dyson said the reason he decided to re-vamp the average vacuum cleaner is he did the vacuuming growing up and always wondered how it could be better.

"I remember the stale smell of dust and it not picking things up and the screaming noise and so 20 years later, when I bought the world's most powerful vacuum cleaner (at the time), I realized that it was doing the same thing as when I was a child," he said. "It wasn't working properly and that's what made me angry at it and that's what made me develop something better."

Thanks for reading CBS NEWS.
Create your free account or log in
for more features.