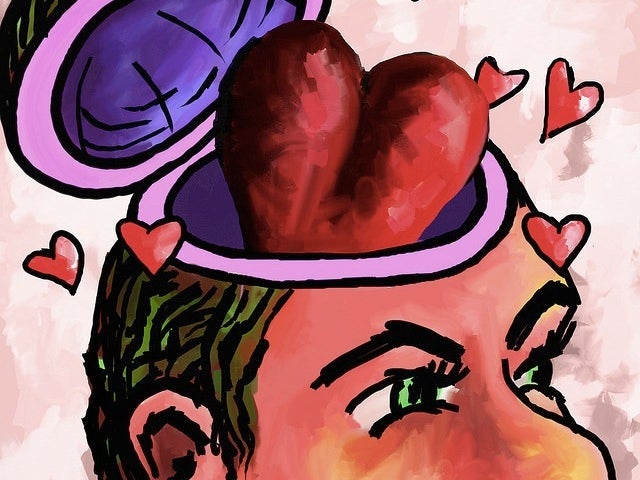 Why emotional intelligence is just a fad
COMMENTARY Who wouldn't want to work for a boss who's empathetic, self-aware, socially adept and highly motivated for all the right reasons? And what board of directors wouldn't want their CEO -- better yet, the entire management team -- to have all those emotional intelligence traits? It's a no-brainer, right? Not exactly.
I've seen loads of management concepts over the decades. Some were research-based while others came from popular books. Some were fads that more or less came and went and others stuck around for a while. But nearly all ended up being far more limited and far less useful than originally advertised.
I don't think anyone would question that the management fad du jour is emotional intelligence. It's showing up in all the search criteria and job reqs for senior executive positions, and executive search firms are scrambling to determine exactly how to measure those somewhat intangible skills. And why not?

9 notable management fads (or trends)
How well do you know yourself?Where does leadership come from?

Just look at what a spectacular flop Leo Apotheker was at HP (HPQ). A bull in a china shop if there ever was one. Apotheker lasted just 11 months before being replaced by former eBay (EBAY) CEO Meg Whitman -- definitely more of a nuanced influencer type. And the raucous and raunchy Carol Bartz was unceremoniously dumped over the phone in favor of "nice guy" Scott Thompson at Yahoo (YHOO).
Yes, traditional command-and-control style leadership is out; soft skills are in. While many applaud this transition as long overdue, I don't agree. Here are four big reasons why I don't think emotional intelligence is an effective leadership criterion or predictor of business success.
One size leader does not fit all organizations
Companies aren't run by one person; they're run by dynamic executive management teams where one executive's weaknesses are complemented by others' strengths. And there are levels of managers below them, as well. It's still a relatively closed system, but it's not as closed as a single search for a single individual.
Moreover, different companies have different goals and leadership needs. As Steve Winings, a partner at Korn/Ferry (KFY), said in The Wall Street Journal: "I ask clients whether they are planning an evolution or a revolution. You need a strong leader to pull off a revolution." That said, "You can't have an entire company of revolutionaries."
It's relatively easy to game the system
Any decent shrink will tell you that sociopaths and narcissists are extraordinary at manipulation and appearing to be whatever they feel they need to be to get what they want. Of course their true colors may come out eventually, but that could be years down the road and certainly not evident during a search process.
And I can tell you with great certainty from personal experience that, quantitatively and qualitatively, it's relatively easy to game the system. I don't care if it's a test, a lengthy interview process, a reference check, or any combination thereof. Not that I'm a sociopath or anything. I'm just saying, it's a well known problem with EI.
Management style is but one facet of building a competitive company
Today more than ever, companies compete in a complex global marketplace. Hands down, the most important role for executives is to come up with the right direction, strategy and value proposition so customers will buy their products and services over competitors' offerings.
Sure, executives need to be able to sell their ideas to stakeholders and execute, but there's certainly more than one management style that'll accomplish that. There's actually a vast, complex and dynamic array of factors that influence operating results for any management team running any company in a specific market.
Just take our earlier examples. Whitman may be much further along than Apotheker in terms of emotional intelligence, but she has absolutely no enterprise, IT, hardware, software, complex supply chain, or turnaround experience. And Bartz didn't fail because she was a jerk; she failed because she didn't have the chops for the brave new world of social media and mobile computing. Meanwhile, Thompson may be a nice guy, but few think he's the game changer that Yahoo needs to turn itself around.
EI is not predictive of business success
Finally, and perhaps as a result of the other three factors, there is no evidence that demonstrates that emotional intelligence is a predictor of leadership success in business.
Anecdotally, if you look at great CEOs like Andy Grove, Bill Gates and Steve Jobs, you won't find much in the way of soft skills. The same is true of Google's (GOOG) Larry Page and Facebook's Mark Zuckerberg. Of course there are plenty of counterexamples, but that's really the point. It's not at all clear that any particular management or leadership type, skill-set, or intelligence -- emotional or otherwise -- makes sense across the board.
When it comes down to hiring or promoting executives, there are loads of factors to take into account, not least of which include experience, product expertise, market knowledge, company culture or DNA, the company's goals, and of course, the composition of the board and the rest of the management team.
All things being equal, of course you'd want an executive to be emotionally connected and all that. Unfortunately, the real world is never that simple. No two executives are identical or even similar. There are tradeoffs. Of course, If you ever do find two executives who are otherwise equal, by all means, go with the one with superior EI. Just keep in mind, he might be manipulating you. No, you really can't win.
Thanks for reading CBS NEWS.
Create your free account or log in
for more features.