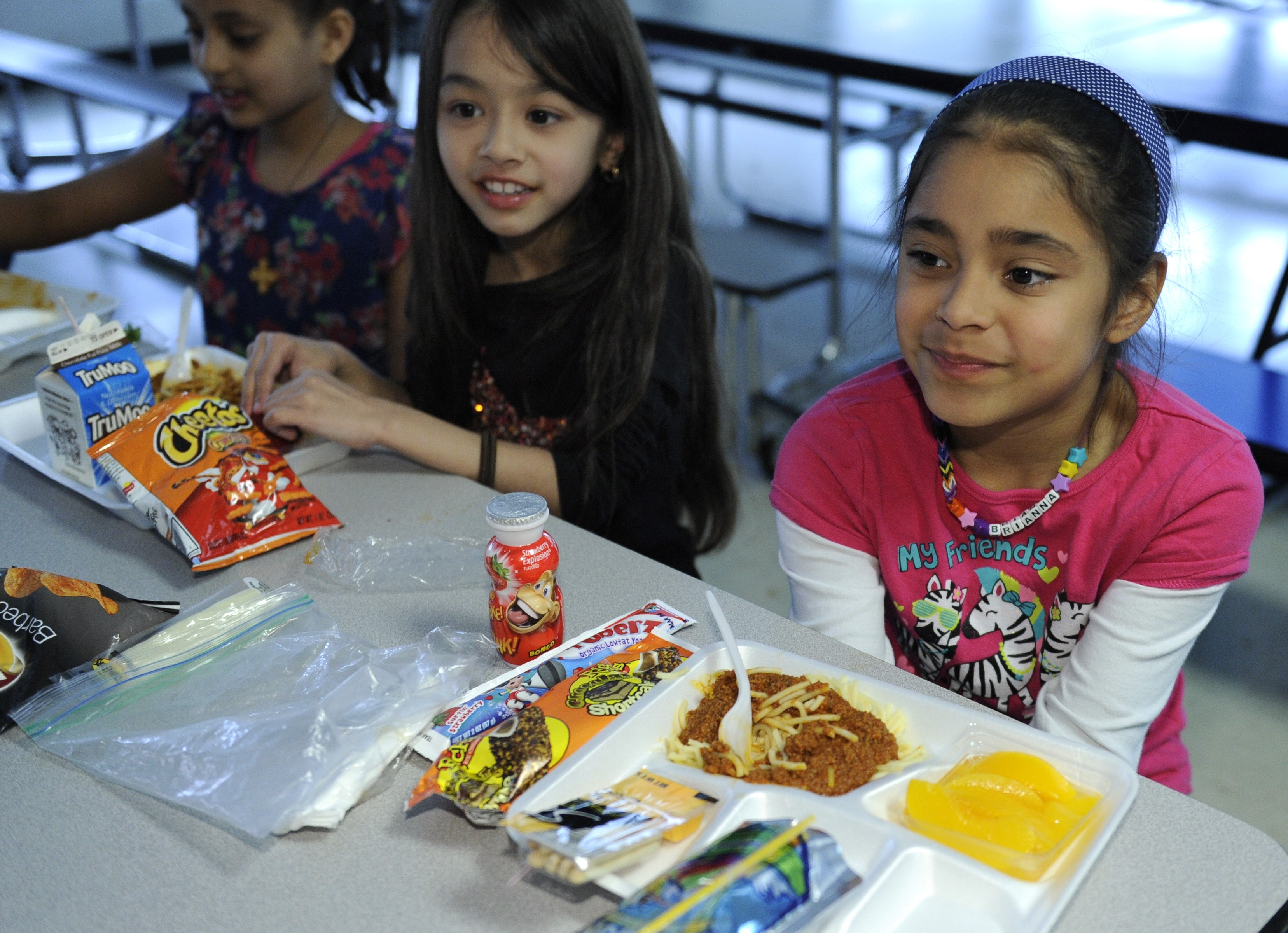 Who makes a healthier lunch: Mom or school cafeteria?
Lunches packed at home are generally not as nutritious as school lunches, a new study shows.
Researchers compared more than 750 school meals with more than 560 packed meals given to pre-K and kindergarten students in three schools, analyzing them for nutritional value over five days.
"We found that packed lunches were of less nutritional quality than school lunches," said lead researcher Alisha Farris, a Ph.D. candidate at Virginia Tech University.
The packed lunches had more fat, and included more desserts and sugary drinks than the school lunches did, the researchers found.
As a whole, the packed lunches overall had more calories, fat, saturated fat, sugar, vitamin C and iron than school lunches. In addition, meals brought from home generally had less protein, sodium, fiber, vitamin A and calcium than school lunches, according to the study.
"There was a spectrum," Farris said. "There were some really healthy packed lunches. But overall, they were pretty unhealthy."
The study is published in the November-December issue of the Journal of Nutrition Education and Behavior.
About 50 million children go to elementary and secondary public schools in the United States every day, according to background information in the study. About 60 percent eat the school lunch; the other 40 percent bring their lunch.
To analyze the nutritional content of the lunches, the researchers used the 2012-2013 National School Lunch Program Standards as a guide.
The school lunches had about 512 calories on average and the packed meals about 608, the researchers found. The protein content of the school meals was about 26 grams, compared to 18 in packed lunches.
The researchers also found that packed lunches were less likely than school lunches to have fruits, vegetables, sugar-free juice and milk.
Packed lunches had more snacks such as chips and crackers, she found.
Farris found that sodium was higher in school lunches than packed, probably due to the entree items found in school lunches. School lunches had about 1,000 milligrams (mg) of sodium; packed lunches about 880 mg.
The school lunch standards will phase in new sodium standards in the 2014-15 guidelines, the researchers noted.
One limitation in the study, Farris said, is that actual consumption wasn't measured, only observations about the contents of the lunches.
The findings are no surprise to Connie Diekman, director of university nutrition at Washington University in St. Louis. "This study provides outcomes that are similar to other studies that show the positive benefits of school lunch," she said.
"While it is surprising to see the higher sodium content in the school lunch, the nutritional pluses of the school lunch -- more fiber, vitamin A and less sugar and saturated fat -- make the [nutritional] value aspect of school lunch better," Diekman said.
Diekman has served on her school district's wellness committee and has visited schools to observe lunch programs. Involving the kids in the planning helps improve children's food choices, she said.
For parents who want to pack lunches for their kids, Farris has these tips. "Include a fruit, a vegetable, protein and dairy," she said. "Pack a sandwich. Put in an apple and carrot sticks." For dairy, she said, choose what your child likes, such as yogurt, milk or cheese, and put in a cold pack to keep it chilled.
Thanks for reading CBS NEWS.
Create your free account or log in
for more features.