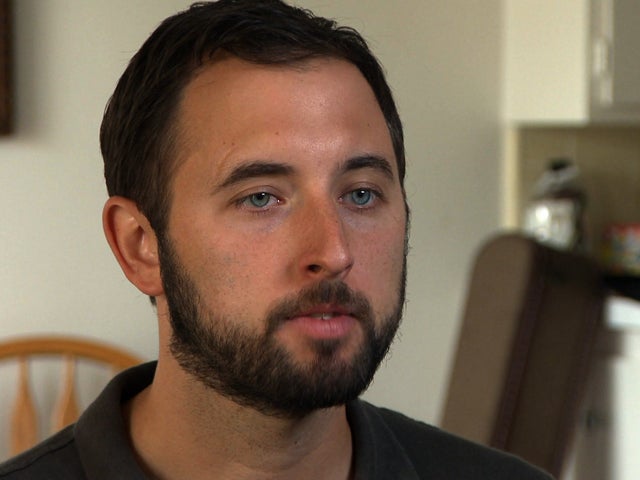 Whitey Bulger's neighbor who helped in fugitive's capture speaks out
(CBS News) SANTA MONICA, Calif. - Federal prosecutors continued presenting their case Thursday against Whitey Bulger, the reputed Boston mob boss accused of 19 murders. Bulger spent 16 years on the run and was arrested two years ago along with his girlfriend, Catherine Greig, in Santa Monica, Calif. As Bulger was hiding in plain sight, one of the people he befriended was neighbor Josh Bond.
Bond moved to L.A. to break into the movie business. He ended up co-starring in the climax of notorious fugitive James "Whitey" Bulger's life on the run.
"First time I can remember meeting him," said Bond, "he actually came to my door and knocked on my door one day and introduced himself and gave me a cowboy hat, said he thought he didn't need it anymore and thought I could use it."
That was 2007 and Bond was the new resident manager at the Princess Eugenia apartments in Santa Monica. The reclusive retirees who lived next door in apartment 303 went by Carol and Charlie Gasko.
"Josh Bond was the one guy that Whitey had a continuous kind of contact with starting in '07," said Dick Lehr, who co-wrote a biography on Bulger. He told CBS News that when Bond moved in, Bulger had a problem.
"He needed to know who was the guy in 2007 who moved in next door," said Lehr. "So what better way to check that out but to knock on the door?"
And he kept knocking - usually about once or twice a week.
"He was very nice to me," recalled Bond. "They were both very kind and generous, supportive - almost protective."
Asked if Bulger said anything that made him suspicious, Bond said no.
Jurors shown machine guns allegedly owned by reputed mobster's gang
Trial of reputed Boston mobster Whitey Bulger begins
Testimony of retired state police lieutenant continues in Boston racketeering trial
Acting on a tip from an FBI hotline, an agent showed up in June 2011 with a picture of Bulger and Greig. "I was pretty shocked," Bond said.
He helped the FBI come up with a plan. He called the couple to say their basement storage locker had been broken in to. When Bulger went down to check, 40 agents were waiting.
"I called my family," Bond recalled, "and I was like, 'I just helped the FBI arrest the most wanted man in America.' They're like, 'Huh?'"
After the arrest, Bond said he got a few letters from Bulger and acknowledged that he wrote him back, but Bond said, "I don't wanna talk about that. He asked me not to talk about it. So I'm not going to."
Did Bulger say anything about the arrest or to make Bond feel better about his involvement? "He said, 'Don't worry about it,'" said Bond. "'At that point, they were going to get me with or without your help.'"
Bond said he may release the letters one day when the man he used to call Charlie Gasko - but now calls Jim Bulger - passes away.
Thanks for reading CBS NEWS.
Create your free account or log in
for more features.