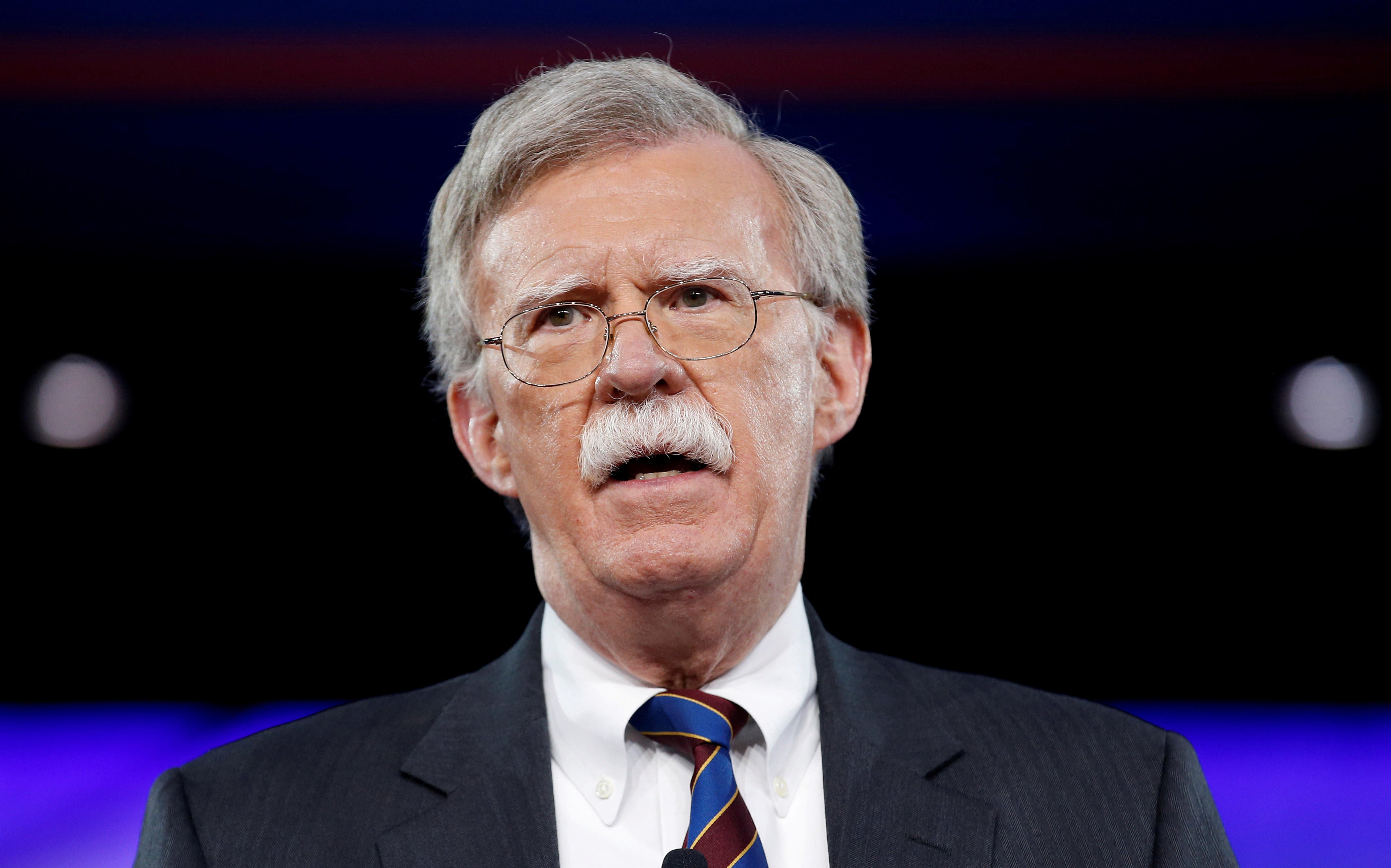 White House appears to walk back Bolton's "Libya model" comments
Following a threat Wednesday by North Korea to pull out from President Trump's planned summit with North Korean leader Kim Jong Un next month, White House Press Secretary Sarah Huckabee Sanders appeared to walk back comments, by top Trump security adviser John Bolton, that Libya could be a model for talks with North Korea.
"I haven't seen that as part of any discussions, so I'm not aware that that's a model that we're using," Sanders told Major Garrett, CBS News Chief White House Correspondent. "I haven't seen that as a specific thing. I know that that comment was made, but I don't think we're going off of, there's not a cookie-cutter model on how this works."
Asked in April what would be required of Kim for any concessions, Bolton said on "Face the Nation" that "I think we're looking at the Libya model of 2003, 2004."
North Korea's first vice foreign minister said Wednesday that the regime could "not hide our feeling of repugnance" towards the White House national security adviser and that the "world knows too well that our country is neither Libya nor Iraq."
The agreement "doesn't have to be the same as Libya," Bolton had said, "but it's got to be something concrete and tangible."
In 2003, Libya negotiated sanctions relief from the United States in exchange for renouncing its nascent nuclear program. The agreement was initially hailed as a success for denuclearization, with Libya welcoming international inspectors to verify the dismantlement.
Eight years later, Libyan leader Muammar Gaddafi was overthrown in a gruesome killing by Western-backed rebels.
Observers have pointed to Libya as evidence why Kim Jong Un would be unlikely to truly denuclearize, and the regime has cited it repeatedly in the past to justify its own nuclear program.
State Department officials have been careful not to publicly mention the Libya model when discussing North Korea, CBS News' Kylie Atwood reports, a known irritant for the regime.
"Kim looks at the world and he sees that Gaddafi gave up his nuclear program, he's dead, his regime is gone. Saddam never had nuclear weapons, he's dead, his regime is gone," former defense secretary Robert Gates said in an interview with "Face the Nation" moderator Margaret Brennan.
"Ukraine in 1994 gave up two thousand nuclear weapons in exchange for a guarantee by Russia, the United States, and the United Kingdom of its territorial integrity and it's lost half its country. Kim looks at this and says, 'Why would I give up my nuclear weapons,'" Gates said.
However, Sanders insists the White House remains optimistic for talks.
"This is the President Trump model. He's going to run this the way he sees fit," said Sanders, adding "as we all know you're aware, he's the best negotiator and we're very confident in that front."
Thanks for reading CBS NEWS.
Create your free account or log in
for more features.