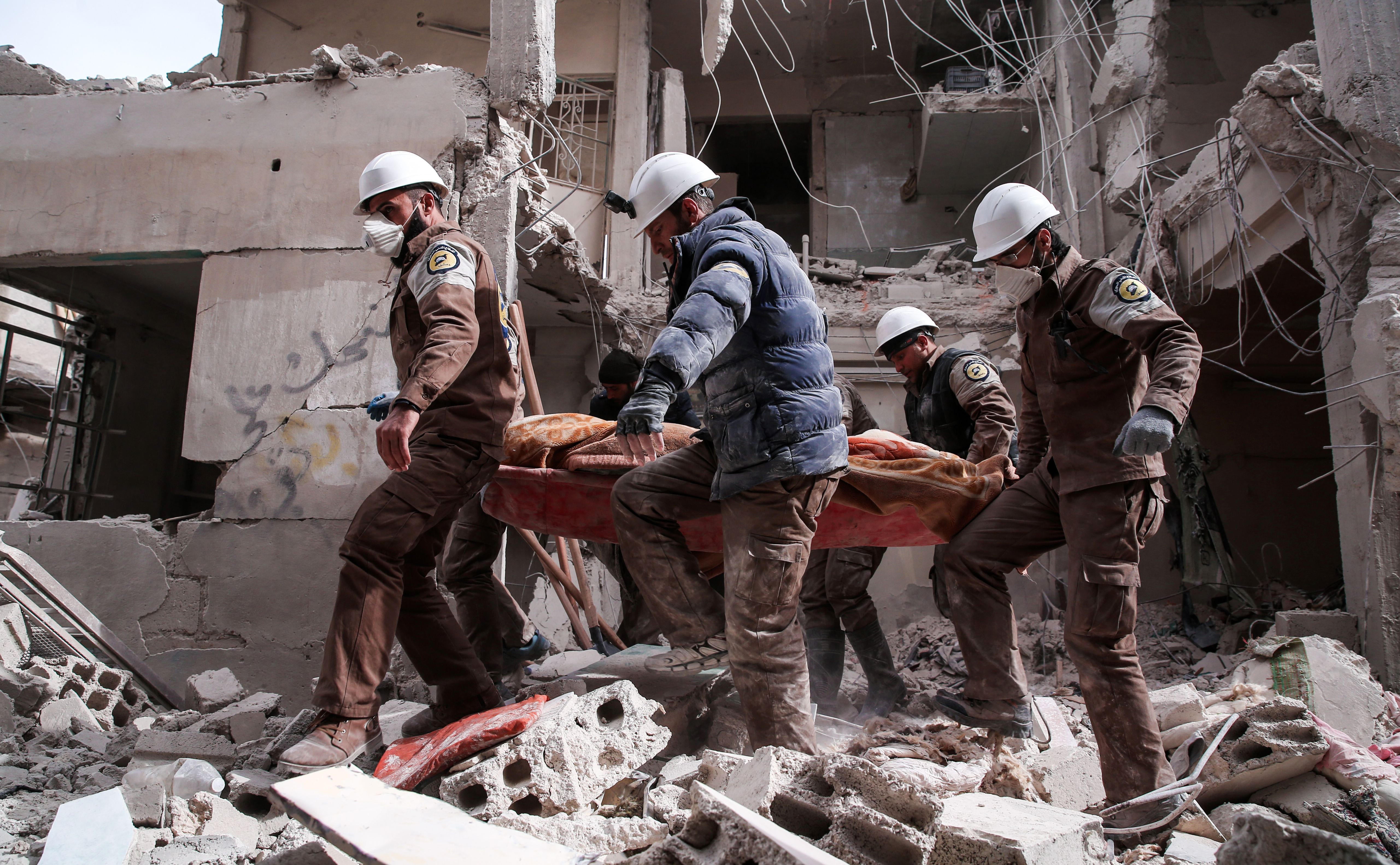 White Helmets' evacuation from Syria could happen very quickly
The evacuation of White Helmets -- an all-volunteer rescue organization -- from southwestern Syria could happen very quickly, CBS News national security correspondent David Martin reports, citing a U.S. official. Members of the group would be transported to Israel under a plan drawn up by U.S., U.K. and Canada. The evacuation plan does not involve the U.S. military, however.
CBS News broke the news of the planned rescue of the White Helmets last week, on July 14.
This news comes as Syrian leader Bashar al-Assad's regime continues violent assaults on the southern region of Syria, an area formerly protected by the Trump administration. The White Helmets face the danger of assassination by the regime. After years of rescue operations in rebel-held territory during a seven-year war that has cost hundreds of thousands of lives, the White Helmets now need rescuing themselves. Formally known as the Syrian Civil Defense group, the White Helmets expect to be marked as resistance targets and slaughtered by Assad's forces, which are backed by Iranian and Russian firepower.
The question of how to extract the emergency workers was raised with President Trump in multiple conversations with allied countries on the sidelines of the NATO summit. The Netherlands, U.K., France, Canada and Germany scrambled to find a way to save the lives of an estimated 1,000 volunteers and their family members. Around 300 of them are considered to be in imminent danger.
The emergency talks were triggered in recent weeks as aid groups working with the White Helmets struck an increasingly alarmist tone as they watched Assad's forces close in on territory that Russian President Vladimir Putin and Mr. Trump had once agreed would be part of a U.S.-protected safe zone. Despite that 2017 agreement to carve out safe zones, the Trump administration decided not to take action to stop the current military assault.This recent effort to get the White Helmets out of the country is in keeping with the administration's plans for complete withdrawal.
Thanks for reading CBS NEWS.
Create your free account or log in
for more features.