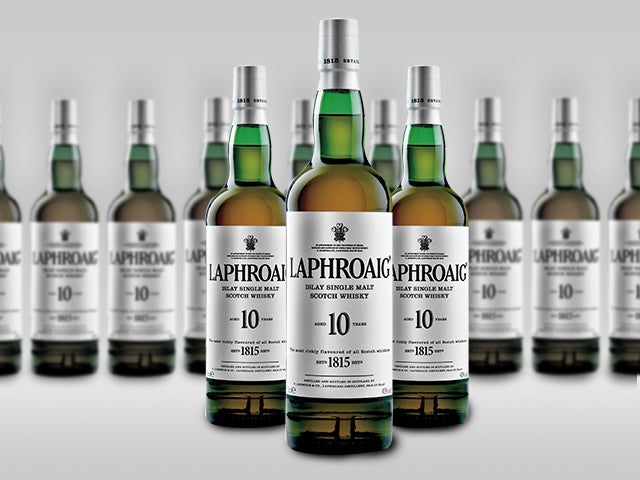 Whiskey that tastes like "a burning hospital"
One Scotch whiskey distillery is advertising its product by telling everyone how awful it tastes.
In a campaign that seems to break all the rules of advertising, Laphroaig is slapping terrible descriptions on its single-malt scotch. It tastes like dead fish, iodine, a campfire and dirt. It smells like medicine.
"A symphony of smoke," reads one of Laphroaig's ads. "Tastes like a burning hospital. Earth never tasted so good." Those aren't just idle words, either -- the ads are based on actual quotes from Laphroaig drinkers.
Laphroaig (pronounced "La-froyg") is turning the traditional ad campaign on its head to target a special group of scotch fans: The ones who enjoy the earthy smokiness of a classic peated whiskey, or "whisky" as it is spelled in Scotland, from the island of Islay. The flavor develops in the whiskey-making process as damp barley is dried over the biting smoke of a peat fire.
The tastes and aroma are nearly indescribable, but scotch drinkers try anyway. Slate likens it to clove, banana, butterscotch, burning tires, Sharpies, Band-Aids and synthetic insulin. And instead of shying away from the negatives, Laphroaig is embracing them.
"Laphroaig has long been a brand that elicited diverse and strong opinions from those who taste it," said John Campbell, the master distiller for the company.
The brand has even launched a website that asks people to submit their own opinions of the drink. The "opinion wall" appears to be a hit, with a large volume of mostly favorable views. "It's like meeting an old friend," wrote one customer. "Like licking a newly tarred West Coast pier," wrote another.
The unusual ad push also appears to be lifting Laphroaig's sales. The distiller has seen a 17 percent sales spike for the first half of the year, MarketWatch reports. That's much stronger growth than the 9.6 percent sales increase seen for the scotch category overall in 2013.
Thanks for reading CBS NEWS.
Create your free account or log in
for more features.