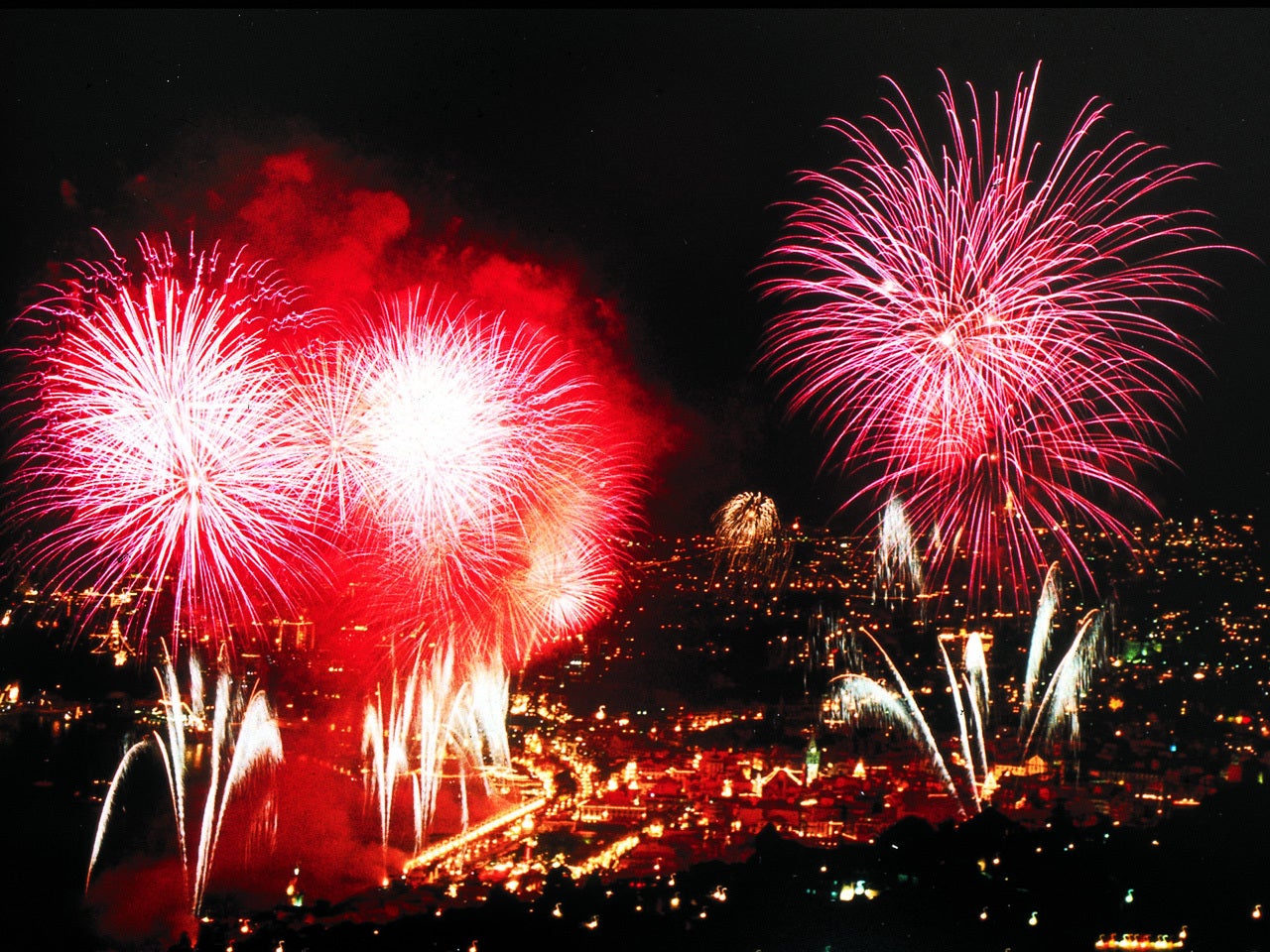 Where to find the best of everything, worldwide
(CBS News) If you're looking for the best places in the world for everything, from pizza to perfume, look no further.
CBS News travel editor Peter Greenberg has traveled the world for nearly 30 years, finding what he calls the best in often surprising places. His new book "The Best Places for Everything," highlights his finds.
Greenberg shared some of those discoveries, listed below, Wednesday on "CBS This Morning":
Truffles
Many people would say the best truffles come from France. My response would be -- yes, many people would say that, but the surprise here is that the best black truffles come from Western Australia. The climate and soil are similar to truffle-producing regions of France and Italy, and what chefs love is that they can still get truffles in summer, when European truffles are no longer in season. The Wine and Truffle Company is the largest producer of fresh Superior Perigord Truffles in the Southern Hemisphere. And what's even cooler is that you too can go foraging for them with truffle-hunting dogs.
Pizza
Historically, the best pizza has to be Italy, or some would even say thin sliced pizza in New York. Well, yes, I lived for great thin crust pizza on the streets of New York until I went up the mountain in St. Moritz. What mountains! What lakes! What pizza! Head up the mountain (Corviglia) on the ski lift to the top. When you get to 8,000 feet, that's where you'll find Mathis Food Affairs. It looks like any other mountaintop ski restaurant, but owner Reto Mathis, who is a legend in the region, disabuses you of that notion the minute you sit down. It's OK to look at the menu, which boasts contemporary alpine cuisine, but only order the pizza. Important note: It's not called pizza; it's actually a tarte flambee, or a flammkueche, an old Alsatian specialty.
Whitewater rafting
Every whitewater rafting enthusiast can talk for hours about the Colorado River or "the Nanty" in North Carolina. Internationally, you'll hear about Costa Rica and New Zealand. But, if you want wild, remote and rugged, you want to go to Tasmania. The Franklin River in southwestern Tasmania is a World Heritage Site, known for its dense temperate rain forest, deep gorges, and abundant wildlife. It's not for amateurs, but there are guided trips that can take your through the rapids and, if you're feeling up for it, do a little mountain climbing.
Mountain Biking
This area of red rock canyons in Utah is my mountain biking mecca. I actually discovered it by accident when I was a television executive at Paramount and we were producing the first episode of "MacGyver" there. The large canyons, arches, and rock formations make for incredible views. Moab's trails consist of enormous slabs of visually striking red slickrock made of sandstone, which provide enough traction to climb and descend very steep grades. The Moab Brand Trails is a network of riding trails that accommodates novice to advanced bikers. Starting the course is the smooth, eight-mile dirt trail of Bar M, a perfect, family-friendly warm-up, especially for those new to Moab.
Fall Foliage
People always assume that the best fall foliage is in New England or Eastern Canada. It's definitely beautiful there. But there are some incredible colors happening in the most unexpected places, such as Arizona, Oklahoma and Colorado. Colorado's aspen and cottonwood trees that turn a brilliant gold in the fall and one of the most exceptional drives is on Kebler Pass between Crested Butte and Highway 133.
Perfume
Of course shopping for perfume in Paris is a must, but when you think about it, what's perfume made from? Flowers? Where can you get the most fragrant, floral scents? On islands. At the Bermuda Perfumery at Stewart Hall, not only can you shop for your signature perfume, but you can also actually see how master perfumer Isabelle Ramsay-Brackstone creates her one-of-a-kind scents the old-fashioned way, using Bermuda flowers and citrus trees for inspiration.
Swimming with Sharks
You have to be a little nuts to go shark cage diving, but you have to be insane to live aboard a boat for several days so you can scuba dive with them! You can do it at the remote Cocos Island, a World Heritage Site about 350 miles off the coast of Costa Rica, home to enormous schools of hammerheads, tiger sharks, whale sharks, and Galapagos sharks. The catch? We're talking a 36-hour boat ride, which is offered by local companies, such as Undersea Hunters.
Fireworks
Where's the best place to ring in the new year with fireworks? New York? Rio? Sydney? What if I told you it's Funchal on the island of Madeira, just off the coast of Portugal? In fact, the firework display in Madeira which is still considered the largest in the world according to Guinness World Records. It set the record in 2006 with 66,326 fireworks.
Wine Harvesting
There are so many places in the world to experience great wine, but what makes it memorable isn't just sipping and spitting in a tasting room with the rest of the crowds. You can do that anywhere. What you want to do is actually get your hands - and in some cases, your feet - dirty. Sonoma County, which may seem like an obvious choice, has a very cool, hands-on Grape Camp during crush season. You learn everything from picking grapes to blending wines to wine pairings. And if you prefer the more contrarian approach, which I do, Sonoma also invites people to its pruning season in fall, where you actually get to work in the vineyards along with the locals.
France seems like another obvious choice, but again, it's about the hands-on experience that creates the best memories. Champagne Drappier is a small, family-run champagne house in Urville, France, without the bus tours and the crowds. During harvest season, you not only visit the winery, but you can also participate in the harvest. Start with a small casse croute (pickers' breakfast). Put on some knee pads, grab a basket and some special shears, and you're in for a great time. After about two hours in the field, you'll have a family-style lunch with the crew, followed by a tour of the cellars and a champagne tasting. End the day with your own bottle of Drappier to bring home.
Thanks for reading CBS NEWS.
Create your free account or log in
for more features.