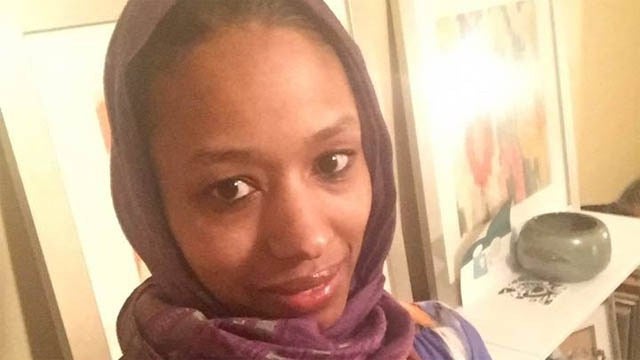 Wheaton moves to fire prof over talk on Islam, Christianity
CHICAGO - A professor who wore an Islamic-style headscarf to her Christian college in suburban Chicago says she continues to support the Muslim community after officials at her school said they plan to fire her for quoting Pope Francis saying Christians and Muslims worship the same God.
Wheaton College initiated the termination-for-cause proceeding against Larycia Hawkins on Tuesday, saying she refused to participate in "clarifying conversations" about theological issues.
In a statement, the college said: "Contrary to some media reports, social media activity and subsequent public perception, Dr. Hawkins' paid administrative leave resulted from theological statements that seem inconsistent with Wheaton College's doctrinal convictions, which she voluntarily agreed to support and uphold when she entered into an employment agreement with the College, and is in no way related to her race or gender."
A spokeswoman for Hawkins says the professor plans a Wednesday morning news conference in downtown Chicago. Hawkins is a Christian and an associate professor of political science.
The private evangelical school west of Chicago placed Hawkins on paid administrative leave in December. Hawkins also had started wearing a hijab, the headscarf worn by some Muslim women, but the school has said that is not why she was placed on leave.
In a statement, Muslim advocacy group CAIR-Chicago slammed the move.
Executive director Ahmed Rehab said, "This is a big deal. A new low in sanctioned intolerance and rigid religious exclusivism that better characterizes countries we criticize, than the one we are seeking to build up as a standout model for the rest to follow."
Thanks for reading CBS NEWS.
Create your free account or log in
for more features.