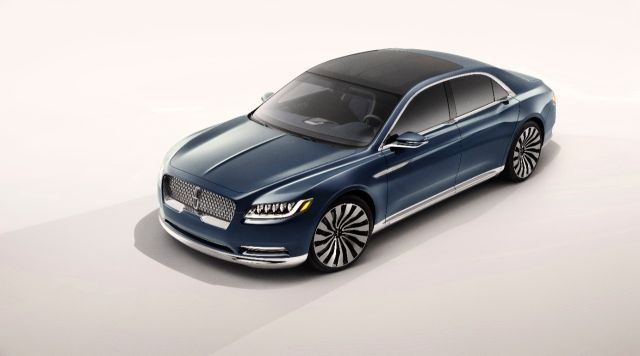 What's on the road ahead for cars in 2016
With auto sales heading for record 2015 sales, what's the outlook for 2016? What new models, new technology and safety equipment will be available? MoneyWatch surveyed industry analysts for their forecasts. Here's what they see coming:
Auto sales
Falling gas prices and cheap loan and lease deals have powered auto sales this year to an expected record of 17.5 million cars, trucks, SUVs and minivans. "Our analysts expect next year will be another stellar year for the auto industry," said Jack Nerad, executive editorial director and market analyst for Kelley Blue Book. He points to pent-up demand with the U.S. auto fleet averaging over 11 years old.
However, with the Federal Reserve just having raised rates for the first time in nine years, higher interest rates could keep 2016 from hitting another record. J.D. Power estimates that a 0.5 increase in auto loan rates would trim sales by 150,000, or about 0.9 percent.
New models
In an attempt to boost its luxury image, Lincoln will begin producing the 2016 Continental (pictured above) later this year. The concept Continental was a big hit at New York Auto Show.
At the Detroit Auto Show next month, Fiat Chrysler is expected to introduce an all-new minivan to replace the Chrysler Town & Country, noted Stephanie Brinley, senior analyst at IHS Automotive. She added that Honda, another major minivan competitor, likely will unveil an all-new version of its Odyssey later in the year.
In addition, Buick has totally redesigned its large car, the LaCrosse, as a 2017 model. And for those who love luxury performance cars, Porsche will be bringing out a new 911 Turbo.
New technology
Systems to link your smartphone to your car's infotainment system will finally be available, noted Jeremy Carlson, senior automotive technology analyst for IHS. Apple CarPlay and Android Auto let you control smartphone functions such as texting, navigation and music with the touch screens, steering-wheel buttons and voice commands in your car.
Both Apple CarPlay and Android Auto will be available on nearly 40 vehicles, including many Buick, Cadillac, Chevrolet and GMC models. Volkswagen also will offer it on most 2016 models. Others include the Honda Accord, Hyundai Sonata and Volvo XC90.
Safety equipment
Systems to avoid accidents rather than just protect you in a crash will spread further in 2016. The National Highway Traffic Safety Administration has announced that it's revising its 5-Star rating system to include automatic braking and other accident-avoidance features. Nearly 30 percent of 2015 models had automatic braking or other pre-collision warnings, noted Ronald Montoya, senior consumer advice editor for Edmunds.com. He expects to see that expanding in 2016.
Self-driving cars
Don't expect to see a totally self-driving car for sale until perhaps 2020. But many American drivers are ready now. A poll by Edmunds showed that 60 percent of respondents said they would consider a self-driving car once it's commercially available. Meanwhile, Google, Apple and major automakers will continue their testing of prototype autonomous vehicles. (Ford and Google reportedly are forming a partnership to move ahead development of the self-driving car.) And many of the already-available collision-avoidance features like automatic braking are steps on the way to the self-driving car.
Volkswagen's emissions scandal
Volkswagen is still trying to cope with revelations that its diesel models contained software that cheated on emissions tests and resulted in much higher air pollution when the cars were driven on the road. VW has hired Kenneth Feinberg to oversee a compensation program for the roughly 500,000 U.S. owners of these diesels. Feinberg has had a similar role in determining compensation for victims of the 9/11 World Trade Center attack, the BP oil spill in the Gulf of Mexico and most recently the GM ignition switch scandal. "This is a major step in resolving Volkswagen's diesel challenges," said senior analyst Karl Brauer of Kelley Blue Book.
However, VW still has to get approval for a software update and any other retrofits that will allow these diesels to meet air pollution standards.
Wild cards
Of course, unexpected developments like a much weaker economy or sharply higher gas prices could change the sales outlook in 2016. But more stringent federal safety, emissions and gas mileage regulations -- along with drivers' desire to use their smartphones in their cars -- will keep other trends moving ahead.
Thanks for reading CBS NEWS.
Create your free account or log in
for more features.