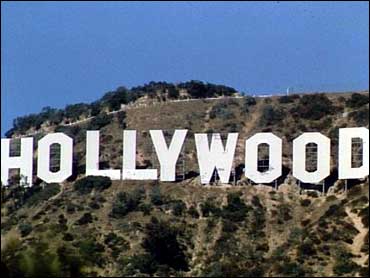 What Your Favorite Movies Say About You
The movies you find most appealing can do more than entertain you -- they can reveal plenty about who you really are, according to the authors of a book that makes their case.
In "Cinescopes: What Your Favorite Movies Reveal About You," Ezra Werb and Risa Williams assert that your ten favorite movies show a lot about your personality, and more.
They put the Early Show gang to the test Tuesday -- explaining what each on-air personality's list reveals. To see what happened,
Werb explains that he and Williams believe there's a psychological link between our personalities and the movies appeal to us. It's a very personal thing, and we connect with the heroes and themes in the movies we're drawn too.
He and Williams focus on the individual character in a film that the movie-goer connects with. If it's two characters, sometimes it's the dynamic between the two that you're drawn to.
Williams says the lists tell about the type of heroes people like and the themes that resonate with them. If you're drawn to romantic comedies, you could be a romantic. If you like action movies, you could be an adventurer at heart.
Williams holds Masters degrees in psychology and dramatic writing, and specializes in cognitive behavioral therapy. Werb has a Bachelor's degree in film studies and literature, writes screenplays, and works as behaviorist for an autistic child.
They began with the Top Ten lists of 1,000 people and, using psychology, cinematic analysis and astrology, came up with 16 movies-based personality profiles. They claim people are shocked by how accurate those profiles are.
The 16 personality types:
Dedicated Idealist: Nobody understands the power of dreams better. (Famous example: George Bailey in "It's a Wonderful Life")
Loyal Warrior: Noble heroes who derive power from an unyielding dedication to others with a common cause. (Famous example: Princess Leia in "Star Wars")
Passionate Maverick: Like fish swimming against a current, these rebels choose not to listen to those around them. (Famous example: William Wallace in "Braveheart")
Youthful Sage: These insightful philosophers have an irrepressible urge to erupt into spontaneous action. (Famous example: Ferris Bueller in "Ferris Bueller's Day Off")
Charismatic Performer: All the world's a stage, and the men and women are merely players. Artistic, talented, and witty. (Famous example: Fannie Brice in "Funny Girl")
Chosen Adventurer: Suffer from boredom, and their talents are undetected by others. They can be suddenly dragged into epic adventures. (Famous example: Indiana Jones in "Raiders of the Lost Ark")
Courageous Detective: These brave heroes scour dark places for answers, engaging in cat-and-mouse games with their adversaries, uncovering the truth under the surface. (Famous example: Clarice Starling in "Silence of the Lambs")
Destined Hunter: Have the ability to look evil right in the eye and tell it where to go. They are drawn to things physical and primitive, whether spending time outdoors or screaming at the top of their lungs. When it really counts, Hunters choose fight over flight. (Famous example: Rambo in "First Blood")
Determined Survivor: Weather harrowing circumstances and experience the worst of mankind. Survivors tend to be quiet and calm on the outside, but deep down they're focused, intense, and serious. (Famous example: Scarlett O'Hara in "Gone with the Wind")
Enlightened Healer: Provide inspiration in an otherwise dismal world. They ability to care for others and their nonjudgmental attitude makes them perfect companions to a variety of counterparts. They are wise and altruistic heroes. (Famous example: Sean Maguire in "Good Will Hunting")
Existential Savior: Have beautiful minds and like to use them. They think about the world's most pressing issues ("How do I stop global warming?") and insignificant details ("Can everyone hear that buzzing or is it just me?"). (Famous example: Neo in "The Matrix")
Invincible Optimist: Are on a mission to prove that a positive attitude and a winning sense of humor will save the day. Their unbound enthusiasm and gusto for life allow them to face hazardous situations unrestrained by fear. (Famous examples: Elle Woods in "Legally Blonde")
Magical Creator: Believe that having fun is the most important thing in life. Once these heroes realize they can turn the world into a magical place, they're never the same. (Famous example: Holly Golightly in "Breakfast at Tiffany's")
Rebellious Lover: The course of love never did run smooth, but it might just be the only thing in the world worth fighting for. Rebellious lovers feel constrained in a world where they don't quite belong, and their choice in lovers reflects this. (Famous example: Rose Bukater in "Titanic")
Respected Champion: Nobody understands the struggle of the underdog better. They have big dreams, big hearts, and big ambitions that drive them. (Famous example: Eric "Otter" Stratton in "Animal House")
Vivacious Romantic: Have big, warm hearts, and their dreams of true love are enduring. They're close to their families and loyal to their friends. (Famous example: Annie Reed in "Sleepless in Seattle")
To get your Cinescope done for free, click here.
To read an excerpt of "Cinescopes: What Your Favorite Movies Reveal About You," click here.
Thanks for reading CBS NEWS.
Create your free account or log in
for more features.