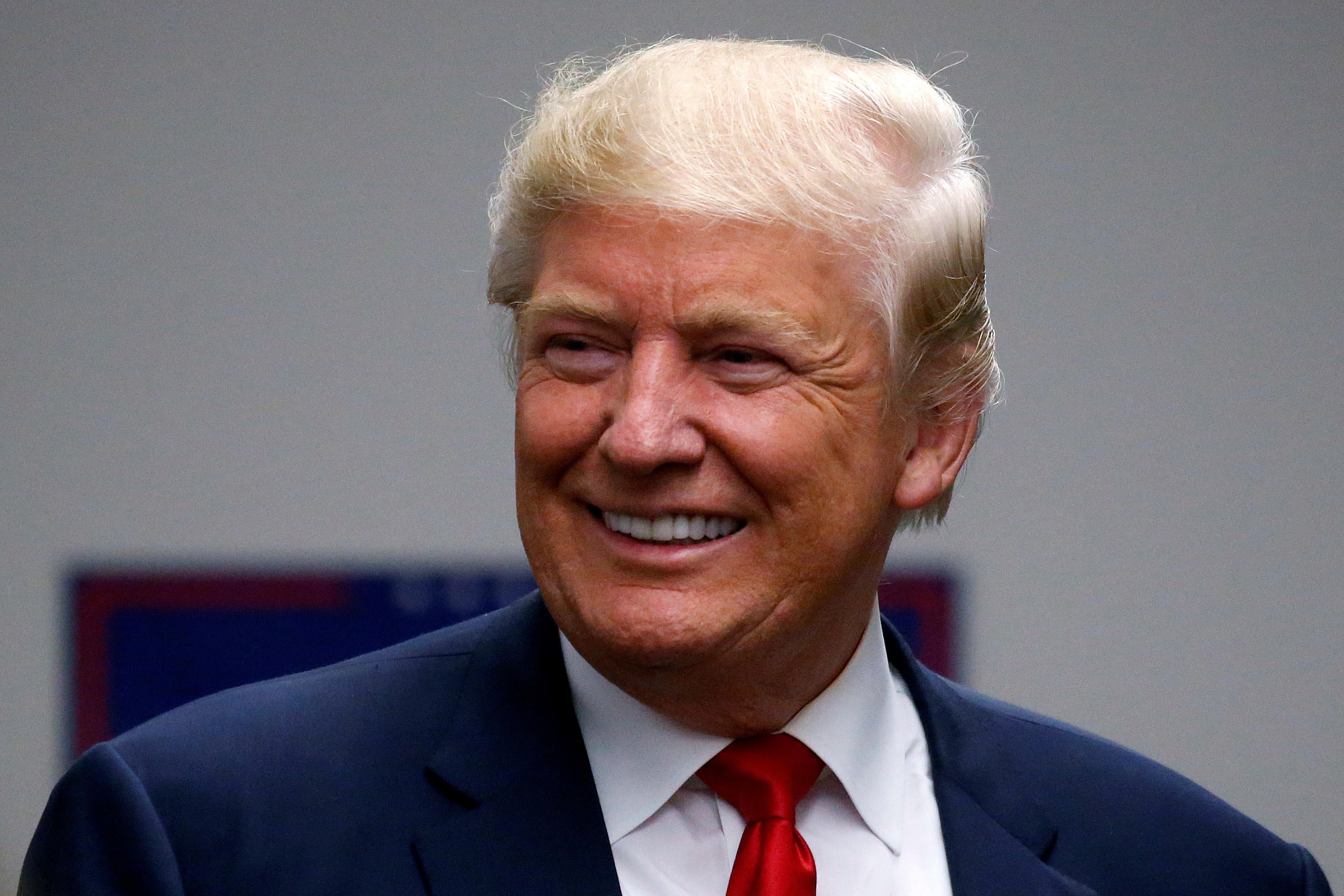 What women who worked for Donald Trump have to say about him
"I have huge respect for the Trump family," said Jaclyn Groenen, a mom who used to work for Republican presidential nominee Donald Trump and lives in the Philadelphia suburbs, "but I hate to tell you that because I don't think he should be president," she said.
From 2006 to 2008, Groenen ran a merchandise store in Trump Tower. She said she dealt with Trump and his children, and she found them to be both respectful and hard workers, regularly starting their day with 7:30 a.m. meetings. Although she said she's going to support Hillary Clinton for the presidency, she says working for Trump, in part, got her to her most recent job as a buyer for a major department store.
Groenen is one of 84 women CBS News tracked down around the country who worked for the Trump Organization at some point in the last 35 years, ranging from interns to executives.
Most women we reached out to didn't want to talk. Forty-three did not respond, and another 19 said they would not comment on their experiences -- positive or negative -- on or off the record. Four said the experience was too short to form an opinion.
But 19 women did speak to CBS News about their experiences, and they paint a mixed picture of what it was like to be a female employee in the Trump Organization. Most of the women spoke positively about their time there, and almost all said that having the name Trump on their resume had been a boost to their careers. At the same time, several described a culture where women were judged and promoted, at least in part, based on their looks. The Trump campaign did not respond to a request for comment.
However, the Republican nominee has said more than once during the campaign, "Nobody has more respect for women than I do."
In a 2008 interview with CBS News about women in the workplace, Trump praised the women he's hired over the years.
"Women are doing very, very well in my company and in virtually all companies. They're tough, they're smart, they're competitive – they really are a force," he said. "And they talk about the glass ceiling -- I believe they've broken that glass ceiling many, many times over."
Throughout the 1990's Joanne Blank was one of the first woman-owned certified businesses in the state of New York. Blank says that Trump contracted with her company to manage vendors and contracts on Trump's construction and renovation projects.
"He wasn't the only hotshot I worked for, but he was a damn good one," Blank told CBS News.
She said she interacted with him regularly and recalled a night when she needed to be at a function for one of her children and asked Trump for permission to arrive the following morning for a key meeting, instead of traveling the night before. She said she appreciated that he had no problem with that. Blank says the Billy Bush tape wasn't appropriate but said, "I heard him yell and scream, but I never heard him call anyone a bimbo. I never heard him demean anyone," she said.
Alexis Poe Feder, 41, says she was hired at Trump Plaza in Atlantic City right out of college in 1997 and "felt very empowered when I worked there."
Feder says the story she always tells about working there is the day she got a call that Trump was coming to the property and that she needed to come immediately to the front desk because, "Trump likes to have blondes at the front desk, attractive people." She says now as someone in the hospitality industry she understands that because, "You don't want ugly people."
A human resources manager who worked in Trump's Atlantic City casinos shared this view.
"Everyone wants beautiful people," Christine Schrader said. She worked for Trump from 1992 through 2000 and says this practice is no different than any other hospitality company for which she has worked.
Jodi Wladyka briefly worked in 2008 for a Trump project in Long Island to build a new catering hall on Jones Beach. The town objected to the project and it later went under. Wladyka said in her multiple construction jobs throughout her career she has encountered male-dominated atmospheres. Was this environment any different? "I've worked for worse," she said, "Oh God, yeah, it wasn't bad at all."
Like most of the women we spoke to, Samantha Elias, a young entrepreneur in New York, praised Trump's children. Elias interned at Trump Tower in 2010 and said she worked primarily for Trump's daughter, Ivanka. She said Trump's oldest daughter was "extremely kind, gracious and poised." She said when she started her first pop-up store on 34th St. she invited Ivanka to the opening and was shocked and appreciative when she showed up.
Joanne Silver-Sparta worked for Trump as a concierge for one of his Manhattan properties from 2000 to 2003, even appearing in this video.
At 50 years old, she knew she was not the typical Trump hire. She said while she had little interaction with him she said the feeling in the building before he walked in would be akin to the moments "before an earthquake". She said, "He was scarily hands on," and she observed, "People in his inner circle were high quality and in their 50s or 60s, but the women on the golf course were the blond bombshells." Sparta says she got high marks for her work at the Trump building, but was disappointed when the building was sold, and she was not offered a position at another property.
Not all of the women CBS spoke with had praise for Trump. In one case, a former employee, who declined to be identified by name, reported being alone in an elevator in Trump Tower with Trump and another senior executive vice president. "Oh my God," she recalls Trump saying as he looked at her, "Isn't she beautiful and stunning?"
Later, she said a male colleague would repeatedly sit on her small desk and sign emails with affectionate words. She said she raised this with her boss, but instead of the confidentiality she expected, she found that the man she had accused was told of her complaint. As a result, she said she was heckled by him and told, "Boys will be boys." She left soon after.
Some women, like Rebecca Farley, had mixed experiences with Trump. She says working for Trump helped her career. Farley was employed by Trump from 2008 through 2012 as a property manager. Her interactions were not with him, but usually with his son Donald Trump Jr. She felt there was a glass ceiling for women, and observed that when jobs came up they usually went to men. The joke around the office, Farley said, was that women got hired "if they had the look" -- meaning they were "attractive." Still, when Farley moved on to her next job, she said she doubled her salary.
Most women who had negative things to say did not want us to use their names because they told us they were afraid they would be attacked by the Trump campaign.
One professional woman from New Jersey who worked there from 2012 through 2014 did not want to be named out of fear of retribution, told CBS News, "I felt attractive women got ahead at the Trump Organization, but lesser [SIC] conventionally attractive women did not, regardless of their talents."
Another woman who worked for Trump as an assistant in the late 1990's said overall her experience was positive. But while she said his comments during the campaign about Mexicans and Muslims has surprised her, the 2005 "Access Hollywood" video with its lewd conversation between Trump and Billy Bush did not.
She also said Trump would regularly call in female employees to his office and ask them for their opinion about the three women he was dating at the time, one of whom was Melania, asking, "Which one do you think is the most attractive?"
Thanks for reading CBS NEWS.
Create your free account or log in
for more features.