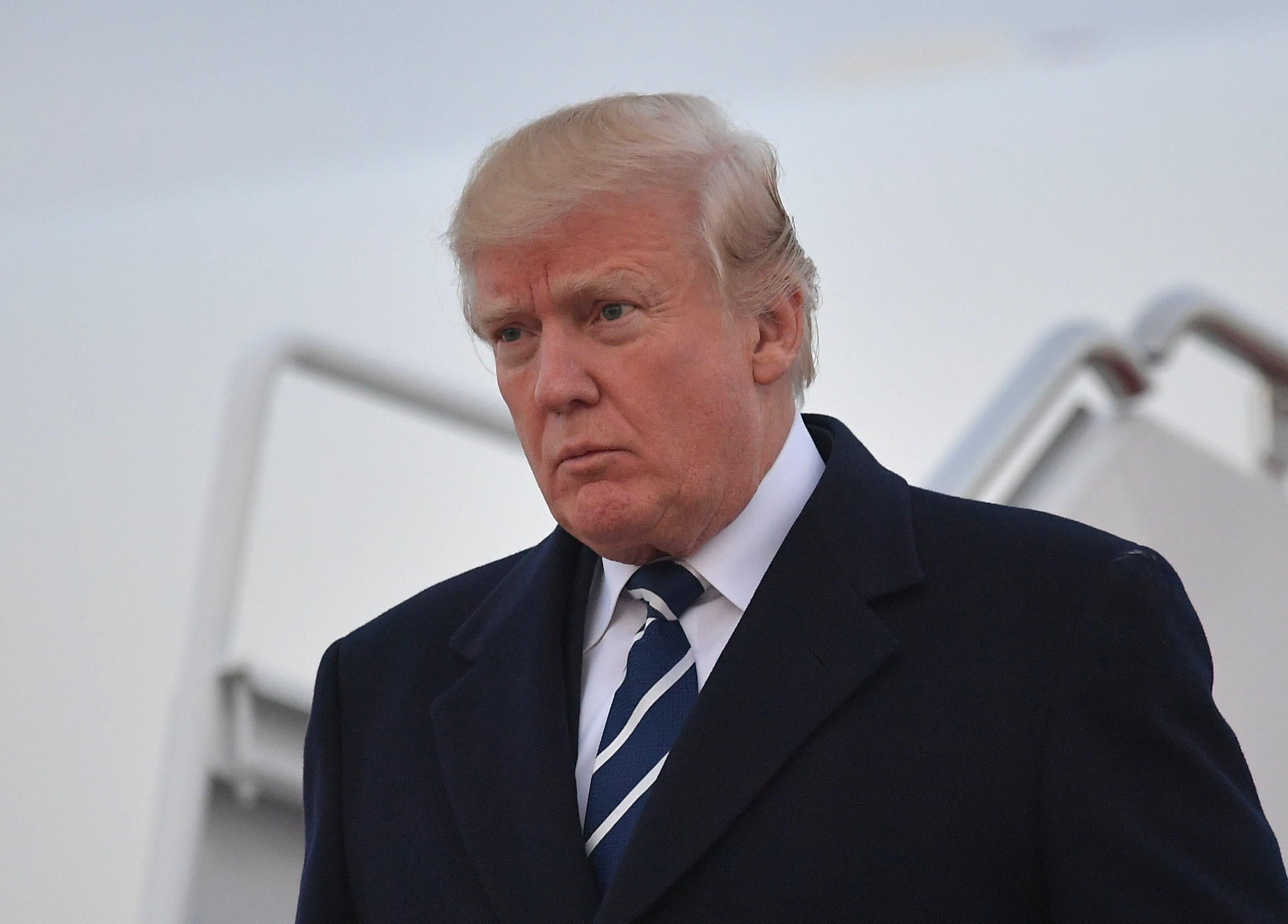 What Sally Yates said about Michael Flynn to White House counsel
Sources with direct knowledge tell CBS News that then-acting Attorney General Sally Yates never told White House Counsel Don McGahn that former National Security Adviser Michael Flynn lied or that he was under FBI investigation -- a version of events that contradicts Yates sworn Senate testimony.
The discrepancy may emerge as a dispute Special Counsel Robert Mueller will have to sort out as he examines recollections, actions and available notes on the Yates and McGahn interactions. McGahn met with Mueller's investigators last Thursday and another session could occur as early as next week.
McGahn asked Yates if Flynn was under investigation, and the sources insist Yates never said either Flynn was under investigation or that he had lied. There were implications of both but no clear-cut statements, they said. Yates testified she told McGahn what he had said about his interactions with the Russian ambassador to the U.S. was "untrue." The sources said untrue is not the same as lying - the former could be accidental or a memory mixup while the latter is intentional and subject to prosecution.
Differences in the weight of words and interpretation may be examined by Mueller's team as the investigation surrounding Flynn continues to unfold.
In late January, Yates had warned McGahn that Flynn apparently had misled the administration about his communications with Sergey Kislyak, the Russian ambassador. Flynn initially claimed that he did not discuss sanctions with Kislyak, a remark that turned out to be false.
The sources said Yates warned McGahn that there might be inconsistencies with Flynn's answers about his conversations with Kislyak and suggested that the White House might want to look into those inconsistencies – specifically related to how Pence had publicly described them.
The issue has come up because over the weekend, President Trump tweeted, "I had to fire General Flynn because he lied to the Vice President and the FBI. He has pled guilty to those lies." This has raised new questions about what the president knew and when he knew it. He and other White House officials have said in the past that Flynn was fired for lying to Pence and other officials, but it has never been said before this weekend that the president knew at that time that Flynn lied to the FBI.
McGahn, according to the sources, even asked Yates if she would object if the White House tried to learn whether Flynn was telling the truth. She did not object.
The White House – through various senior officials – kept asking Flynn about what he said. Several days later, the sources said, after the Justice Department provided a transcript of intercepted communications involving Flynn, the White House learned Flynn had lied, and the decision was made to fire him.
McGahn told the president that Flynn had given false answers to Pence and others, and thus should be fired. Then-chief of staff Reince Preibus gave the president the same advice. Sources tell CBS News that McGahn did not say Flynn lied to the FBI because that was not known at the time – the FBI had not yet reached a definitive conclusion about that.
This version of events is at odds in significant ways with Yates' recollection, which came as sworn testimony on May 8, before a Senate panel investigating Russian meddling in the election.
Yates' recollection about what she told McGahn about Flynn:
Yates testified that she told McGahn that Flynn had said things that were "untrue" and placed the new administration on potential jeopardy. In the second of two meetings, Yates explained that the FBI had recently interviewed Flynn. She also testified there had been a discussion with McGahn of possible prosecution of Flynn.
Yates, an Obamacare administration holdover, recalled before a Senate panel investigating Russian meddling in the election that "there were a number of press accounts of statements that had been made by the vice president and other high-ranking White House officials about General Flynn's conduct that we knew to be untrue." She said that she detailed how it was that the government had the information, "how we had acquired it, and how we knew that it was untrue."
Yates told the committee that she had walked McGahn through Flynn's conduct "in a fair amount of detail" and then, she said, "we walked through the various press accounts and how it had been falsely reported."
She also said that the FBI had interviewed Flynn on Jan. 24. McGahn, she recalled "asked me how he did." She declined to answer. Yates said she explained to McGahn that Flynn's underlying conduct "was problematic in and of itself."
By that point, Vice President Pence had told "Face the Nation"'s John Dickerson that Flynn had not spoken with Kislyak about the Russian sanctions announced by President Obama. Yates testified that she told McGahn that Pence and others "were entitled to know that the information they were conveying to the American people wasn't true," though this was not to be taken as an accusation that Pence was knowingly spreading false information.
It was McGahn who told Yates that whatever Pence was saying "would "have been based on what General Flynn had told him." At this point, Yates told the committee that "we weren't the only ones that knew all of this, that the Russians also knew about what General Flynn had done."
Sen. Sheldon Whitehouse asked Yates if she talked about criminal prosecution of Flynn with McGahn. The topic didn't come up in their first meeting, but, Yates told him, "It did come up in the second meeting." The morning after their first meeting, McGahn asked if she could return to his office. She said that he asked her "about the applicability of certain statutes, certain criminal statutes."
President Trump fired Yates after she ordered Justice Dept. lawyers to stop defending Mr. Trump's executive order banning new arrivals to the U.S. from seven Muslim-majority countries.
Thanks for reading CBS NEWS.
Create your free account or log in
for more features.