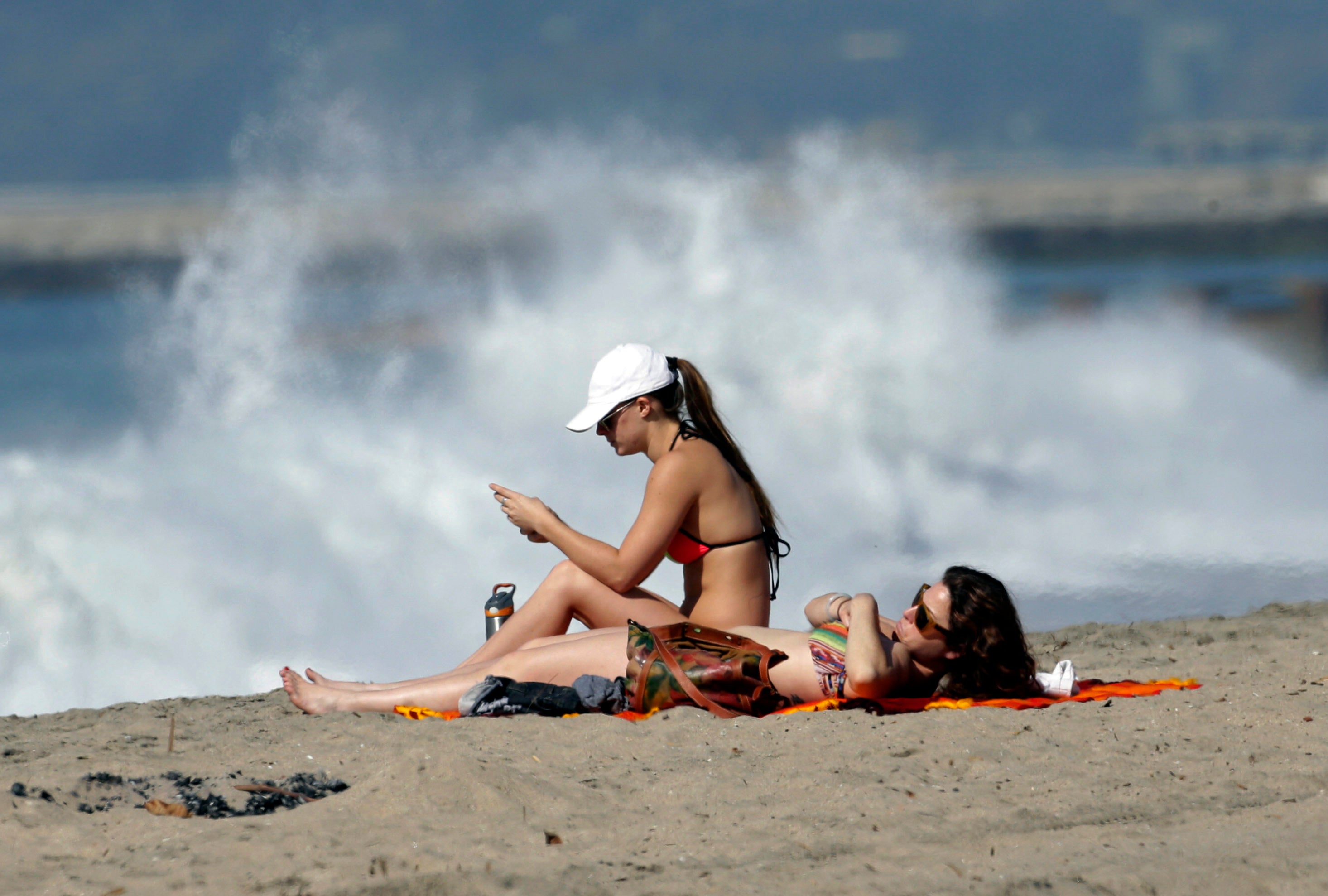 What happened to the "Godzilla" El Niño?
LOS ANGELES -- Wild weather swings across the globe are caused, in part, by the phenomenon known as El Niño. That's the warming of the Pacific Ocean that leads to drought in much of Africa, and soaking rain and floods on America's West Coast.
But in Southern California, it appears that El Niño is temporarily on hold.
With temperatures running 15 to 25 degrees above normal, winter on the West Coast looks and feels more like July than February.
"It is so hot outside. It's crazy," one woman told CBS News. "We're just kind of embracing it and going with it."
Californians were expecting non-stop rainstorms fueled by one of the largest El Niños on record. But after heavy rain last month, Southern California is on a hot and dry streak. It's been 15 days since a drop of rain fell in Los Angeles.
NASA climatologist Bill Patzert famously called the massive band of warm water in the Pacific a "Godzilla" El Niño, predicted to drench drought-ravaged California.
"El Niño remains immense," Patzert insisted to CBS News. "It's had a powerful impact over the last six months, and even this winter, all the volatile weather we've had across the United States -- the fingerprint of El Niño is on all these events."
Turns out the El Niño is so big, it shifted the jet stream further north, allowing storms to batter Northern California and the Pacific Northwest.
Rain-soaked cliffs near San Francisco have been dropping into the ocean.
But the northern storms are also dramatically boosting California's snow pack -- now the deepest it's been in more than a decade. Spring snow melt will help fill the state's depleted reservoirs and provide 30 percent of California's water supply.
The temperature hit 90 degrees Tuesday in Los Angeles, a new record for this date. But forecasters say they still expect El Niño rains and cooler temperatures to hit L.A. in the next few weeks.
Thanks for reading CBS NEWS.
Create your free account or log in
for more features.