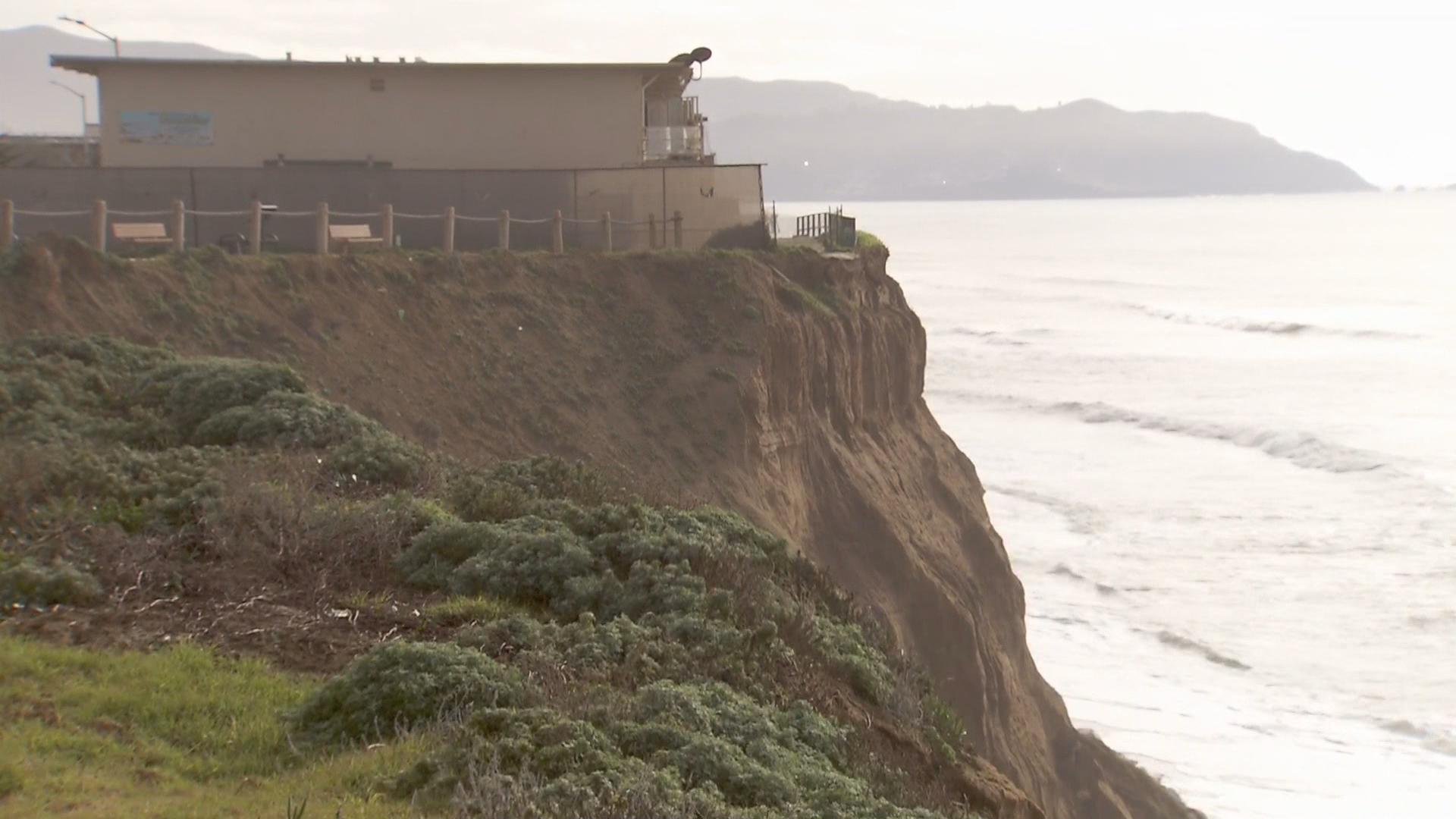 El Niño storms leave Calif. residents living on the edge -- literally
PACIFICA, Calif. --After four years of drought in California, El Niño has kicked in. Crushing waves and pounding rains are putting homes in danger of falling into the sea.
As the cliffs in Pacifica, California, collapse dramatically into the ocean, an apartment building teetering on the edge comes closer to falling in as well.
For residents still living in the building, the sea view from their balconies now presents more danger than beauty.
Michael McHenry is getting ready to leave at short notice.
"I can't continue to have a professional work life, and social life as well, not knowing if I come home and my property is not going to be there. It's not a way to live."
The order to leave came Monday afternoon, with notices going up that the building is unsafe. Resident Monica Montoya has to be out by Monday night.
"We have no clue on where we're going to go. I just moved in. I just got my place. Finally got my housing, and now I have to move out."
El Niño powered storms with high surf and heavy rains have been destructive along much of the California coast this year, but nowhere has the damage been more threatening than in Pacifica.
City officials have declared a local emergency and are seeking state and federal assistance to fight the coastal erosion.
But Michele McCay is facing the reality she may have to leave. "I love it here. Been my dream all my life to live along the ocean -- like right by it."
Pacifica has seen it all before. In 1998, the last time major El Niño storms hit California, the bluffs eroded so quickly residents fled before one home tumbled into the ocean. Other houses were knocked down before they too fell off the cliff.
In 2010, two of the apartment buildings on the bluff were evacuated and condemned.
The building condemned Monday seemed safer until the cliff again began falling away.
The wet winter storms that have hit California are predicted to continue into March. That's good news for easing the drought, but bad news for places like Pacifica, threatened by coastal erosion.
Thanks for reading CBS NEWS.
Create your free account or log in
for more features.