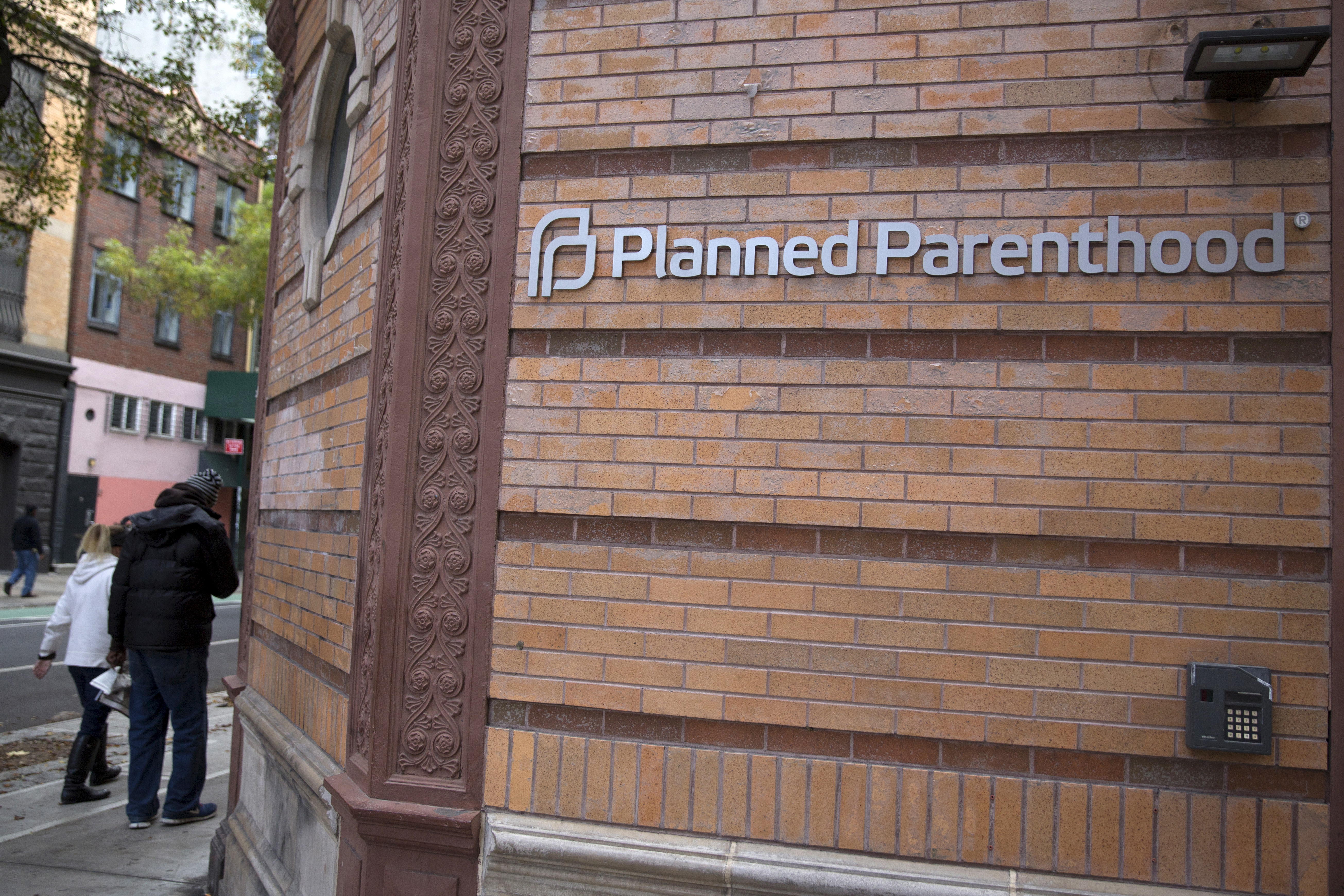 What a Trump presidency could mean for Planned Parenthood and women's health
Throughout the campaign, Donald Trump vowed to defund Planned Parenthood and end Obamacare. Now with his victory — in a campaign marked by degrading language about women that sharply divided male and female voters — many women are expressing concern about what his administration might mean for their reproductive rights and health care options.
As women flooded social media last night and today urging others to get birth control now, Planned Parenthood issued a statement on where it stands.
"These doors stay open," the organization tweeted.
But Cecile Richards, President of Planned Parenthood Action Fund, sounded a worried tone. "There are almost no words to capture the threat that this election result poses to our democracy, to our economic security, to access to reproductive health care and most especially to the safety and dignity of people of color," she said in the statement.
Richards raised alarms over Trump's campaign promise to dismantle the Affordable Care Act — Obamacare — after he takes office. If it happens, insurance companies would no longer be required to cover birth control with no copay and young adults under the age of 26 will no longer be guaranteed coverage on parents' plans.
Speaking to CBS News last month, Richards — who campaigned for Hillary Clinton — said 55 million women now have access to preventive care with no copay and no cost.
In today's statement, Richards said: "We will fight alongside our partners to make sure that the progress of the past eight years, including emerging from the worst recession we've had in close to a century, expanding health care coverage to more than 20 million Americans, breaking down barriers of discrimination and racism, and upholding marriage equality, is protected. We cannot allow the acceptance of institutionalized racism, sexism, and discrimination to become our new normal."
Meanwhile, women on Twitter encouraged others to get a prescription for an IUD —a long-term birth control device — before it's too late.
"Get an IUD tomorrow," tweeted @MorningGloria in all capital letters. (She also suggested her followers get a Canadian boyfriend, like herself.)
Republicans in Congress voted to bar Planned Parenthood from receiving about $500 million in federal funds, but Democrats held off the attempt last year. Now the fate of that funding is likely to be in the balance again.
Trump's soon-to-be vice president, Indiana Gov. Mike Pence, is a conservative Republican and fierce critic of abortion who championed a restrictive law in his state that bans abortion due to a genetic abnormality of the fetus.
In March, Trump drew heavy criticism when he said there should be "some form of punishment" for women who seek abortions, though he later revised that and only said their doctors should be penalized.
Richards said the majority of Americans, including Trump's own voters, support access to health care at Planned Parenthood and want abortion to stay legal and safe.
"We will fight to make sure those rights are protected and that people can still access the care they need. We will not give up, we will not back down, and we will not be silenced," she said.
Thanks for reading CBS NEWS.
Create your free account or log in
for more features.