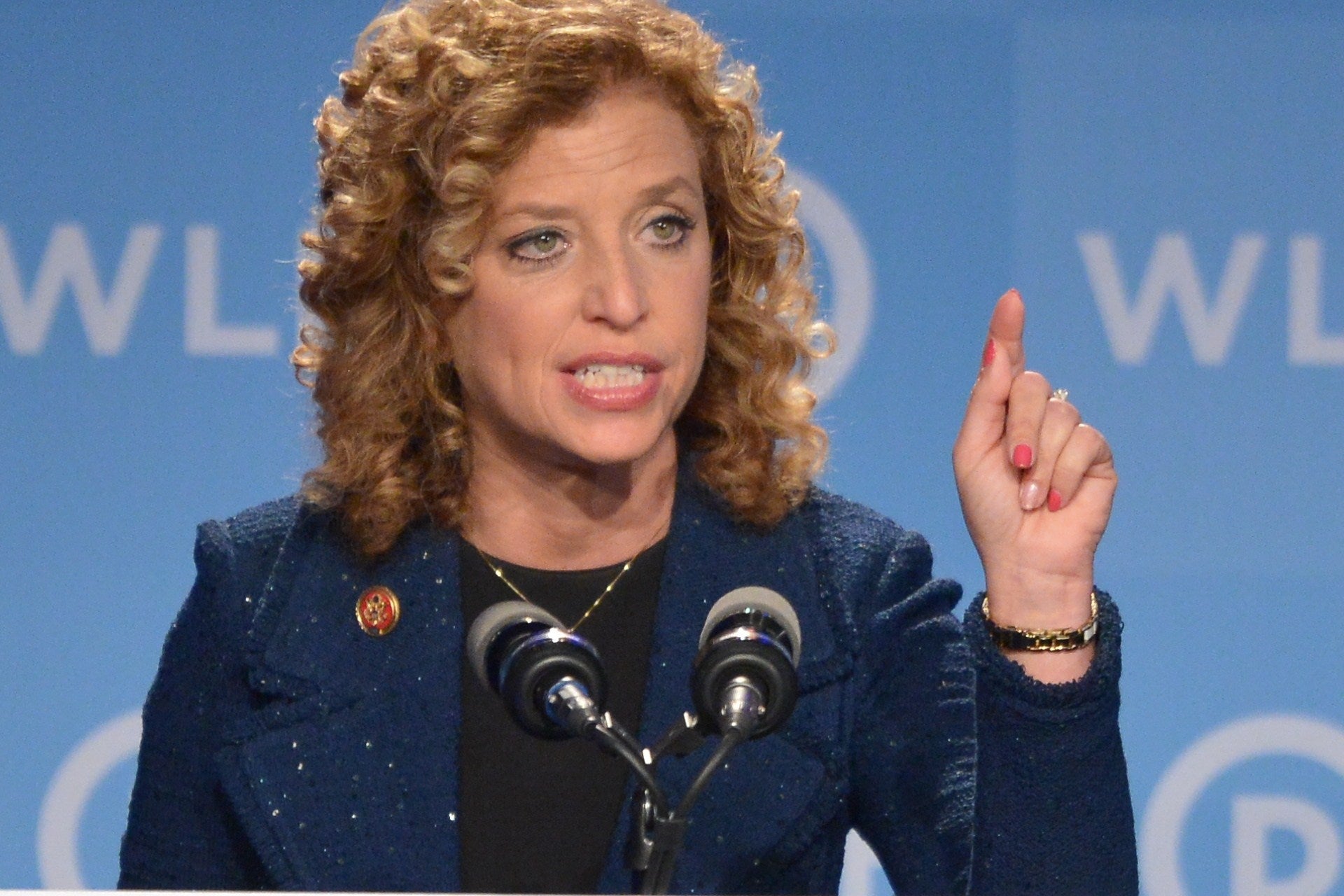 Wasserman Schultz could face legal complaint related to email leak
PHILADELPHIA -- Fending off criticism over leaked Democratic National Committee (DNC) emails and on the heels of a public shaming at a Florida delegate breakfast during the party's convention, embattled DNC chair Debbie Wasserman Schultz could now face a formal legal complaint over some of the information in the hacked emails.
Tim Canova, Wasserman Schultz's primary challenger for her Florida House seat, said Monday that he intends to launch a legal complaint over what he believes is evidence that the congresswoman misused DNC funds for her own re-election campaign.
"The Wikileaks emails indicate that Debbie Wasserman Schultz used DNC resources to assist her reelection campaign in violation of federal law," Canova, a law professor, said in a statement. DNC officials, he added, used "party resources to monitor, respond to, and impede my campaign on numerous occasions."
"The DNC was actually tracking our campaign down here," Richard Bell, a Canova spokesperson, told CBS News. "That in and of itself is problematic -- perhaps more for optics than anything else."
"When [DNC members] start participating in those conversations and they start strategizing about our campaign, that becomes an issue," Bell said. "Debbie's campaign does not pay for those people...This would amount to an in-kind donation."
Canova's campaign election lawyers are investigating the emails and hope to file a complaint to the Federal Election Commission by the end of the week.
For the congresswoman's part, Wasserman Schultz has faced increased scrutiny for her seeming hostility towards Bernie Sanders' presidential campaign -- sentiments that were also revealed after the email hack.
In one email, the Florida Democrat called Sanders campaign manager Jeff Weaver a "damn liar" when Weaver denied any violence at a Democratic state convention in Nevada.
She added that it was "[p]articularly scummy that he never acknowledges the violent and threatening behavior that occurred."
On the first day of the Democratic National Convention in Philadelphia, the Florida congresswoman was shouted down at a delegation meeting, with one protester yelling out "Shame! Shame! Shame!"
Wasserman Schultz said Sunday that she would be stepping down from her post as DNC chair at the end of the party's convention. The announcement followed news that she had been replaced as the chair of the convention by Ohio's Rep. Marcia Fudge.
The Democratic primary in Wasserman Schultz's district will take place August 30.
The DNC and the congresswoman's campaign did not immediately respond to a request for comment.
Thanks for reading CBS NEWS.
Create your free account or log in
for more features.