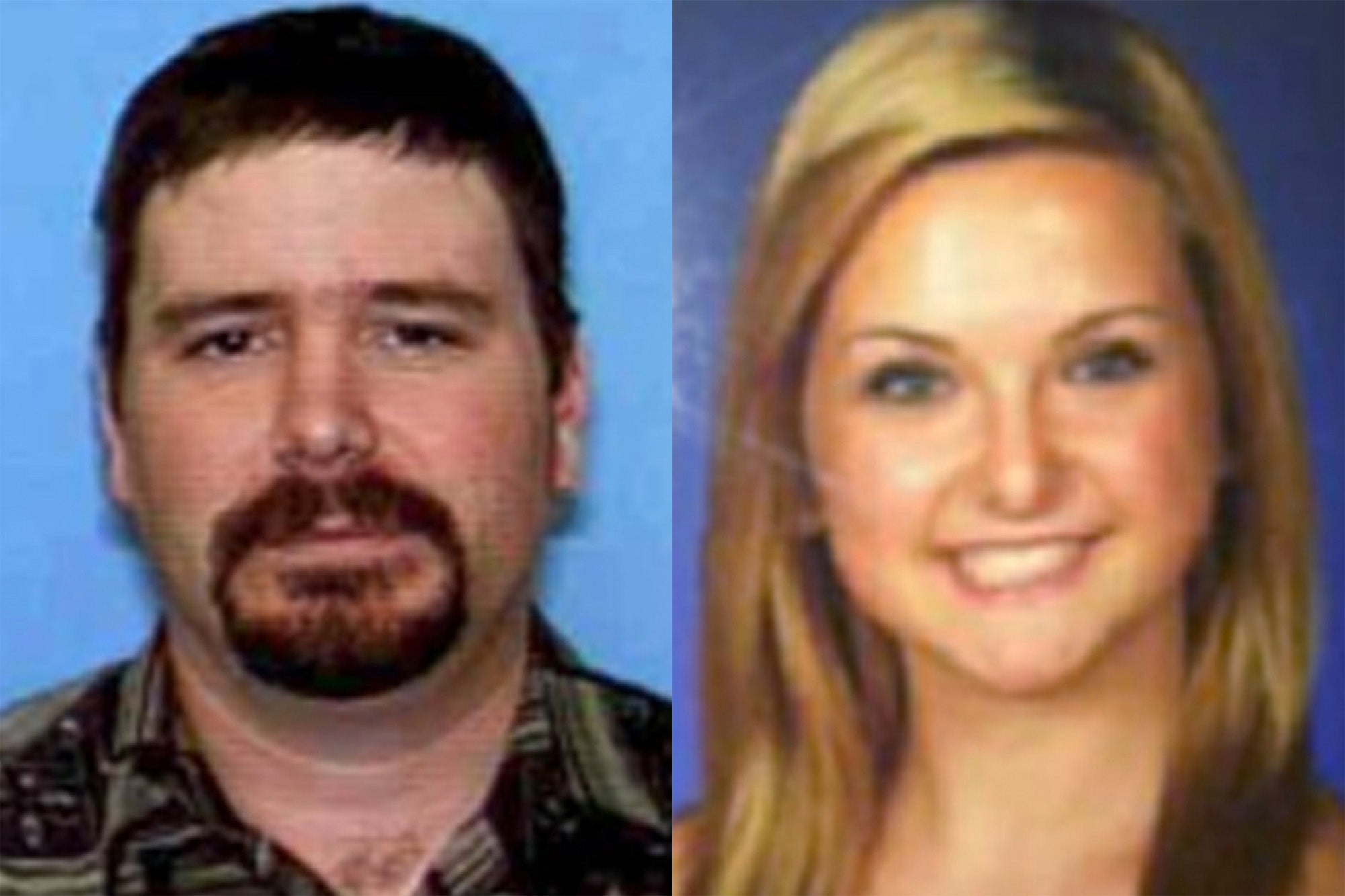 Warrants reveal shocking details about Calif. teen's kidnapping
SAN DIEGO A family friend tortured and killed a mother and her 8-year old son before setting his home on fire and escaping with the mother's 16-year-old daughter, according to search warrants unsealed Wednesday.
The warrants do not describe the torture, but indicate that, when firefighters arrived at the property, they first discovered Christina Anderson's body after noticing a pair of human feet sticking out underneath a green tarp in the garage. She was face-down and a crowbar was by her head, reports CBS San Diego affiliate KFMB-TV.
A dead dog was found under a sleeping bag in the garage with blood near its head. The dog was named Calli and is believed to have been Hannah's, KFMB adds.
Investigators found the child's body as they sifted through rubble.
DiMaggio and 16-year-old Hannah Anderson exchanged about 13 calls before Hannah was picked up from cheerleading practice on Aug. 4. Both phones were turned off, and the home burned several hours later.
DiMaggio, 40, was like an uncle to the children and close to the parents for nearly two decades. The warrants describe how DiMaggio took Hannah on multi-day trips, most recently to Malibu and Hollywood.
Hannah Anderson was rescuedwhen FBI agents killed DiMaggio in the Idaho wilderness on Saturday, ending a six-day search that spanned much of the western United States and parts of Canada and Mexico. Hannah Anderson described on a social media site how she survived captivity and how she is coping with the deaths of her mother and brother.
"I wish I could go back in time and risk my life to try and save theirs. I will never forgive myself for not trying harder to save them," she wrote.
The postings, which began Monday night and stopped Tuesday night, appeared on the ask.fm social-networking site account for "Hannahbanana722" of Lakeside, the San Diego suburb where the teen lived with her mother and brother. The account was disabled Wednesday.
The postings don't say whether she was raped during her ordeal, reports CBS News correspondent Ben Tracy.

DiMaggio was shot at least five times in the head and chest, according to authorities, who were unable to determine a precise number of gunshot wounds. DiMaggio's body was cremated Tuesday near Los Angeles, said family spokesman Andrew Spanswick.

CBS News reached out to both Anderson's family and the San Diego Sheriff's Department. Neither denied that the online account is hers. It appears to be authentic because Anderson posted pictures of herself and had conversations before she was kidnapped.

Dawn MacNabb, whose son, Alan, is one of Hannah's closest friends, confirmed the postings were by the teen. Alan spoke on the phone with Hannah Tuesday and urged her to delete some of the postings, MacNabb said.
At one point, a questioner asked Hannah to post a photo and she complied with an image showing her with a wide smile.
She declined interview requests from news organizations that posted to her account.
Nora Baladerian, a Los Angeles psychologist who headed trauma teams in the aftermath of Hurricanes Katrina and Rita, said Anderson's choice of social media was another example of how her generation turns to the Internet to share deeply personal experiences with strangers.
"I think what's she's doing is connecting, and that's a good thing," Baladerian said.
DiMaggio had invited the children and their mother, Christina Anderson, 44, to his house in Boulevard, a rural town 65 miles east of San Diego.
"He told us he was losing his house because of money issues so we went up there one last time to support him, and to have fun riding go karts up there but he tricked us," Hannah wrote.
Hannah said she "basically" stayed awake for six straight days and repeatedly told her captor she was hungry. She couldn't escape because DiMaggio had a gun and "threatened to kill me and anyone who tried to help."
She said she was too frightened to ask for help when horseback riders encountered the pair in the remote wilderness on Wednesday. The riders didn't report the sightings to police until the next day, after returning home and learning about the search.
"I had to act calm I didn't want them to get hurt. I was scared that he would kill them," she wrote.
The girl said DiMaggio threatened her if she didn't help hide his blue Nissan Versa with tree branches. Authorities discovered the car Friday, leading to her rescue the following day.
Asked if she would have preferred DiMaggio got a lifetime prison sentence instead of being killed, she said, "He deserved what he got."
Hannah said she was uncomfortable around DiMaggio even before the ordeal, saying he once told her that he was drawn to her. "He said it was more like a family crush like he had feelings as in he wanted nothing bad to happen to me," she wrote.
She said she didn't tell her parents because DiMaggio was his father's best friend "and I didn't want to ruin anything between them."
On Monday, Anderson had her nails done, pink for her mother and blue for her brother.
Lawrence Calhoun, a psychology professor at University of North Carolina at Charlotte, said people react to trauma in widely different ways and warned against deeming any response misguided.
Still, the most important messages of support will come from family and friends, he said. One potential pitfall of turning to the Internet is that strangers may post unhelpful, even harmful, remarks.
"As a parent, I would want her to be more careful," Calhoun said.
Thanks for reading CBS NEWS.
Create your free account or log in
for more features.