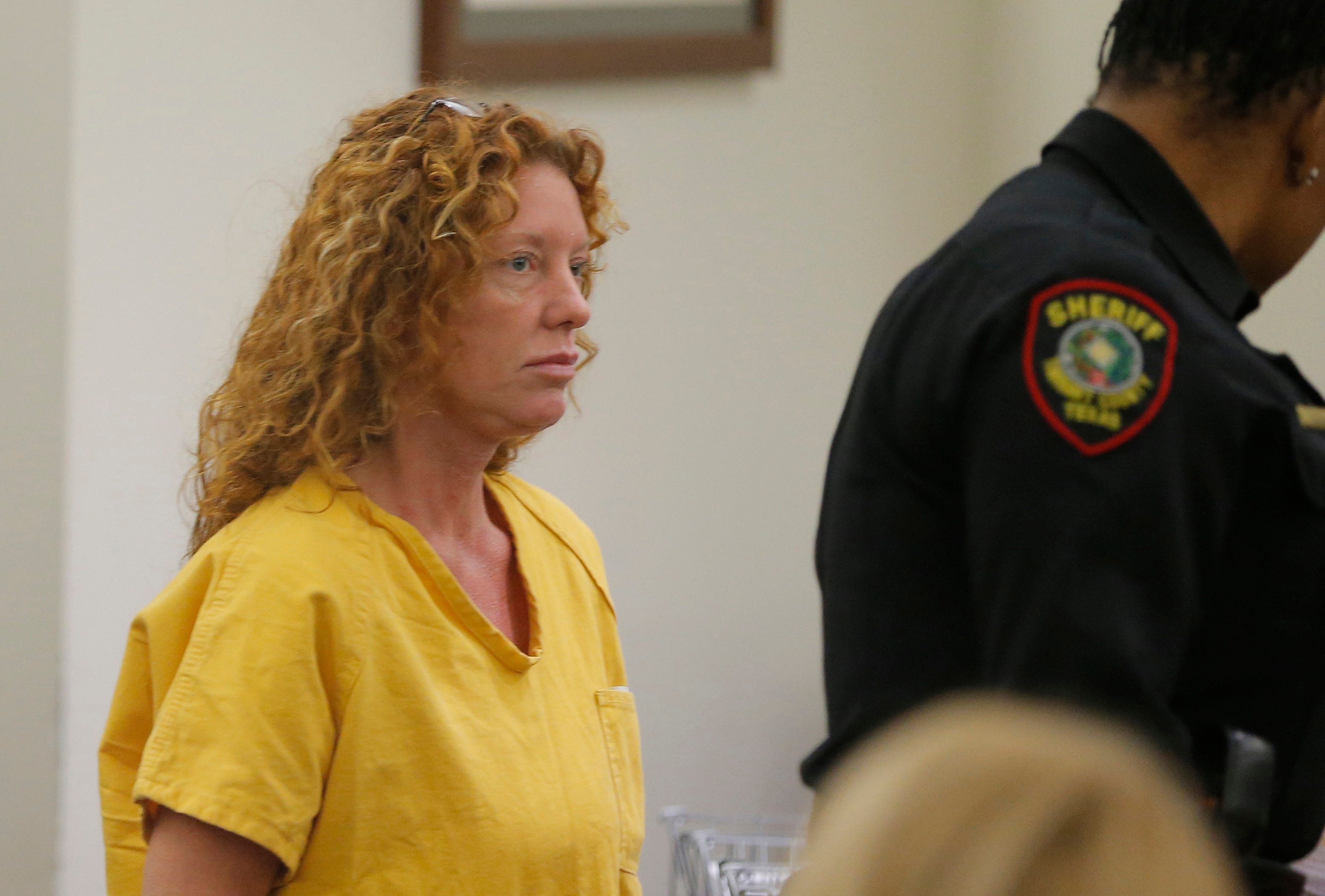 ​Warrant: "Affluenza" teen's mom took $30,000 before fleeing to Mexico
FORT WORTH, Texas -- Weeks before "affluenza" teen fugitive Ethan Couch was arrested in Mexico with a cheap disguise of dyed hair and beard, his mother had pulled $30,000 from a bank account and told his father he'd never see them again, according to her arrest warrant.
Just how far the mother and son planned to get with the $30,000 and the pickup truck they used to drive across the border was unclear.
By the time they were arrested Dec. 28, the pair had made it about 1,200 miles to the Pacific coast resort town of Puerto Vallarta, where a pizza delivery order led authorities to their apartment.
Details of the Dec.3 cash withdrawal and the warning were released Friday, when a Tarrant County judge set a $1 million bond for Tonya Couch on a charge of hindering apprehension of a felon.
CBS station KTVT reported Ethan and Tonya Couch's cell phones were disconnected the same day that Tonya Couch called Ethan's father Fred.
Sheriff Dee Anderson said Friday she has complained about the conditions of her Texas jail cell.
"She expressed a slight displeasure about her accommodations, and I told her this was a jail and not a resort," Anderson said at a news conference.
Her son remains in custody in Mexico after winning a legal delay of his deportation back to Texas.
Ethan Couch's case drew national attention and derision when he was sentenced to 10 years' probation for a 2013 drunken driving wreck that killed four people and injured several others, including passengers in his pickup truck.
A defense witness argued that Couch had been coddled by his wealthy parents, a condition the expert called "affluenza." The condition is not recognized as a medical diagnosis by the American Psychiatric Association, and its invocation drew ridicule.
Law enforcement officials say Tonya, 48, and Ethan, 18, fled to Mexico after a video surfaced that appeared to show the teen at a party drinking alcohol. If he was drinking, it would violate his probation and could lead to jail time.
Law enforcement officials believe the mother and son had a going away party shortly before driving across the border in her pickup truck, making their way to Puerto Vallarta. They were first tracked to a resort condominium after ordering pizza. They had moved on by the time authorities arrived, but a witness directed police to an apartment in Puerto Vallarta's old town.
When they were arrested, authorities said Ethan Couch appeared to have tried to disguise himself by dying his blond hair black and his beard brown.
Telephone and email messages left with the Tarrant County sheriff's office and Tonya Couch attorney Stephanie Patten were not immediately returned Saturday.
According to the arrest warrant affidavit, Ethan Couch was "scared" after the video surfaced and did not respond to a Dec. 3 call from his probation officer to report for a drug test. He also did not appear for a scheduled meeting with the officer on Dec. 10.
A search warrant of bank and phone records found Tonya Couch had withdrawn $30,000 from a personal account and there was no other activity after Dec. 3. That day she also called her former husband Fred Couch to say he would never see them again.
Fred and Tonya Couch divorced in 2006. Authorities have previously said they had no evidence Fred Couch, who owns a North Texas sheet metal factory, was involved in helping Tonya and Ethan Couch flee.
Thanks for reading CBS NEWS.
Create your free account or log in
for more features.