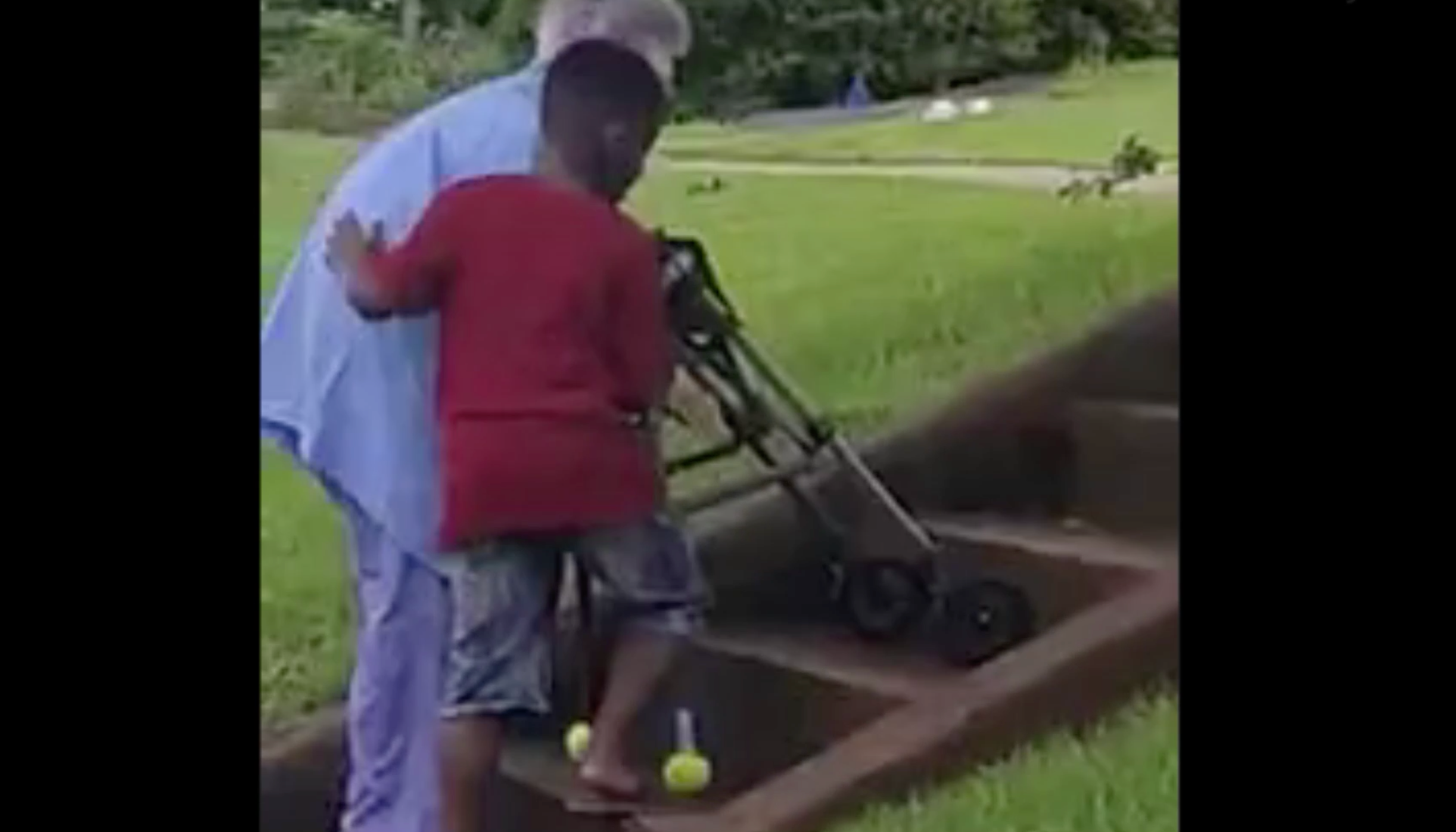 Video of little boy helping elderly woman struggling to walk up steps goes viral
When an 8-year-old boy in Milledgeville, Georgia, saw a woman struggling to get up some steps, he didn't hesitate to jump in and help.
Maurice Adams Jr. was with his mother when he saw the woman with her walker. He ran up the steps, put an arm around the woman, and helped her pick up her walker. The two made it up the steps with teamwork, and celebrated with a big hug.
After saying goodbye to the woman, Maurice ran back down the steps and hopped in his mom's car. His mom, Contrica Hill, didn't know it at the time, but a stranger was filming her son's good deed.
The stranger who caught it on camera, a man named Riley Duncan, shared the video with a community group on Facebook.
After the video spread, someone helped Duncan connect with Hill on Facebook. Duncan says the two began chatting and Hill told him all about her son. He made plans to meet up with her and Maurice on Wednesday.
Duncan told CBS News he wants to reward the 8-year-old for his selfless good deed and is going to give him $100 when they meet.
Maurice didn't realize it at the time, but his good deed did not only help the elderly woman. He also touched the heart of another stranger.
You can watch the Facebook video in the player below or by clicking this link here.
Thanks for reading CBS NEWS.
Create your free account or log in
for more features.