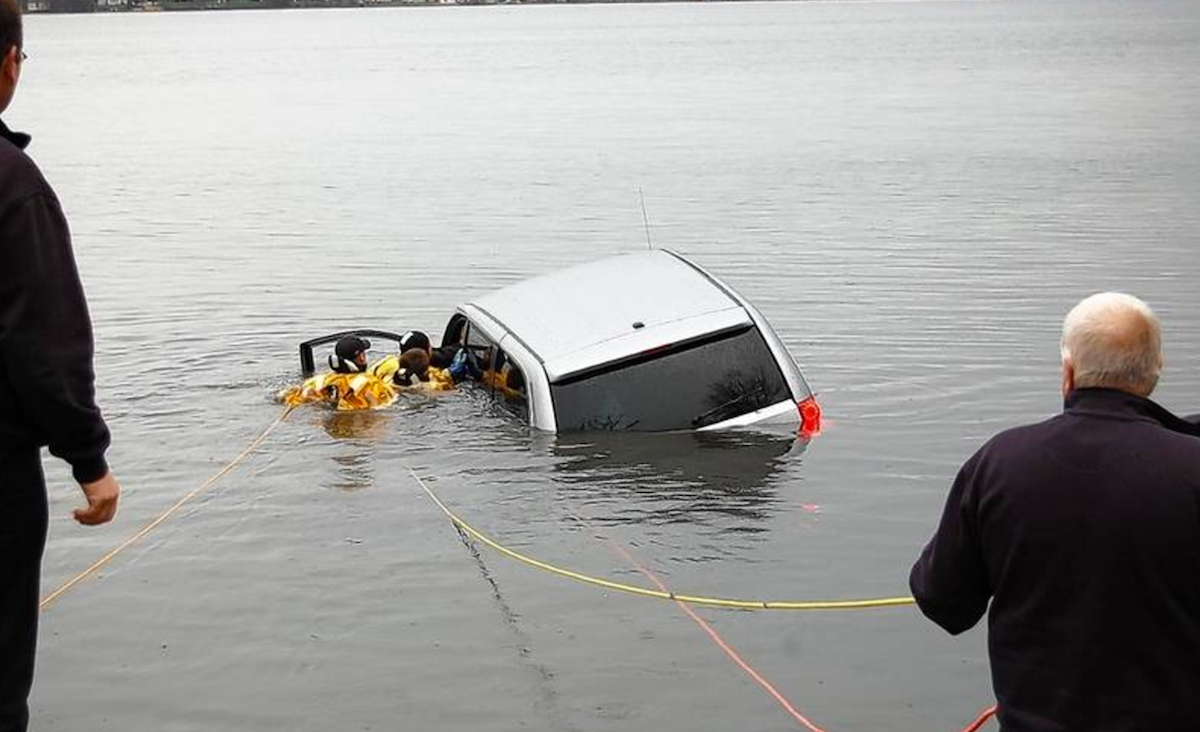 Dashcam video captures police officer rescuing submerged motorist
ROUND LAKE PARK, Ill. -- A police officer is being hailed as a hero for helping rescue a 38-year-old Illinois man whose vehicle plunged into a lake Thursday morning, CBS Chicago reports.
Dashcam video captured the moment Round Lake Park Police Officer Christopher Valle arrives and sees a van submerged in the water.
"Once I arrived I took all my gear off. I knew I needed to go inside that car," he told the station.
Without hesitating, Valle jumped into the water and swam to help the driver.
"The water was by his chest -- you could only see his face," the officer said. "I was able to keep his head up and put it on headrest in order for him to keep breathing. He was a little bit dazed. He was conscious."
Minutes later, members of the Round Lake Fire Protection district arrived at the scene.
"Our water rescue team entered the water in exposure suits," Deputy Chief Joe Krueger said. "It was critical because the vehicle was filling up with water and sinking at the same time."
It turns out, the driver had a medical emergency while his vehicle was parked in a lot. The vehicle slowly moved down a boat ramp and made it into the water.
The 38-year-old was pulled out of the water to safety.
"I tell you what: It took a lot of guts to jump in the water," Krueger said of the officer.
"You don't think about it sometimes," said Valle, who's only been on the job for one year. "You go in right away and do the best you can because you know that person needs your help."
The driver remains hospitalized but is in stable condition.
Thanks for reading CBS NEWS.
Create your free account or log in
for more features.