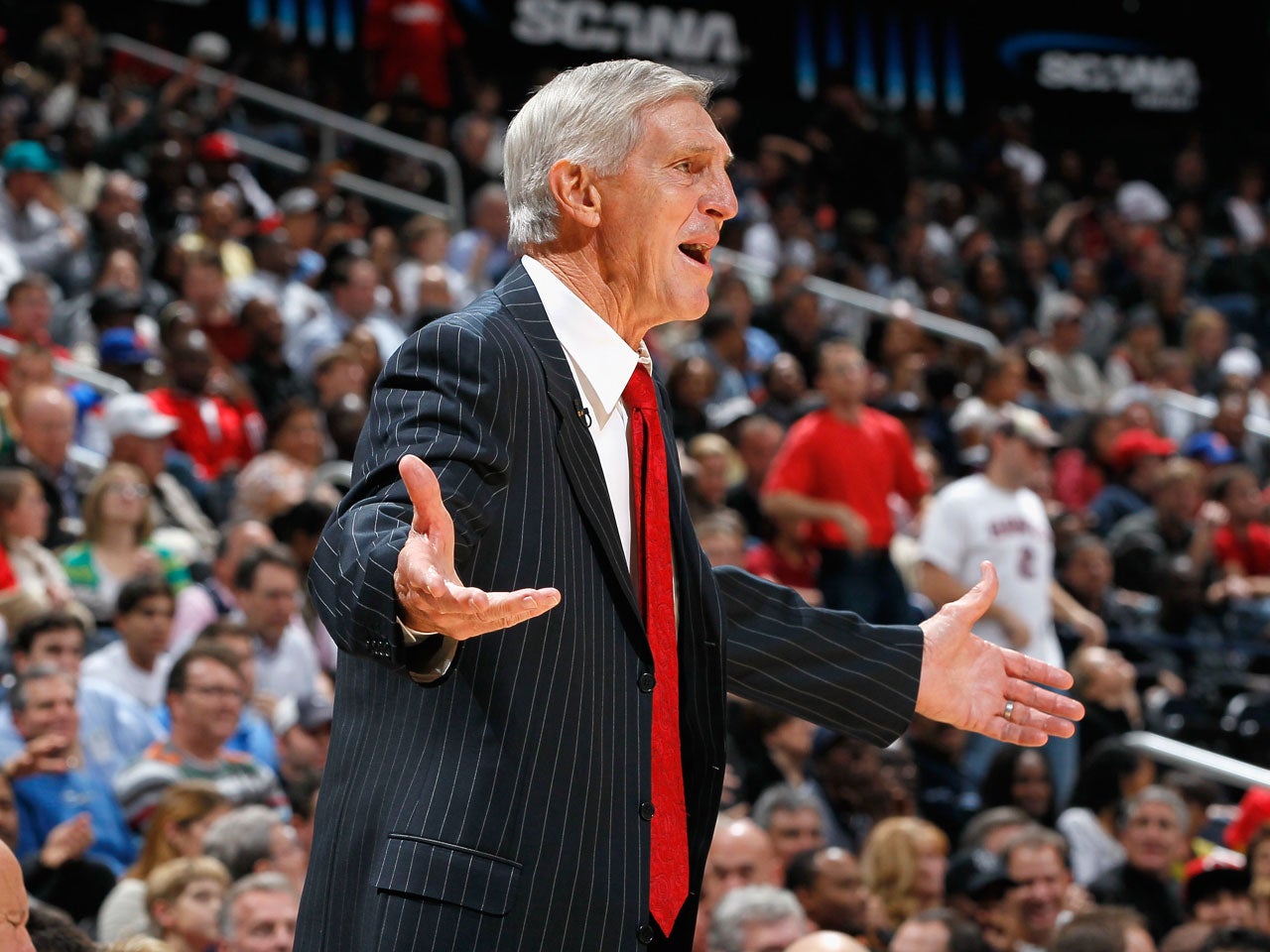 Veteran Basketball Coach Jerry Sloan Resigns
SALT LAKE City, Utah -- Hall of Famer Jerry Sloan stepped down after 23 seasons and 1,127 wins as head coach of the Utah Jazz on Thursday.
Longtime assistant Phil Johnson, who also was in his 23rd season with the Jazz, also resigned.
Sloan said during a news conference that stepping down was his decision and that the NBA team tried to talk him out of it. But he said it's time to move on.
Jazz assistant Tyrone Corbin will be the next coach.
The moves follow an emotional 91-86 loss to the Chicago Bulls on Wednesday, Utah's 10th in the last 14 games.
Sloan, the longest-tenured coach in the NBA, hinted that something was in the works after delaying his postgame press conference on Wednesday for more than 30 minutes because of what he said was a meeting with Jazz general manager Kevin O'Connor.
Sloan said he made his decision to leave early Thursday.
He just recently signed a one-year contract extension to carry him through the 2011-12 season.
The loss to Chicago dropped Utah's win-loss record to 31-23.
Sloan began working for the Jazz as a scout in 1983, became assistant to coach Frank Layden on Nov. 19, 1984, and was named the sixth coach in team history on Dec. 9, 1988, when Layden resigned.
He is the only coach in NBA history to win 1,000 games with one team, a feat he accomplished on Nov. 7 against Oklahoma City. Sloan's other wins came with the Chicago Bulls from 1979 to 1982.
While he has headed the Jazz, there have been 245 coaching changes around the league — 13 alone by the Los Angeles Clippers, and five current NBA teams (Charlotte, Memphis, Toronto, Orlando and Minnesota) did not even exist when Sloan took the helm in Utah.
He ranks third all-time in NBA wins (1,221) behind Don Nelson (1,335) and Lenny Wilkens (1,332).
Sloan also is one of only three coaches in NBA history with 15-plus consecutive seasons with a winning record. Pat Riley and Phil Jackson, both with 19, are the others.
As a player with the Bulls, Sloan averaged 14.0 points, 7.5 rebounds and 2.5 assists in 755 games played over 11 NBA seasons, prematurely ended by a knee injury in 1976. Nicknamed "The Original Bull" because he was selected in the 1966 expansion draft, Sloan was a two-time NBA All-Star (1967, 1969) known for his toughness and grit. He was the only player in NBA history to average 7-plus rebounds and 2-plus steals per game for his career.
Thanks for reading CBS NEWS.
Create your free account or log in
for more features.