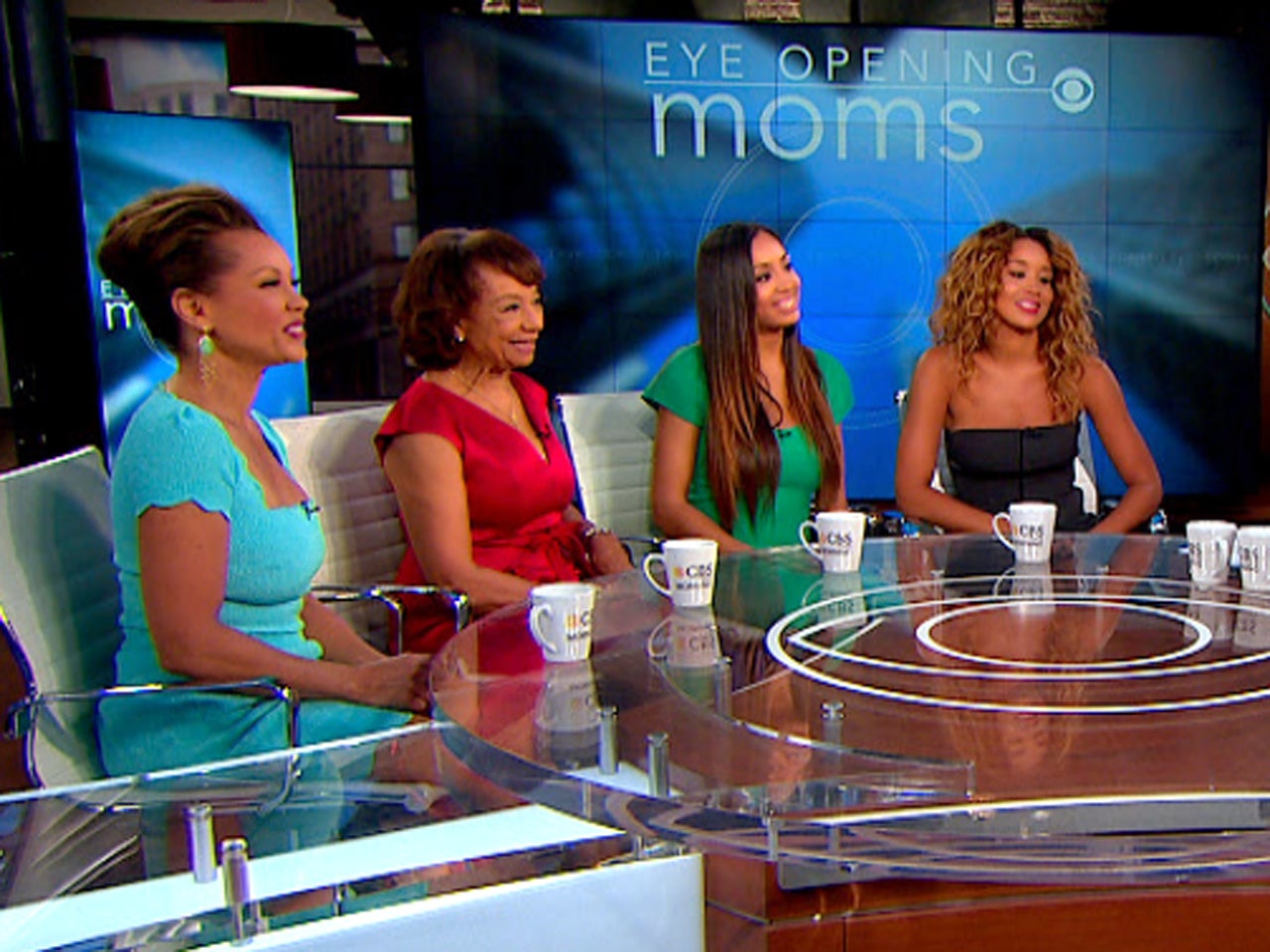 Vanessa Williams' friendly relationship with daughters led to "Ugly Betty" role
(CBS News) Do you believe in being friends with your daughters?
Vanessa Williams does. On "CBS This Morning," Williams, who was once crowned Miss America, said she hopes her daughters will feel "hopefully open enough that they feel comfortable asking me anything."
But Vanessa Williams' mother, Helen Williams, has a different perspective. "I think back in the day when Vanessa was being raised I felt that it was important that I be a parent first," she said on "CTM." "Vanessa had lots of friends and I felt it was important for us to raise her as her parents. Now at an age that I am now, and the age that she is with the girls, we're ... friendlier, but I'm still the parent."
But Vanessa Williams' friendly relationship with her daughters, Melanie Hervey, 25, and Jillian Hervey, 23, may have led to one of the most successful roles in her television career. Her daughter Melanie Hervey suggested she take the part of villain Wilhelmina Slater on the hit show "Ugly Betty."
Melanie Hervey said of that time: "I think there's a switch that happens between your adolescence and adulthood when you realize your mom is looking out for you and really has your best interest at heart, and once you can build that relationship, which I felt like at that point I did, I could actually give her advice and know that she took my opinion at heart, so I was happy to be able to advise that."
For more with Vanessa Williams and her family, watch the full interview in the video above.
Vanessa Williams is now appearing on Broadway in The Trip to Bountiful and has a book co-authored with her mother Helen called "You Have No Idea," which is now available in paperback.
Thanks for reading CBS NEWS.
Create your free account or log in
for more features.