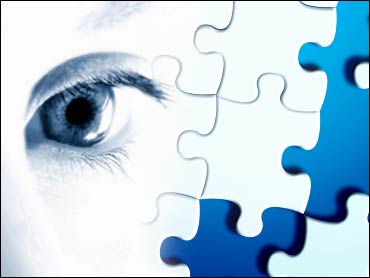 Vaccine-Autism Link Case Goes To Court
The parents of 12-year-old Michelle Cedillo asked a federal court Monday to find that their child's autism was caused by common childhood vaccines, a precedent-setting case that could pave the way for thousands of autistic children to receive compensation from a government fund set up to help people injured by the shots.
Wearing noise-canceling headphones, Michelle, of Yuma, Ariz., was brought into the courtroom in a wheelchair at the start of the proceedings before the U.S. Court of Federal Claims. She stayed only a short time.
Her parents, Theresa and Michael Cedillo, allege a preservative called thimerosal that had been used in vaccines weakened their daughter's immune system and prevented her body from clearing the measles virus after she was immunized for the disease at age 15 months.
Today, Michelle suffers from a litany of health problems, including severe autism, inflammatory bowel disease, glaucoma and epilepsy.
"We hope to find out what happened and hopefully get the help she needs," said Theresa Cedillo, who takes care of her daughter full time at home.
Special Master George Hastings Jr. thanked the family for allowing theirs to be the first of nine test cases that will help guide the resolution of some of the nearly 5,000 similar claims lodged with the government.
"Clearly the story of Michelle's life is a tragic one," Hastings said in pledging to listen carefully to the evidence presented during the three-week hearing.
The burden of proof is easier than in a traditional court. Plaintiffs only have to prove that a link between autism and the shots is more likely than not, based on a preponderance of evidence.
Large scientific studies have found no association between autism and vaccines containing thimerosal.
But many parents say their children's symptoms did not show up until after their children received the vaccines, required by many states for admission to school.
"These are families who followed the rules. These are families who brought children in for vaccines. These are families who immunized their children," said the Cedillos' attorney, Thomas Powers.
Powers said that the science regarding a possible vaccine-autism link is in dispute.
Government attorney Vincent Matanoski dismissed much of what the plaintiffs are expected to present as conjecture or speculation.
"You'll find their hypotheses untested or, when tested, have been found false," Matanoski said.
Since 1999, more than 4,800 families have filed claims with the government alleging their children developed autism as a result of routine vaccinations. Most contend that a preservative called thimerosal is to blame for the impaired social interaction typical of the disorder.
Created in 1986, the federal vaccine court has already paid out $750 million for vaccine injuries, reports CBS News correspondent Sharyl Attkisson, but it has never before tried an autism case.
The court is being asked to decide whether there is a link between autism and childhood vaccines. If it finds one exists, the families could be eligible for compensation under the Vaccine Injury Compensation Fund, a program established by Congress to ensure an adequate supply of vaccines by safeguarding manufacturers from lawsuits. Under the program, people injured by vaccines receive compensation through a special trust fund.
Autism is characterized by impaired social interaction. Those affected often have trouble communicating, and they exhibit unusual or severely limited activities and interests. Classic symptoms of mercury poisoning include anxiety, fatigue and abnormal irritation, as well as cognitive and motor dysfunction.
Monday's case addresses the theory that the cause of autism is the measles, mumps and rubella vaccine in combination with other vaccines containing thimerosal. The preservative, about 50 percent mercury by weight, is no longer found in routine childhood vaccines but is used in some flu shots.
In July 1999, the U.S. government asked vaccine manufacturers to eliminate or reduce, as expeditiously as possible, the mercury content of their vaccines to avoid any possibility of infants who receive vaccines being exposed to more mercury than is recommended by federal guidelines.

Thanks for reading CBS NEWS.
Create your free account or log in
for more features.