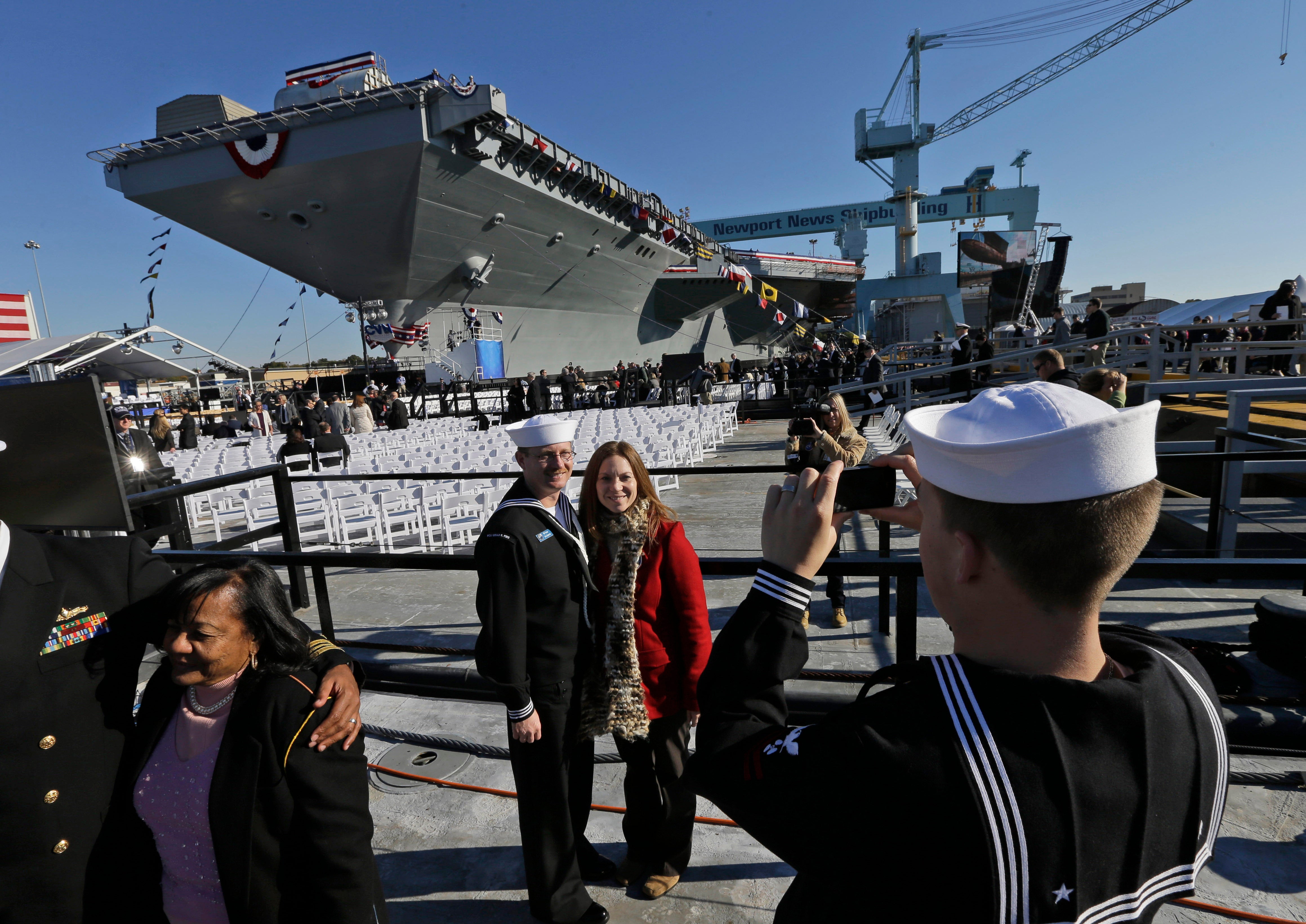 New warship "poster child for how you don't build a ship," says ex-Navy secretary
NEWPORT NEWS, Va., -- President Trump wore a U.S. Navy cap and flight suit when he visited a shipyard in Newport News, Va., to pitch his plan on increasing military spending dramatically.
Of course, the U.S. already spends more than the next seven countries combined, but as CBS News' national security correspondent David Martin reports, nothing symbolizes American military might more than an aircraft carrier.
Mr. Trump went aboard the Navy's newest carrier, the USS Gerald R. Ford, to promote his plans for a military buildup.
"We will give our military the tools you need to prevent war," Mr. Trump said. "... And if required, to fight war ... and only do one thing -- you know what that is? Win, Win! We're going to start winning again."
But as the most expensive ship ever built -- which will begin its sea trials next month -- the Ford stands for something else as well.
"The Ford is a poster child for how you don't build a ship," says Ray Mabus. He was former Secretary of the Navy during the Obama administration.
"They were designing the Ford while they were building it -- not a good way to build a ship," Mabus says. "This is just a dumb way to build any type of ship, particularly something as big and complicated as a carrier."
Started during the Bush administration, the Ford incorporated new technologies, including an electro-magnetic launch system to replace the traditional steam-powered catapult.
"Not only did the price go through the roof, but the schedule just became terrible because there were so many new technologies, because it was so unproven and it wasn't completely designed," Mabus says.
The Ford is expected to cost just under $13 billion, and that's not counting the aircraft it will carry, including the F-35 Joint Strike Fighter which will cost the Navy close to $100 million each.
Under the current schedule, the Ford will not be ready for combat until 2021, which means Mr. Trump will have to be elected to a second term before he can send it into action.
Thanks for reading CBS NEWS.
Create your free account or log in
for more features.